Top Cars
Top 9 Family Cars Under $30,000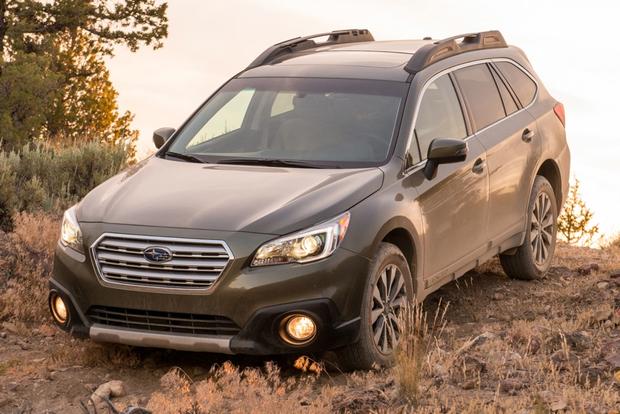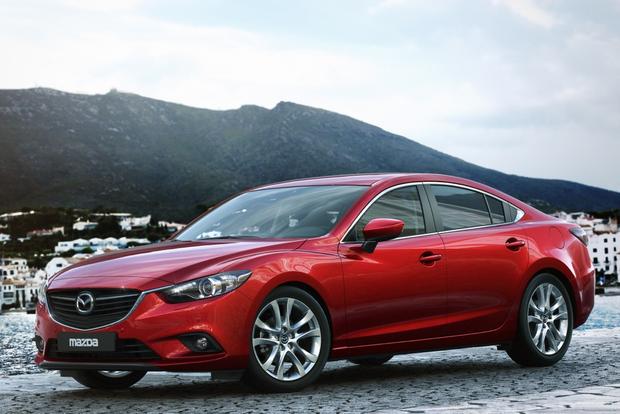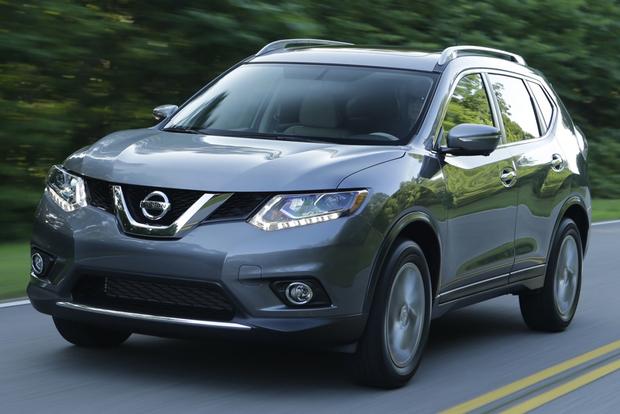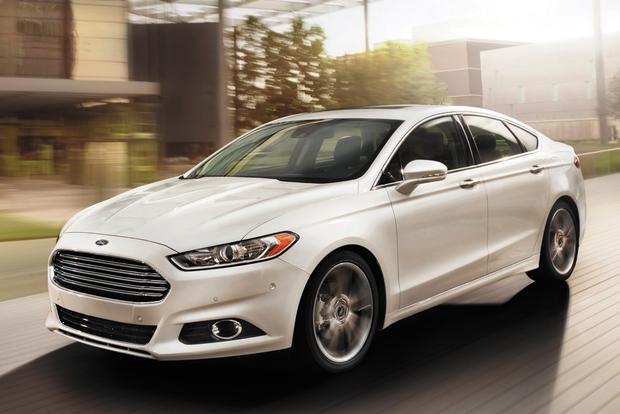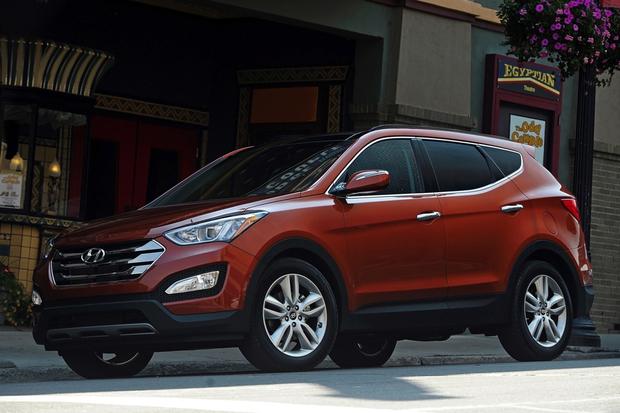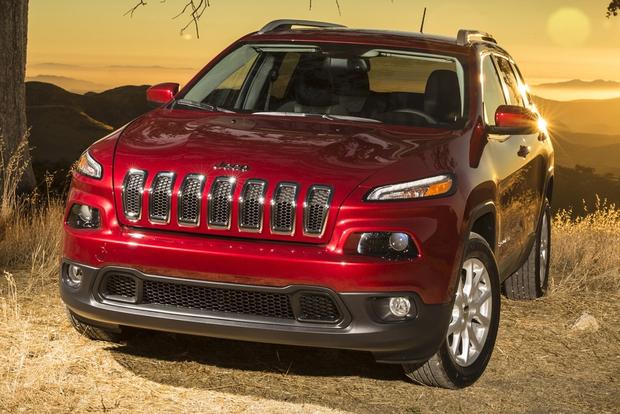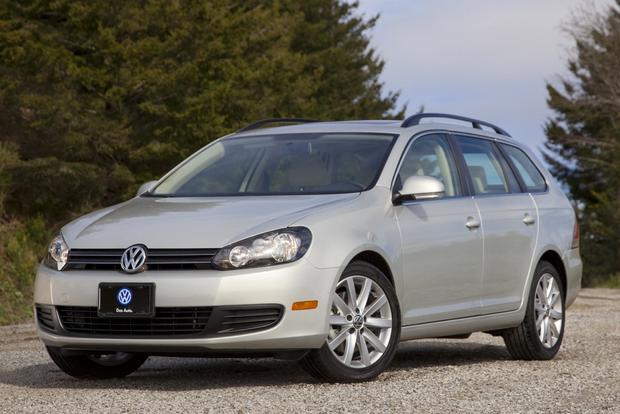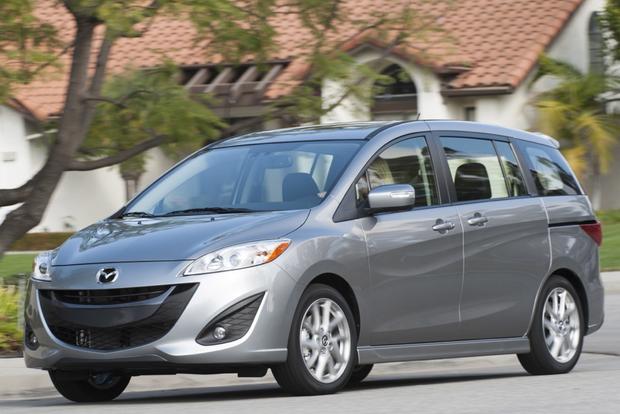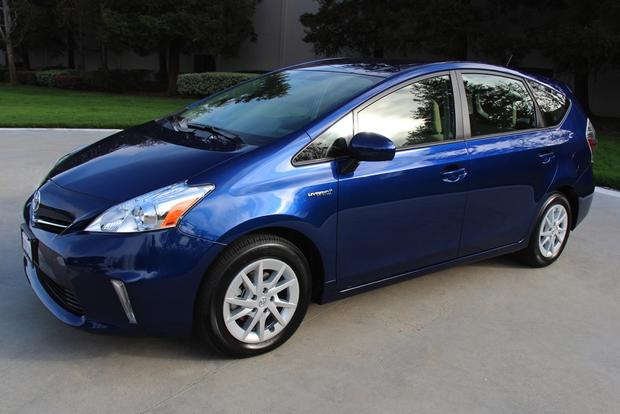 If you're interested in a new family car that won't break the bank, you've come to the right place. We've listed our favorite new family cars available today for under $30,000. Not only do our choices have enough room for your family, they also include all the equipment they'll want -- and the safety features they need.
Ford Fusion Hybrid
The Ford Fusion is one of today's best midsize sedans, and it's made even better when you choose the optional hybrid powerplant. Hybrid models start at around $27,300 with shipping and boast a whopping 47 miles per gallon in city and highway driving, more than nearly all other rivals. We also like the fact that the Fusion Hybrid comes well equipped, even if you don't select any options: All Fusion Hybrids include dual-zone automatic climate control, 17-inch alloy wheels, automatic headlights and a USB interface for music. The Fusion Hybrid is also surprisingly roomy inside, and available safety features range from a backup camera and parking sensors to Ford's unique programmable MyKey system, which is designed to allow parents to create parameters for teen drivers.
Hyundai Santa Fe Sport
We love our long-term Hyundai Santa Fe Sport. We think you'll love it too, especially for daily family hauling duties. Safety is covered, thanks to standard side-curtain airbags, traction and stability control, and Hyundai's Blue Link telematics system, which provides roadside assistance and crash response. We also think the Santa Fe Sport's styling is handsome, and its interior volume is excellent for a midsize SUV. Most importantly, prices start around $26,000, making Hyundai's latest SUV a strong choice for budget-minded family-car shoppers. Need a third row? Hyundai has you covered there, too: The 7-seater Santa Fe starts just above $30,000 with shipping.
Find a Hyundai Santa Fe for sale
Jeep Cherokee
Jeep has replaced its outdated Liberty with an all-new crossover, called the Cherokee. Slotted below the Grand Cherokee in the brand's lineup, the Cherokee starts around $24,000 with shipping. We strongly recommend the midlevel Latitude trim, which offers all the equipment you want -- including steering-wheel audio controls, remote entry and Bluetooth -- along with options ranging from a powerful V6 engine and dual sunroofs to Chrysler's excellent Uconnect infotainment system. Don't let your memories of the trucklike Liberty dissuade you: The new Cherokee is a great SUV with a high-end interior and room for the whole family.
Mazda5
You probably haven't heard of the Mazda5, and that's too bad because it's an excellent vehicle for shoppers interested in a family car on a budget. Featuring sliding doors like a minivan but a miserly 4-cylinder engine like a compact car, the Mazda5 is an excellent combination of family-car practicality and small-car thriftiness. We also love the Mazda5's base price: At around $21,000 with shipping, the hatchback is easily affordable for many shoppers who can't afford to spend tens of thousands more on larger minivans such as the Honda Odyssey or Toyota Sienna.
Mazda6
We consider the Mazda6 to be one of the best family cars on the market. It offers everything that you'd want, along with everything a modern family needs, and it does so while still boasting some of the most attractive lines in the car industry. Priced from just $22,200 with shipping, the latest Mazda6 features a spry 4-cylinder engine and all the basics you'll want in a family car -- from Bluetooth and cruise control to front-side and side-curtain airbags. Our favorite part, however, is the sedan's options list, which includes high-end safety features typically found only on upscale luxury cars, such as adaptive cruise control.
Nissan Rogue
Third-row seating is in, but many 3-row SUVs easily break our $30,000 budget. Not so the Nissan Rogue, which is the only compact SUV available today with a third row. It's surprisingly well priced: The Rogue starts around $23,500, and third-row models can be had for less than $25,000 with shipping. We also like the Rogue's impressive list of features, which range from a backup camera and Bluetooth to LED lighting and a 5-in screen for Nissan's infotainment system. Finally, the Rogue includes all the safety items you'd expect, from side-curtain airbags and anti-lock brakes to a standard backup camera.
Subaru Outback
In many respects, the all-wheel-drive Subaru Outback is the perfect family car. There's more than enough room on the inside for most families, thanks to a large cargo area and interior volume that rivals many larger cars. There's a standard 4-cylinder engine that gets excellent gas mileage: up to 21 mpg in the city and 28 mpg on the highway. And there's a long list of standard features, both safety and otherwise. The best part is that the Outback starts at just $24,000 with shipping, leaving you with ample budget to add Subaru's state-of-the-art EyeSight system to the mix. That gives you cutting-edge safety features such as adaptive cruise control and forward-collision warning with automatic braking.
Find a Subaru Outback for sale
Toyota Prius v
If you put more of a focus on fuel economy than driving pleasure, the Prius v might be the right car for you. Starting at $27,500 with shipping, the Prius v uses the same drivetrain from the standard Prius. In fact, it looks a lot like the standard Prius until you get to the back. It's larger back there to accommodate all the extra gear and accessories that a family might accumulate. As a result, the Prius v is a little more expensive than a standard Prius, and it doesn't quite get the same gas mileage, instead returning 44 mpg city/40 mpg hwy. It's still an excellent choice for family-car shoppers who want a reliable, roomy ride that won't cost a fortune to fill up.
Find a Toyota Prius v for sale
Volkswagen Jetta TDI SportWagen
The Volkswagen Jetta TDI SportWagen is one of our favorite cars on the roads today -- whether you have a family or not. But it's an especially excellent choice for families, thanks to its large cargo area and a surprisingly roomy interior for a compact car. Of course, the TDI's real benefit is its gas mileage: According to the Environmental Protection Agency, it'll get 30 mpg city/42 mpg hwy with a manual transmission or 29 mpg city/39 mpg hwy with an automatic. If that sounds appealing, you'll be even more excited when you hear the price: The Jetta TDI Sportwagen starts at just $27,500 with shipping, and it includes leatherette upholstery, a 10-speaker sound system, an iPod interface and a backup camera.