Top Cars
Top Affordable SUVs for Under $400 Per Month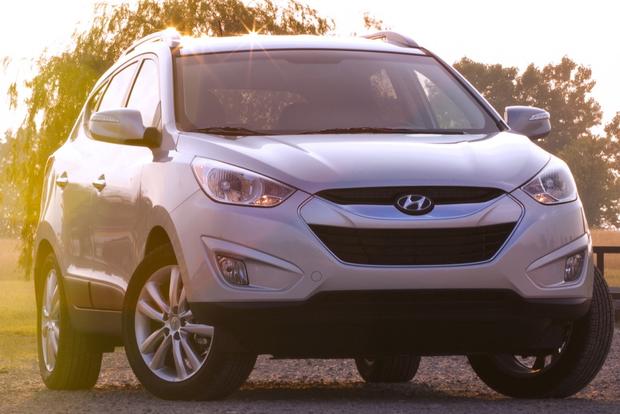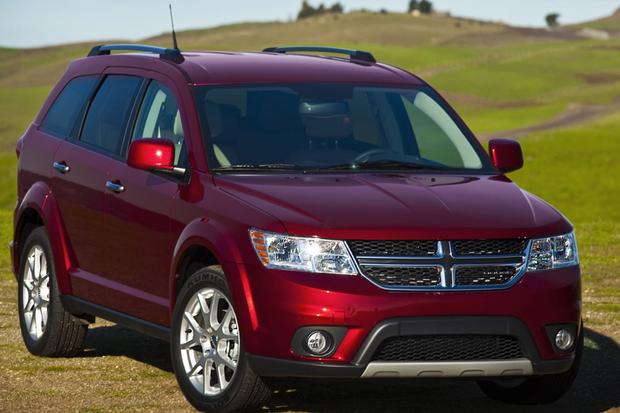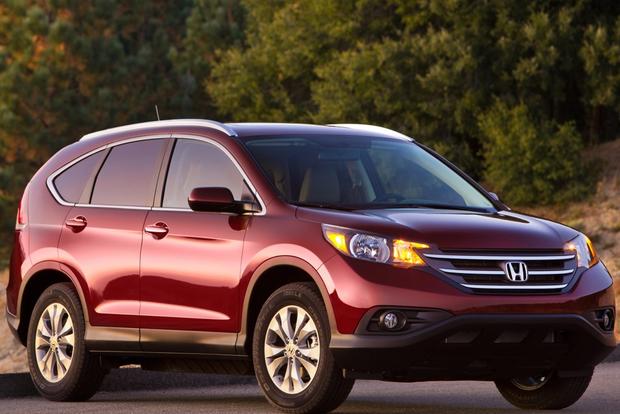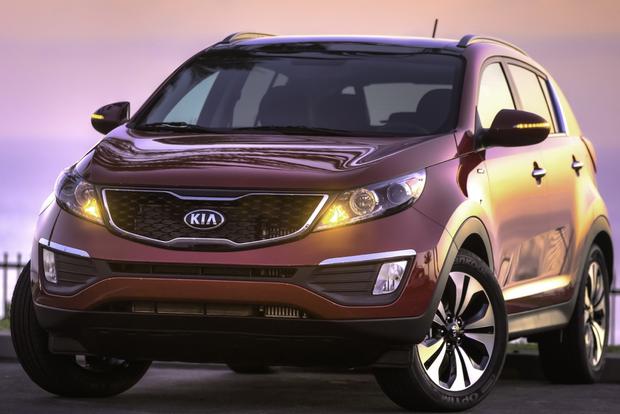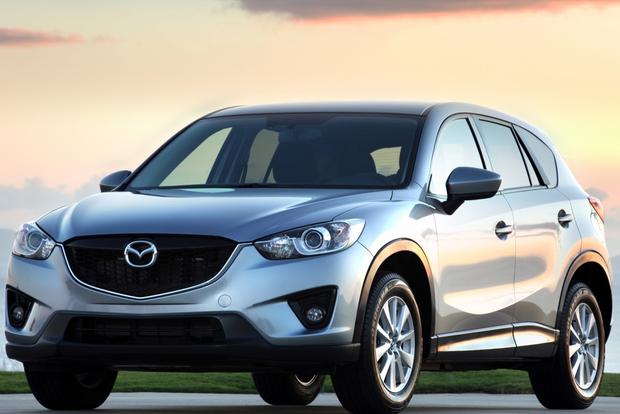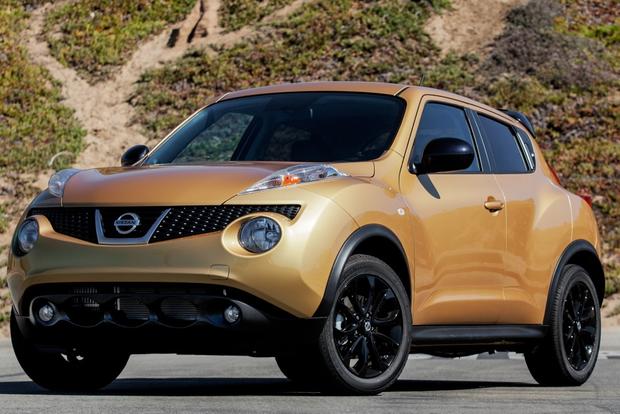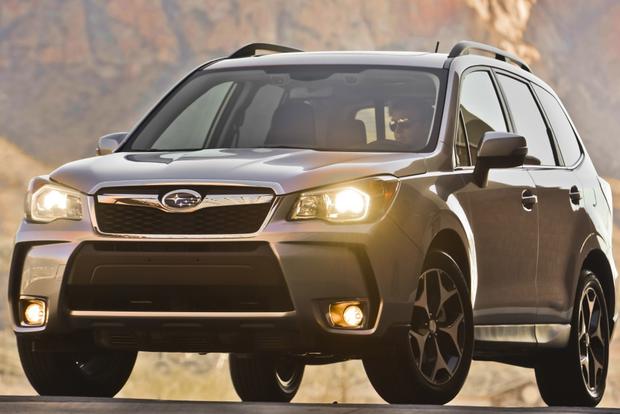 For many shoppers, choosing an SUV comes down to monthly payments. But with the myriad of models and trim levels available today, it can be hard to figure out exactly what your payment will be until you're at the dealer. To help, we've listed the top affordable SUVs available today for around $400 per month or less.
In order to calculate that payment, we've made a few assumptions. For one, we assume sales tax is around six percent. We also assume you'll be able to put around 10 percent down. And we've combined the national average interest rate (around 3.7 percent) with a slightly shorter-than-average loan term (60 months). The result is an SUV that costs no more than $23,000 before taxes - and our top choices are below.
2013 Dodge Journey SXT
The 2013 Dodge Journey is the only midsize SUV on our list. While initial Journey models didn't offer a top-notch interior, today's version is heavily updated. Its new cabin goes a long way towards making the Journey a serious rival for popular models like the Honda Pilot and Toyota Highlander. Its competitive pricing also helps: even a mid-level Journey SXT is available for exactly $400 per month thanks to its $22,995 starting price. Standard equipment includes alloy wheels, satellite radio and keyless access with push-button starting. The Journey also offers Chrysler's 2.4-liter four-cylinder, which gets 19 mpg city and 26 mpg highway - not bad for a midsize SUV.
2013 Honda CR-V LX
The base-level CR-V LX's $22,695 base price barely squeaks below our budget with payments starting from $395 per month. But while our parameters assume an average interest rate, shoppers with good credit may qualify for Honda's frequent low-interest offers of around 0.9 percent. That would bring payments below $370 per month. Regardless, the CR-V LX is a great deal thanks to its list of equipment. A rearview camera is standard, as is Bluetooth, remote keyless entry and a USB port for music. The compact SUV also returns stellar fuel economy of 23 mpg city and 31 mpg highway.
2013 Hyundai Tucson GLS
The handsome Hyundai Tucson is a great choice for SUV shoppers on a budget. Its low price is just one reason: the SUV starts at $22,745 before shipping, or around $396 per month - a figure that can likely be negotiated even lower at a dealer. And since the GLS isn't the Tucson's base trim level, it also boasts a lot of equipment. We especially like standard Bluetooth, heated front seats and automatic headlights. The Tucson also gets great fuel economy. While its 165-horsepower four-cylinder won't win any stoplight races, it returns 22 mpg city and 29 mpg highway with a standard six-speed automatic.
2013 Kia Sportage LX
The Kia Sportage is mechanically identical to the Hyundai Tucson. For shoppers who prefer the Kia, we recommend the LX model. That's a step above the base Sportage, which starts around $19,000. The Sportage LX starts at $21,200, which translates to a monthly payment of around $370. Standard equipment includes a six-speed automatic, remote keyless entry and 17-inch alloy wheels. The Sportage also includes safety features like curtain side airbags, traction control and an anti-skid system. Fuel economy is 21 mpg city and 27 mpg highway with the standard four-cylinder. But the Sportage's best trait may be an inexpensive all-wheel drive option, which allows shoppers who choose the feature to still pay less than $400 per month.
2013 Mazda CX-5 Sport
Only the base-level Sport trim level of Mazda's compact CX-5 crossover falls within our price range. Prices start at $20,995, which translates to around $366 per month with our assumptions. But that figure is for a CX-5 with a six-speed manual transmission. Drivers who wish to upgrade to an automatic will have to spend at least $22,395 for the privilege - or about $390 per month. For those who don't mind shifting gears, the three-pedal CX-5 is the crossover's most efficient model, reaching 26 mpg city or 35 mpg highway. Choose an automatic and that figure falls to a still-respectable 26 city and 32 highway. All CX-5 Sport models include standard keyless entry, 17-inch alloy wheels and curtain side airbags.
2013 Nissan Juke SV
The bold Nissan Juke starts at just $19,770, which translates to around $345 per month. We recommend shoppers step up to at least a Juke SV, which starts around $377 per month. For that figure, it offers luxury-car levels of equipment. Features include a power sunroof, satellite radio, automatic climate control and even Nissan's keyless entry system with push-button starting. The Juke also includes a 188-horsepower turbocharged four-cylinder. In addition to spry performance, the engine returns up to 27 mpg city and 32 mpg highway when mated to Nissan's CVT automatic.

2013 Subaru Forester 2.5 X
With a new Forester on the way, Subaru is clearing out stock of its current model. While the Forester starts at $21,295 - or around $372 per month - we think shoppers can negotiate an even better deal, or possibly get a better interest rate. The only hitch: that figure is for a Forester with a stick shift. Drivers who want an automatic have to tack on $1,200 to the crossover's base price, which boosts monthly payments to just over $390. Bluetooth, remote keyless entry and cruise control are all standard, as is all-wheel drive. And fuel economy is respectable: the 2013 Forester boasts 21 mpg city and 27 mpg highway with either a manual or an automatic transmission.
What it means to you: Shoppers on a $400 per month budget can enjoy several of today's top affordable SUVs.