Top Cars
Top Cheap New Cars Under $30,000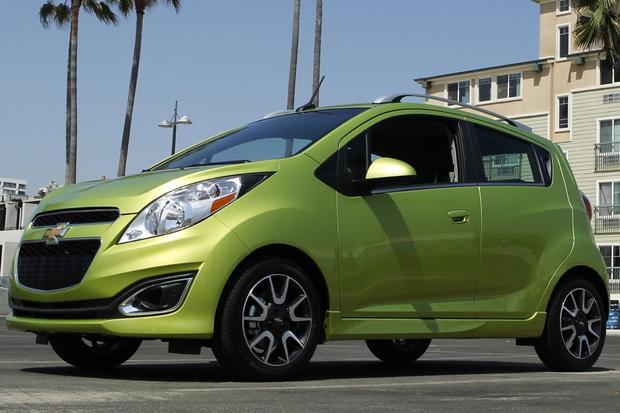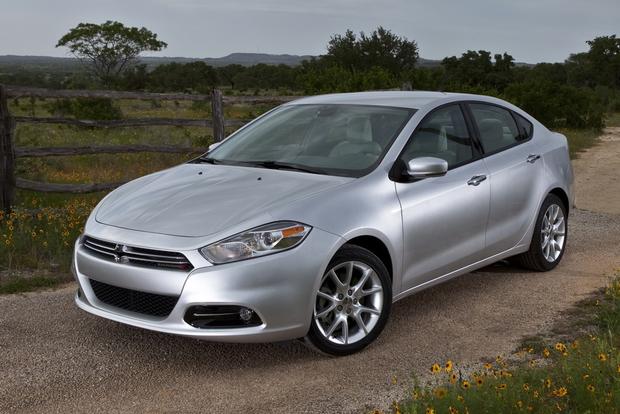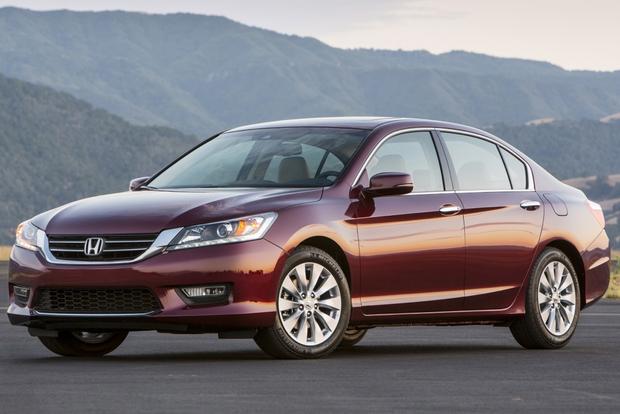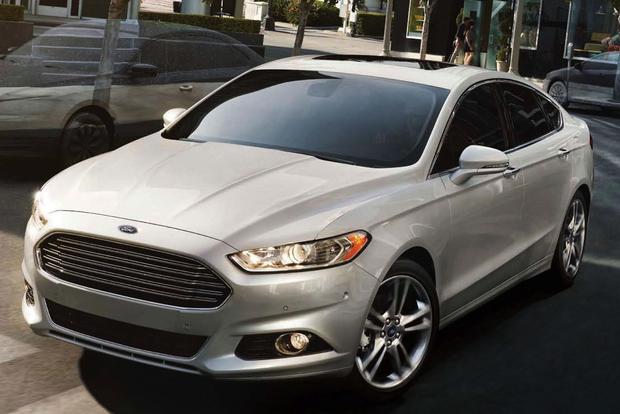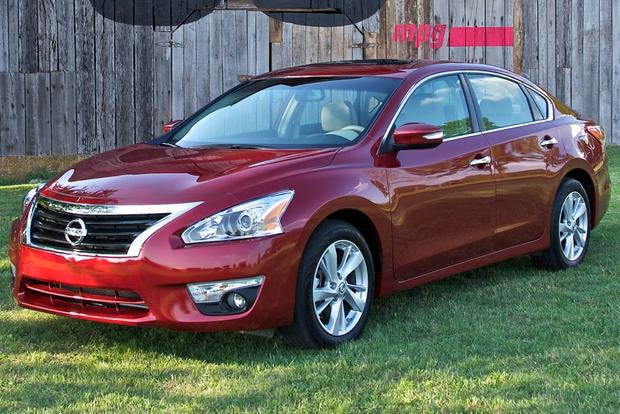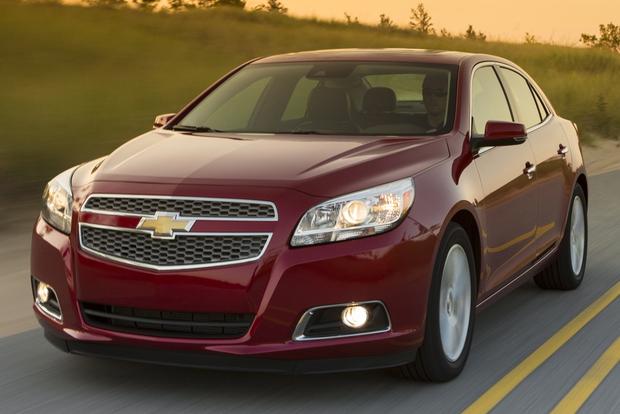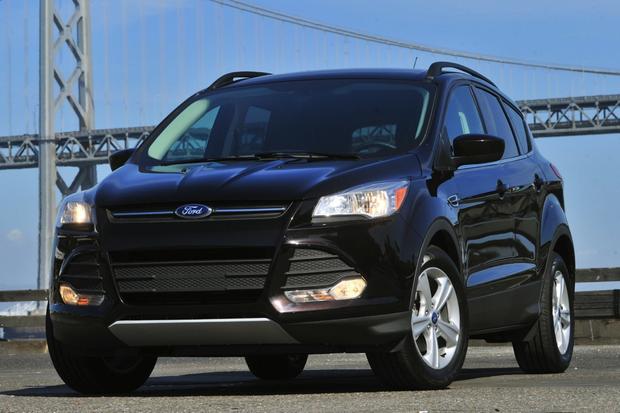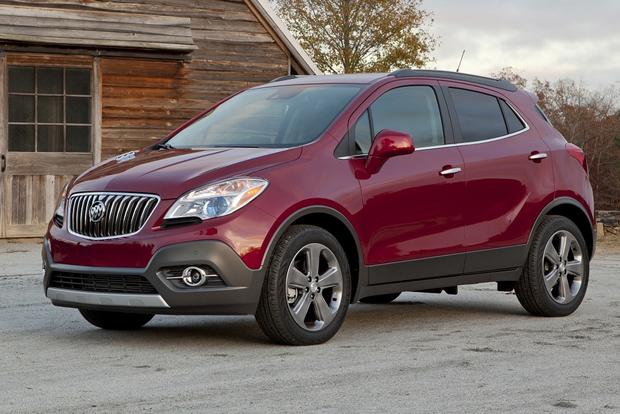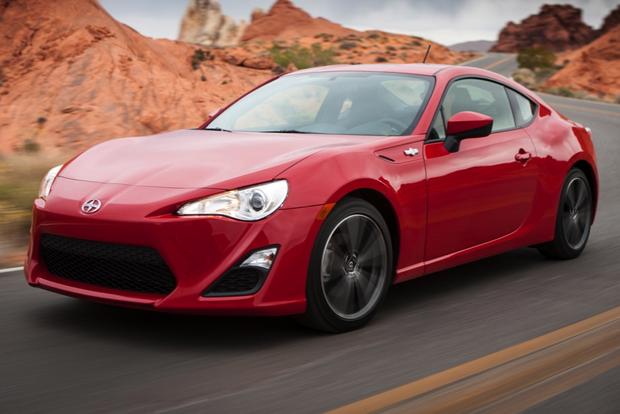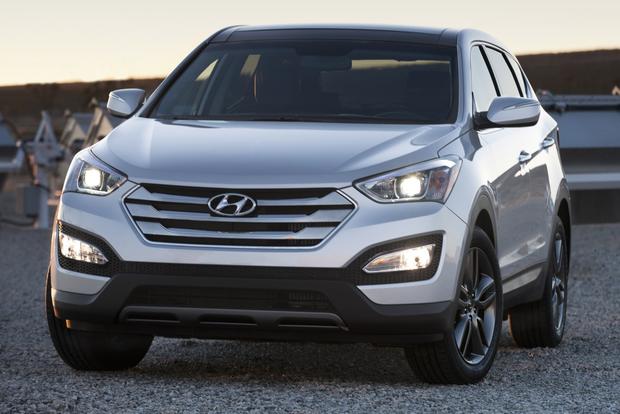 Many shoppers on a budget may be looking at pre-owned cars or last year's models. But many cheap new cars are available for shoppers who want the latest styling without breaking the bank. To prove that, we've listed the least expensive cars that are all-new or redesigned for 2013 -- and they're all under $30,000.
Chevrolet Spark - $12,995
Chevrolet's tiny Spark only comes as a 5-door hatchback. All-new for 2013, it slots below the already small Sonic in the brand's lineup. A base LS model with a 5-speed manual starts at $12,995, while a top-end Spark 2LT automatic starts at $16,820. All use an 84-horsepower 1.2-liter 4-cylinder. Manual models return 32 miles per gallon city and 38 mpg highway; automatics return 28 mpg city/37 mpg hwy. Standard features include curtain side airbags, an auxiliary plug for music and GM's OnStar system. LT models also include cruise control, power locks, Bluetooth and keyless entry.
Dodge Dart - $16,790
Dodge's new entry-level model replaces the Caliber for 2013. Offered only as a sedan, the Dart starts at $16,790 in base SE form. For the same price, shoppers can get the fuel-saving Dart Aero. That model uses lightweight components and other tricks to squeeze every last drop out of each gallon of gas. Other Dart trims include the mid-level Rallye and SXT models. There's also the high-end Dart Limited, which starts at $20,790. All Dart models include standard curtain side airbags and a CD player. SXT and Rallye trims add remote keyless entry and air conditioning. The Limited boasts Bluetooth, cruise control and even a rearview camera.
Honda Accord - $22,470
The 2013 Honda Accord is the cheapest of several new midsize sedans. Last year's base-level DX trim is gone. The formerly mid-level LX is now the cheapest Accord, priced from $22,470. The Accord Sport starts at $23,190, while EX models start at $25,395. Most drivers choose the sedan's 4-cylinder, which offers 185 hp. A standard 6-speed manual returns 24 mpg city/34 mpg hwy, while an optional CVT automatic returns 27 mpg city/36 mpg hwy. The standard equipment is generous. It includes side curtain airbags, dual-zone automatic climate control, a rearview camera and Bluetooth.
Ford Fusion - $22,495
Ford's latest Fusion starts at just $22,495. That sum buys a base Fusion S, which -- unlike the slightly cheaper Accord -- includes a standard automatic transmission. It also uses a 175-hp 2.5-liter 4-cylinder that returns 22 mpg city/34 mpg hwy. And shoppers will love the Fusion's long list of features. Standard items include Bluetooth, steering wheel audio controls, automatic headlights, curtain side airbags and a USB port. Plus, the Fusion boasts great new styling that's making its way across Ford's lineup.
Nissan Altima - $22,550
Like the Accord, Fusion and Malibu, the Nissan Altima is another midsize sedan that's all-new for 2013. For a base price of $22,550 with shipping, shoppers receive a base-level Altima 2.5. That model includes an automatic transmission and some luxury features. Safety-conscious buyers will like the curtain side airbags, while audiophiles will enjoy the auxiliary music jack and steering wheel audio controls. The Altima also includes Bluetooth, air conditioning and keyless entry. Power comes from a 182-hp 2.5-liter 4-cylinder which returns 27 mpg city/38 mpg hwy.
Chevrolet Malibu - $22,805
The new 2013 Malibu is another midsize option for shoppers interested in an all-new design. Starting at $22,805 with shipping, the Malibu LS includes a standard 6-speed automatic. It also includes automatic headlights, Bluetooth, Satellite radio and steering wheel audio controls. Power comes from a muscular 2.5-liter 4-cylinder that produces a best-in-class 197 hp. But despite the strong power number, gas mileage remains a robust 22 mpg city/34 mpg hwy.
Ford Escape - $23,365
With a base price of just $23,365, the Escape is the cheapest crossover that's new for 2013. For that price, shoppers receive a 2013 Escape S with a 2.5-liter 4-cylinder that makes nearly 170 hp. A standard 6-speed automatic returns 22 mpg city/31 mpg hwy. Other standard features include remote keyless entry, air conditioning, curtain side airbags and an auxiliary jack. Unfortunately for shoppers up north, the Escape S is front-drive only. Optional all-wheel drive requires choosing the Escape SE, which starts around $27,500 with that feature.
Buick Encore - $24,950
The Buick Encore offers a new design and an upscale brand at a good price. The $24,950 figure buys a front-drive Encore; those looking for all-wheel drive must pay $1,500 extra. While the Encore only offers 138 hp from its 1.4-liter turbo 4-cylinder, it returns a robust 25 mpg city/33 mpg hwy. It also includes luxury-level features like 18-inch alloy wheels, automatic headlights, Bluetooth, Satellite radio and a leather-wrapped steering wheel with audio controls. Overall, the Encore offers a great value for shoppers who don't need to race between the lights.
Scion FR-S - $25,255
The sporty Scion FR-S has turned heads with its low price and sharp handling. Pricing starts at $25,255, which buys a base-level FR-S with a 6-speed stick. The coupe uses a 2.0-liter flat-4 to produce 200 hp and 151 lb-ft of torque. That engine, like the rest of the FR-S, was developed with Subaru, which sells its own version of the sporty coupe as the BRZ. Both models are fun and economical, returning 22 mpg city/30 mpg hwy with the standard stick shift. That figure jumps to 25 mpg city/34 mpg hwy for drivers who pay the extra $1,100 for a 6-speed automatic.
Hyundai Santa Fe Sport - $25,295
The Hyundai Santa Fe Sport is a 5-passenger alternative to the 7-seat Santa Fe. Priced from $25,295, the Santa Fe Sport includes Bluetooth, 17-in alloy wheels, steering wheel audio controls and side curtain airbags. A standard 6-speed automatic returns up to 21 mpg city/29 mpg hwy with 2-wheel drive. Optional all-wheel drive drops fuel economy to 20 mpg city/26 mpg hwy. Regardless of drivetrain, power comes from a 190-hp 2.4-liter 4-cylinder. A 264-hp 2.0-liter turbo four is optional.
What it means to you: Our list of cheap new cars proves that even shoppers on a budget can still get the latest and greatest.