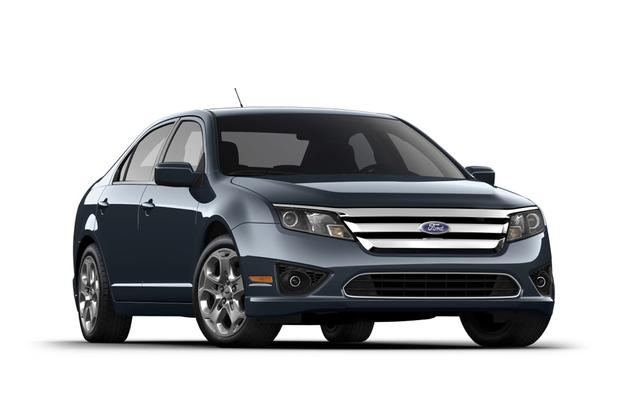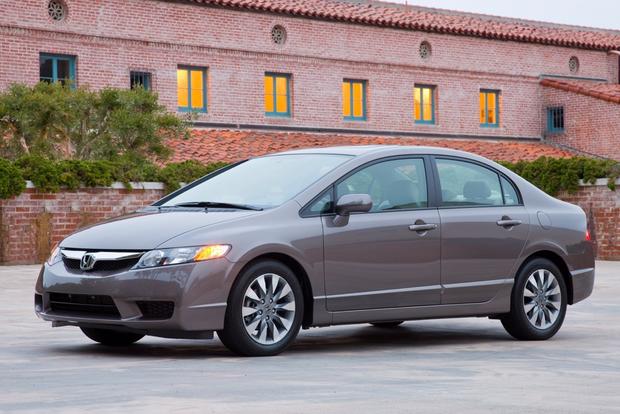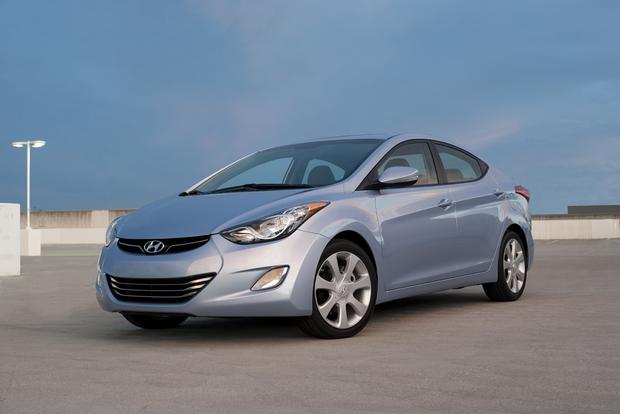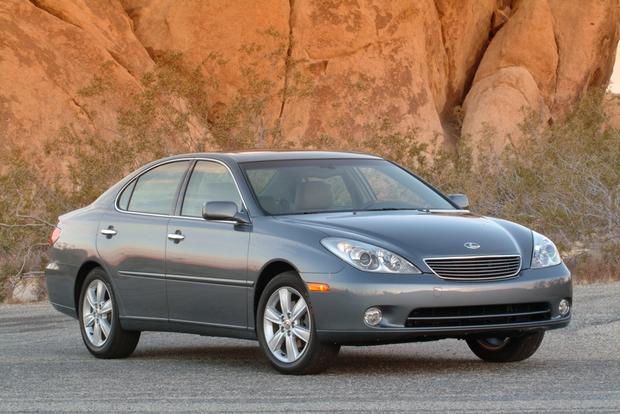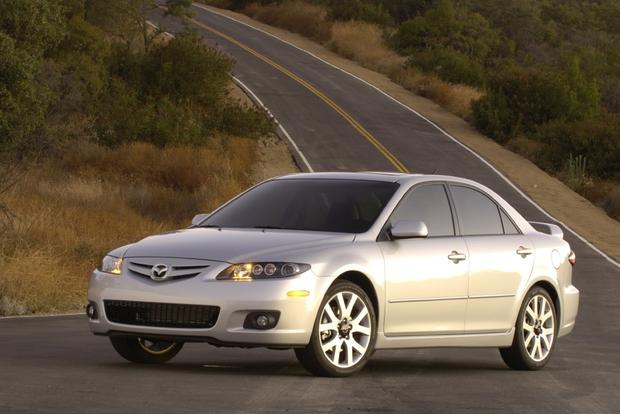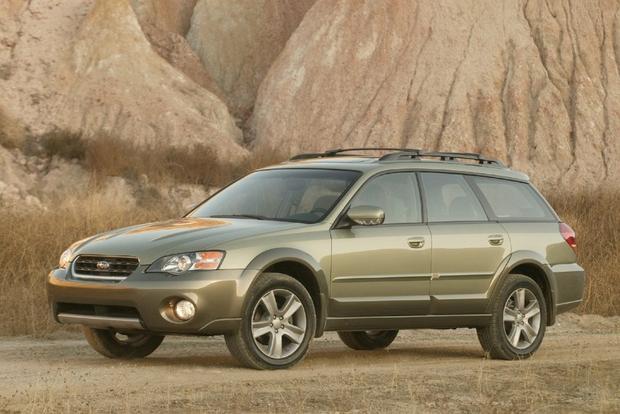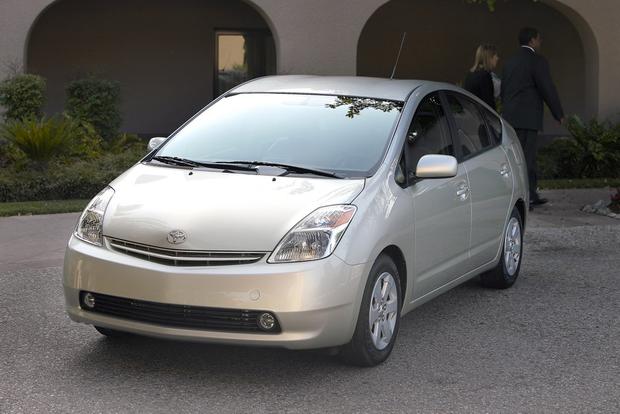 If you're looking for a car to take to college, we have several great recommendations, from the Toyota Prius to several less mainstream choices. And while none of our suggested models are new vehicles, we've made sure to select only recent cars with a $15,000 budget, so you won't have to worry about your car when focusing on your classes.
2010 Ford Fusion
Ford's midsize Fusion sedan boasted several tempting new features when it received a facelift for the 2010 model year. In addition to a newly available hybrid variant and a high-performance Sport model, the Fusion also gained several new options. While some items were safety features (such as a blind-spot detection system and Ford's parking-lot-friendly "Cross Traffic Alert"), the sedan also added Ford's SYNC infotainment system to its options list for 2010. It may take some searching to find a Fusion equipped exactly as you want it, but there are now more than 2,100 different 2010 or later Fusion models on AutoTrader.com for around $15,000 or less, meaning the right car is likely just a click away.
2010 Honda Civic
There are many reasons why Honda's compact Civic is a top choice among young car shoppers interested in their first or second car. One is fuel economy, as the Civic achieves up to 36 miles per gallon in highway driving with its available automatic transmission, or 34 mpg with its standard 5-speed manual. Another reason is practicality, as sedan models offer a roomy back seat and four full-size doors despite small dimensions for easy parking. But the Civic's biggest selling point is its price: More than 2,000 different 2010 models are now available on AutoTrader.com for around $15,500 or less, and many include Honda's comprehensive certified pre-owned warranty.
2011 Hyundai Elantra
Despite a base price of $16,000 and high demand, the latest examples of Hyundai's compact Elantra sedan are already available within our $15,000 budget. Featuring a 148-horsepower 4-cylinder engine that can do up to 40 mpg on the highway, the Elantra offers an impressive combination of fuel efficiency and practicality. It boasts brand new styling in Hyundai's "Fluidic Sculpture" design language, which provides a distinctively modern appearance. Best of all, many used examples include Hyundai's strong certified pre-owned warranty, which covers the Elantra's powertrain for up to 10 years or 100,000 miles.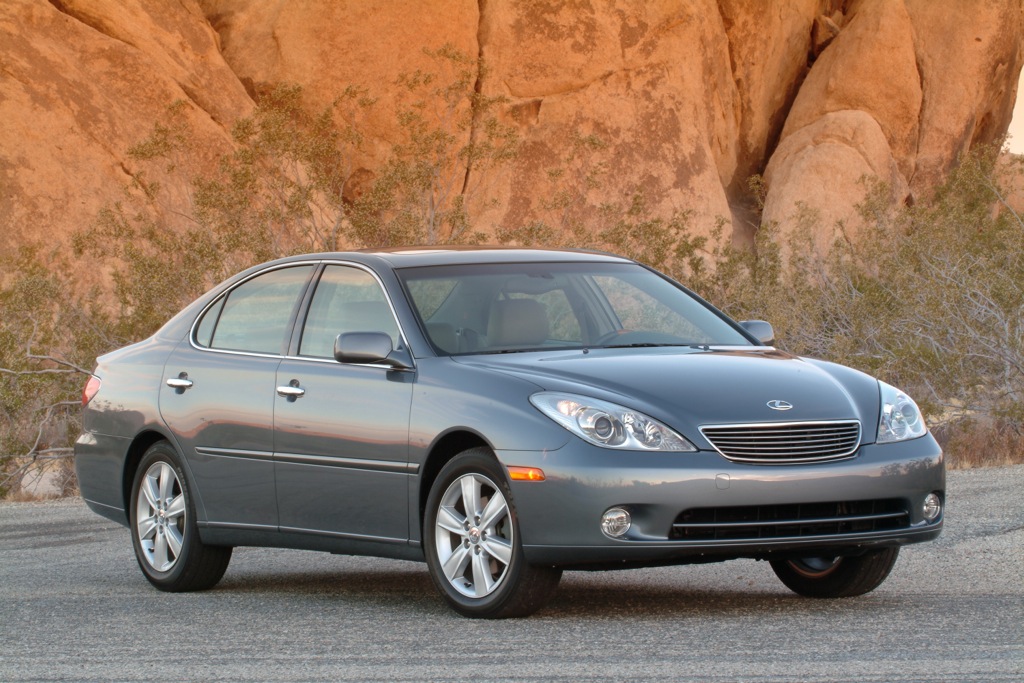 2005 Lexus ES 330
While many college students focus their car searches on practical hatchbacks and compact sedans, we think Lexus's midsize ES sedan is a great alternative for those looking to splurge a little. Based on the reliable Toyota Camry, the midsize 2005 ES 330 boasts a powerful 3.3-liter V6 engine that achieves a surprisingly efficient 21 mpg in the city and 29 mpg highway with its standard 5-speed automatic transmission. The ES 330 also includes a generous list of luxury equipment, and--with more than 300 examples available on AutoTrader.com for around $15,000 or less--it will be easy for prospective buyers to find.
2008 Mazda6
Although a redesigned 2009 Mazda6 is likely available within our budget, we prefer the earlier model, which was available from 2003 to 2008. While we think the sedan-only 2009 Mazda6 is a great vehicle, the midsize car's first generation offered three highly practical body styles: a traditional sedan, a five-door hatchback and a cavernous station wagon, which Mazda dropped after the 2007 model year. All three are easily available within our budget, as nearly 1,200 different 2006-2008 Mazda6 models are now listed on AutoTrader.com. The best value was the upscale Grand Touring model, which included a power sunroof, automatic climate control and Xenon headlights as standard equipment.
2007 Subaru Outback
Subaru's practical Outback is part SUV and part station wagon. While it avoids the traditional pitfalls of most SUVs--including top-heavy design and poor fuel economy--it boasts many of the benefits, such as a large cargo area and the all-weather security of standard four-wheel drive. The Outback also offers 4- or 6-cylinder engines and manual or automatic transmissions, providing a range of choices for any taste and any budget. And with nearly 400 different 2007 and later Outback models available nationwide on AutoTrader.com, we think finding the right one will be a breeze.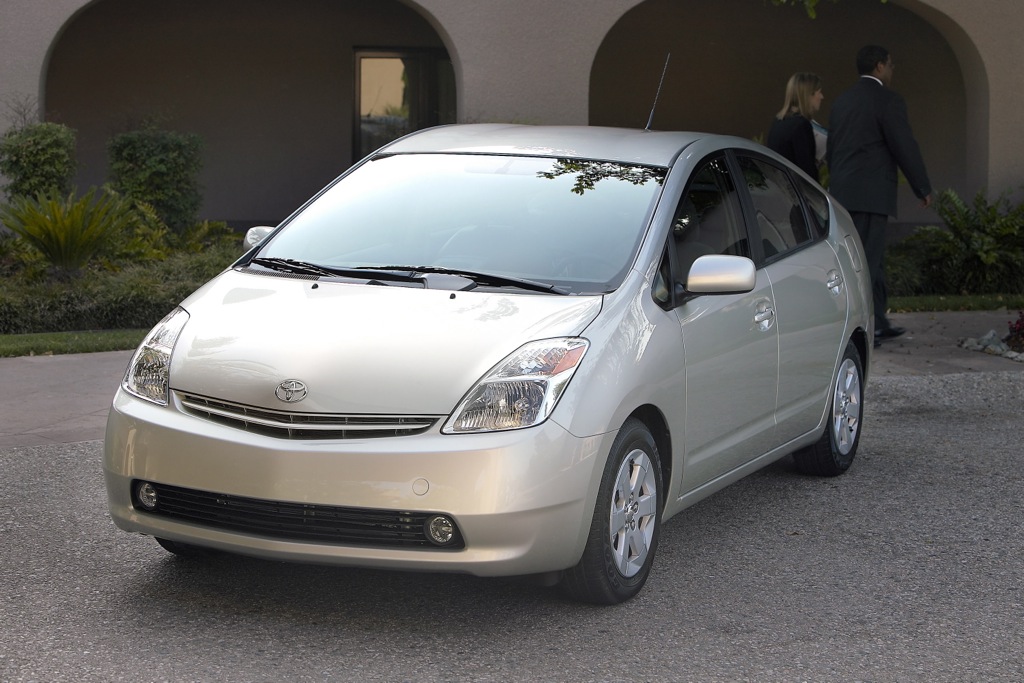 2008 Toyota Prius
We can think of many reasons why Toyota's hybrid Prius hatchback is a great car for college students. Chief among them, of course, is its fuel economy: The Prius can do more than 50 mpg in city driving and similar figures on the highway. The Prius is also exceptionally practical (thanks to its large cargo area) and roomy for rear passengers despite its relatively small exterior. Our only word of caution is that high-mileage models may suffer battery failures, which could lead to an expensive repair bill. But with nearly 1,000 different 2007 and later Prius models now available nationwide on AutoTrader.com for $15,000 or less, finding an example with lower miles shouldn't take much searching.
What it means to you: Any of these choices offer great transportation for students heading to college.