Top Cars
Top Hatchbacks and Wagons With Room for the Whole Family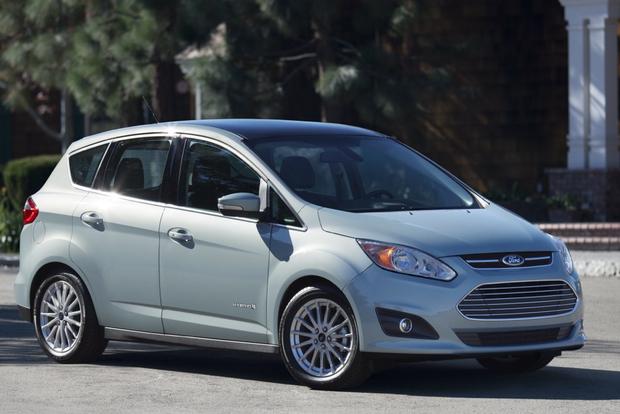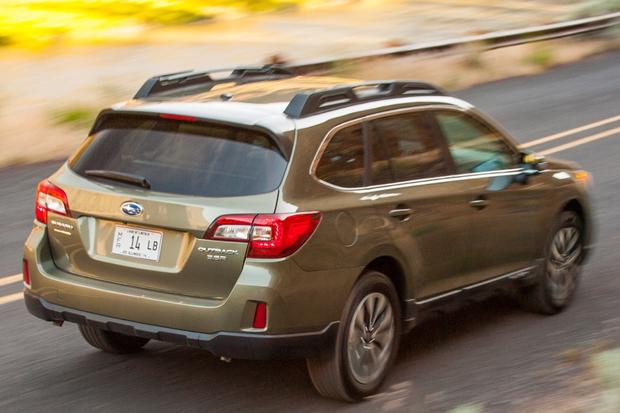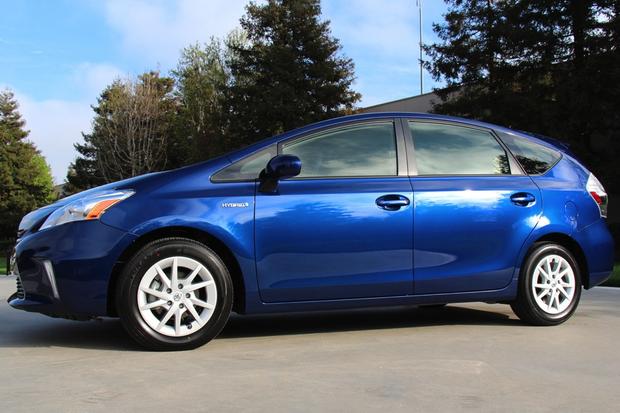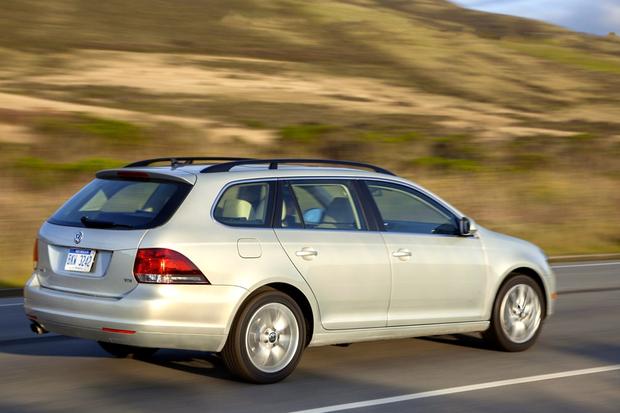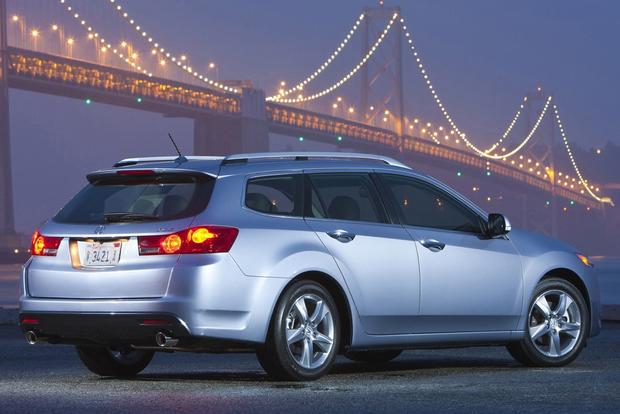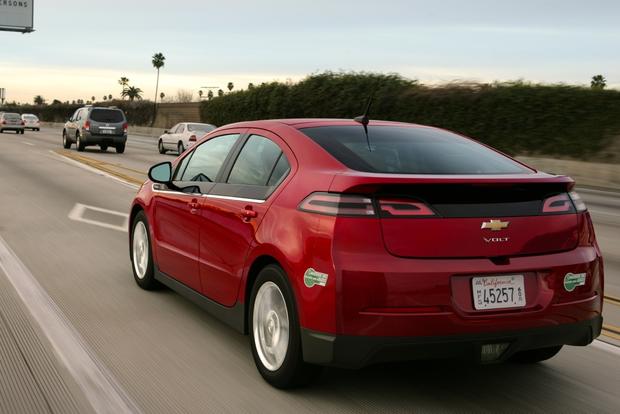 Not every car shopper interested in a new family vehicle wants an SUV. Instead, some drivers prefer hatchbacks and station wagons because of their smaller size, improved fuel economy and carlike driving experience. Are there any models from those two segments that can accommodate a whole family? Absolutely -- and we've listed seven excellent choices that prove it.
Acura TSX Sport Wagon
The Acura TSX Sport Wagon is an upscale wagon that offers room for the whole family and their belongings, all thanks to a large, roomy front and back seat along with an impressively huge cargo area that's designed with families in mind. We also like the TSX Sport Wagon's 201-horsepower 2.4-liter 4-cylinder, which feels surprisingly spry and still returns 22 miles per gallon in the city and 30 mpg on the highway. Best of all, pricing is reasonable for a luxury car: Despite a wide range of standard features including dual-zone automatic climate control, leather upholstery, dual power front seats and Bluetooth, base models start around $32,500 with shipping.
Find an Acura TSX Sport Wagon for sale
Chevrolet Volt
The Chevrolet Volt is a plug-in hybrid hatchback that offers a futuristic take on the family hatchback. Featuring an acceptable cargo area and spacious rear seats, the Volt has all the practical requirements of a family car. It also boasts a 38-mile fully electric range before its range-extending gasoline engine kicks in, meaning that many family-car drivers will almost never have to top off the fuel tank. Yes, the Volt's $35,000 base price with shipping may seem a little steep, but local and federal tax incentives can help to lower the car's price burden. Alternately, you may want to consider leasing; Chevrolet often has excellent incentives available to help convince shoppers to go electric.
Find a Chevrolet Volt for sale
Ford C-MAX
Regardless of whether you call it a hatchback or a wagon, the Ford C-MAX is certainly an excellent family hauler. Despite its smaller size, the C-MAX offers surprisingly roomy front and rear seats, and its cargo area offers ample room for most family outings. More importantly, the C-MAX boasts reasonable base pricing that starts around $25,000 with shipping -- great for families on a budget. Budget-minded drivers will also appreciate the C-MAX's standard hybrid 4-cylinder engine, which delivers an Environmental Protection Agency (EPA)-rated 42 mpg city/37 mpg hwy. That rating doesn't quite bring the C-MAX up to Prius gas-mileage levels, but given the hatchback's attractive pricing and generous interior space, we'd certainly give the Ford a long look.

Mazda3
Although the Mazda3 is on the small end of the spectrum when it comes to hatchbacks, we suspect that most families will be able to fit -- snugly, we admit -- into the sporty 5-door. Rear legroom rivals some midsize cars. While cargo space could be improved, we think most drivers will be able to make it work, considering the Mazda3 hatchback's impressive base price of just $19,700 with shipping. While the interior may require some compromises, the rest of the Mazda3 is perfect for young families: Handling is sharp, there's a long list of high-tech features, and most importantly, fuel economy reaches 29 mpg city/40 mpg hwy.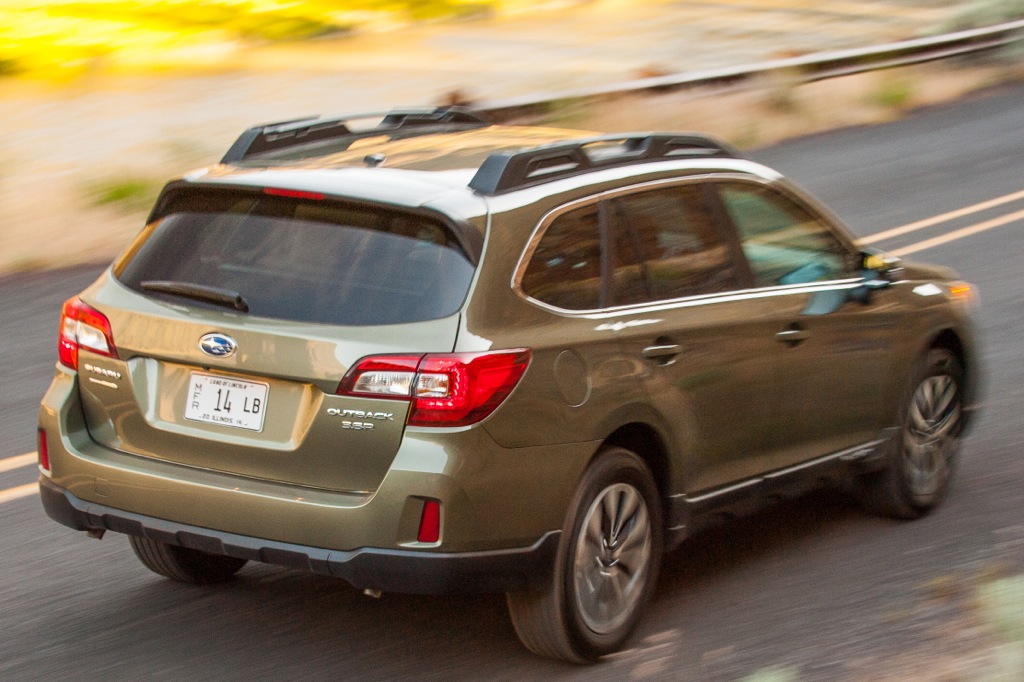 Subaru Outback
The Subaru Outback is the perennial family wagon, and it's newly redesigned for 2015 with several excellent improvements. Starting from less than $26,000 with shipping, the Outback comes standard with all-wheel drive, so drivers in cold northern climates don't have to worry about paying extra for the snow-friendly feature. The Outback also offers a wide range of high-tech safety gadgets, including a forward crash-prevention system and adaptive cruise control. Finally, fuel economy is one of the Outback's strong suits, with EPA ratings as high as 25 mpg city/33 mpg hwy.
Find a Subaru Outback for sale
Toyota Prius v
If you want to think of the Toyota Prius v as simply a stretched Prius, you wouldn't be very far from the truth. To us, that's a good thing, since the Prius v combines everything we love about the Prius -- including excellent fuel economy and an easy driving experience -- with family-car features such as a spacious back seat and a huge cargo area. The Prius v also offers a reasonable starting price of around $27,500 with shipping, which makes it an easy choice for shoppers interested in a roomy, capable family hauler with a tailgate instead of a trunk.
Find a Toyota Prius v for sale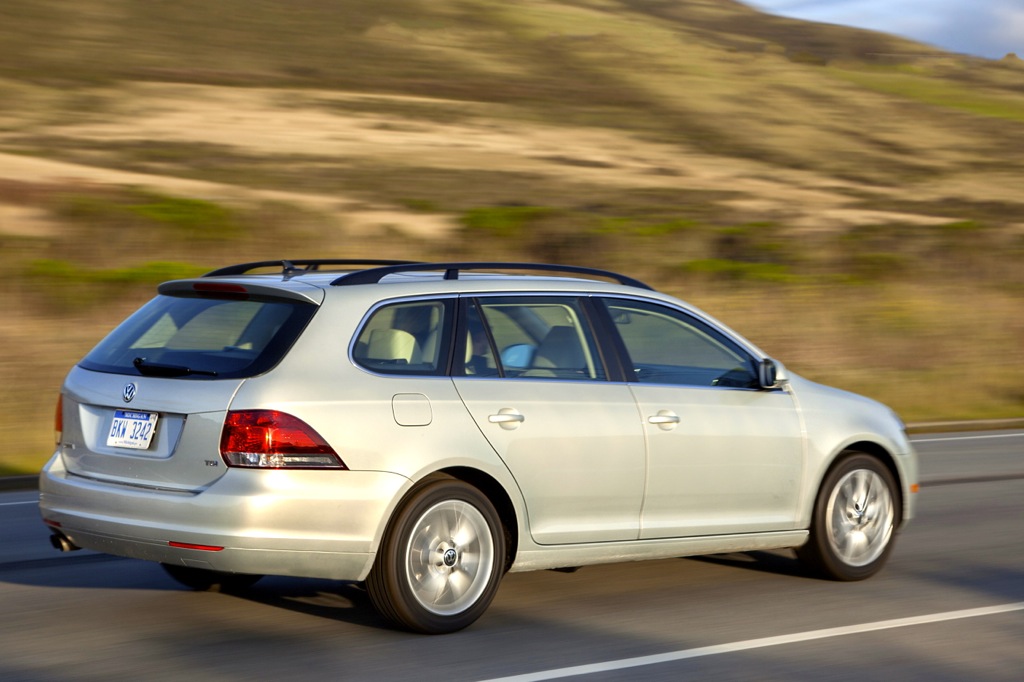 Volkswagen Jetta SportWagen
The Volkswagen Jetta SportWagen brings an added dose of practicality to the Jetta lineup. Of course, it offers a large, easily accessible cargo area, which is capable of transporting a wide array of family gear, but it also boasts a surprisingly large rear seat, courtesy of the Jetta's 2011 redesign, which increased the small car's interior dimensions just enough so that a family can comfortably fit inside. We also appreciate the Jetta SportWagen's pricing: A base model starts from just $22,000 with shipping, while the legendary Jetta TDI SportWagen -- which boasts an impressive 30 mpg city/42 mpg hwy -- starts from $27,500 with destination.