Top Cars
Top Luxury Cars With the Best Resale Value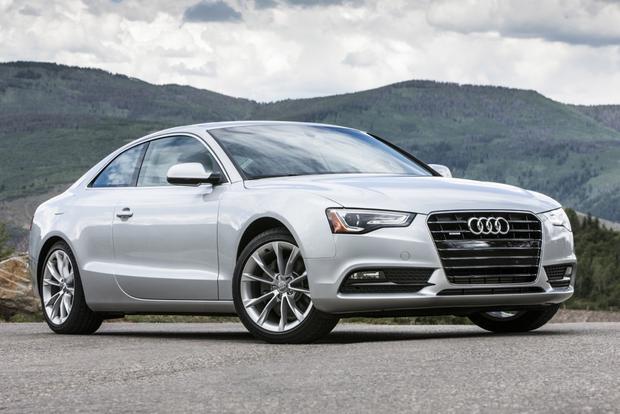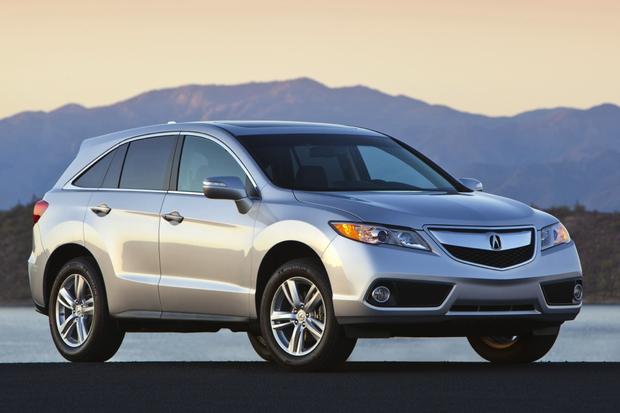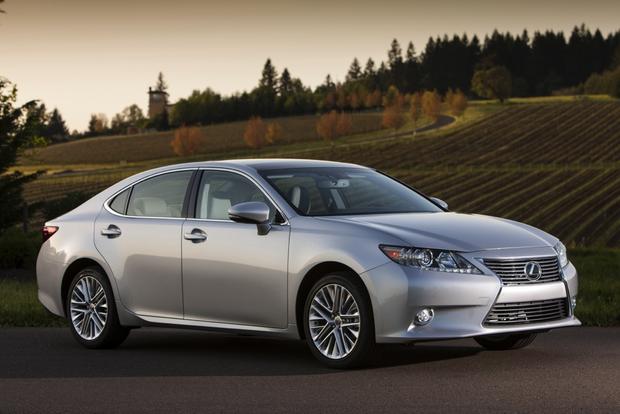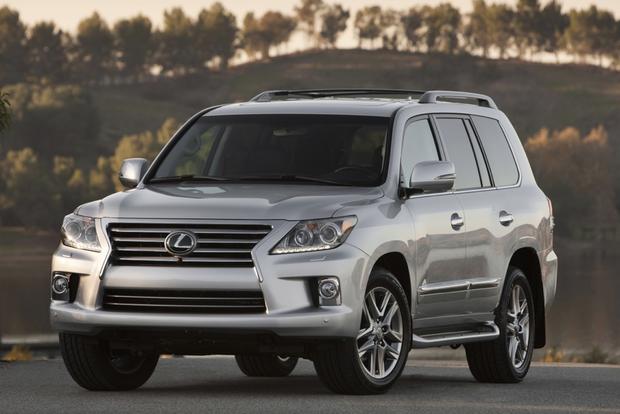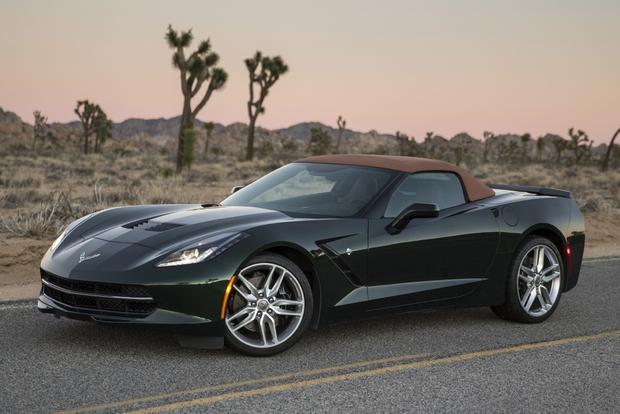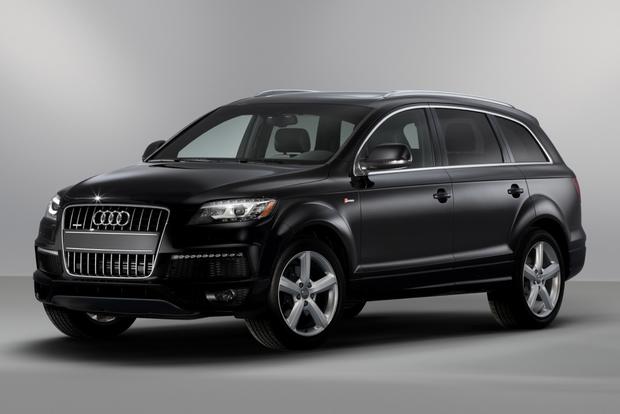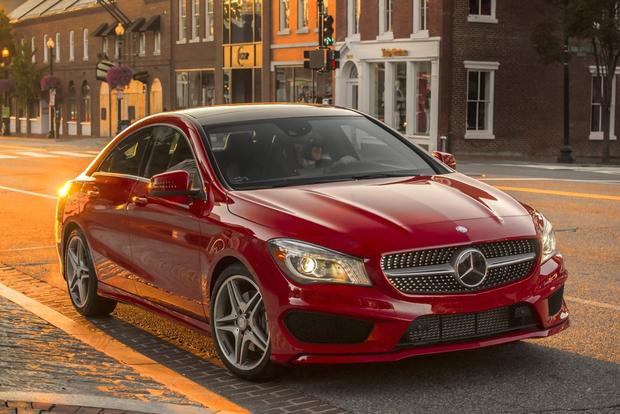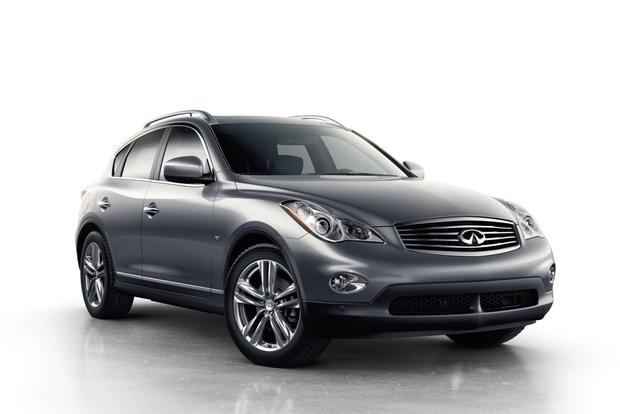 If you're interested in buying a new luxury car, you're probably dreaming about upscale features and high-tech amenities, but you should also be paying close attention to depreciation. Depreciation can be one of the most expensive things about buying a new vehicle, and that's especially true for luxury cars, which often lose big money as soon as you drive them off the lot. Fortunately, our latest list features eight excellent luxury vehicles with excellent resale value, courtesy of data from Kelley Blue Book and resale value experts at ALG.
Acura RDX
Acura redesigned its compact RDX luxury SUV for the 2013 model year to offer more room, improved power, and a totally new look inside and out. The changes were very effective, and the RDX has become one of the most desirable compact luxury SUVs on the market -- and one of the most financially sensible. So says Kelley Blue Book, which notes that RDX resale values are near the top of its segment, and ALG, which notes that the RDX has the best resale values among premium compact utility vehicles. The latest RDX is also notable for its reasonable base price of around $35,500 and a long list of standard features that includes dual-zone automatic climate control, a power sunroof, leather upholstery and dual power front seats.
Audi A5
The Audi A5 is a handsome 2-door car, offered as either a coupe or a soft-top convertible with a starting price of around $40,000. But it's also an excellent buy, thanks to some of the best resale values in the luxury-car world. So says both ALG, which rates the A5 as the top premium midsize car for depreciation, and Kelley Blue Book, which calls it the top luxury car for resale value. But don't worry: The A5 isn't all logic and sensibility. The sporty 4-seater also boasts a 220-horsepower 4-cylinder, available all-wheel drive, and a long list of standard features that includes 18-inch alloy wheels, leather, 3-zone automatic climate control, and -- if you get the coupe -- a power sunroof.
Audi Q7
Searching for a 3-row crossover with strong resale value? Both Kelley Blue Book and ALG place the Audi Q7 near the top of their SUV charts, with ALG naming the Q7 today's best premium midsize SUV with 3-row seating. But there's a lot more to like about the Q7 than its resale value: From a starting price of around $48,500, Audi's largest SUV offers a 280-hp V6 and standard features ranging from adaptive xenon headlights and 18-in alloy wheels to automatic wipers, dual-zone automatic climate control, and leather upholstery with heated front seats.
Chevrolet Corvette
For shoppers trying to combine performance and financial sensibility, the Chevrolet Corvette is the best choice on the market. Both Kelley Blue Book and ALG say the 'Vette is the best sports car you can buy when it comes to depreciation, beating out rivals such as the Audi R8 and Porsche 911 (according to ALG) and the Chevrolet Camaro and Dodge Challenger (according to KBB). The Corvette is also an excellent buy for other reasons: Despite a reasonable base price of around $54,000 with shipping, the sports car offers an impressive 455-hp V8 and enough standard equipment to remind you that it truly does belong in the luxury-car realm.
Find a Chevrolet Corvette for sale
Infiniti QX50
When it comes to small luxury crossovers and resale value, the Infiniti QX50 is at the top of the heap. So says Kelley Blue Book, which notes that the QX50's projected 57 percent retained value in 3 years beats out all other compact luxury SUVs -- even the exceptional Acura RDX that we've described above. If you're unfamiliar with the QX50, formerly known as the EX35 or EX37, we suggest reading up. For a starting price of around $35,500 with shipping, it boasts a powerful V6 and a long list of features such as dual-zone climate control, keyless ignition and entry, heated front seats and automatic headlights.
Find an Infiniti QX50 for sale
Lexus ES 350
When it comes to holding value, Kelley Blue Book says that the Lexus ES 350 beats out dozens of other models to take the top spot among entry-level luxury cars. There's a key reason why the ES is so desirable: Its $37,500 base price with shipping buys a long list of luxury amenities along with a roomy interior and a huge trunk. But most importantly, the sedan is highly dependable and effortlessly comfortable. For shoppers who want a luxury car that will do its job for years without fail -- and one that won't lose too much money in depreciation -- the ES is an excellent choice.
Lexus LX 570
If you're looking for a full-size luxury SUV that will hold its value better than any other, the experts at ALG and Kelley Blue Book agree that the Lexus LX 570 is the one you want. Featuring a monstrous 383-hp 5.7-liter V8 and a silky, smooth 6-speed automatic, the LX 570 is one of the most enjoyable vehicles in its class to drive, and that's even before you consider its wide range of standard features, which includes items such as 4-zone automatic climate control, a power-folding third-row seat, keyless entry and ignition, and adaptive suspension. Maybe the LX 570's only problem is cost: It starts at around $83,500 with shipping.
Mercedes-Benz CLA-Class
According to estimates from ALG, the Mercedes-Benz CLA-Class will beat out all other premium compact cars when it comes to resale value. That makes sense to us, considering that the CLA offers just about everything that makes a luxury car desirable: sporty handling, exciting looks and a high-end interior -- not to mention a desirable brand name that ties it all together. But maybe the CLA's biggest benefit is its base price: The sedan starts below $31,000 with shipping, a figure that will keep it on many shopping lists in the coming years. That means prices will stay strong even as rival models lose far more value.