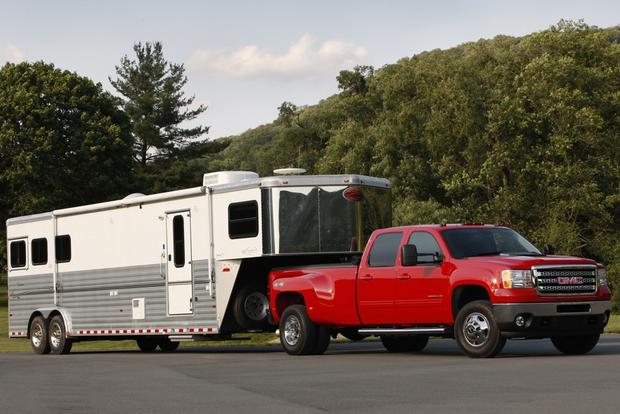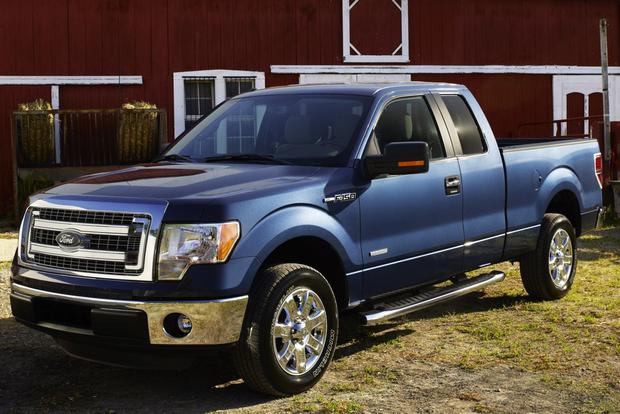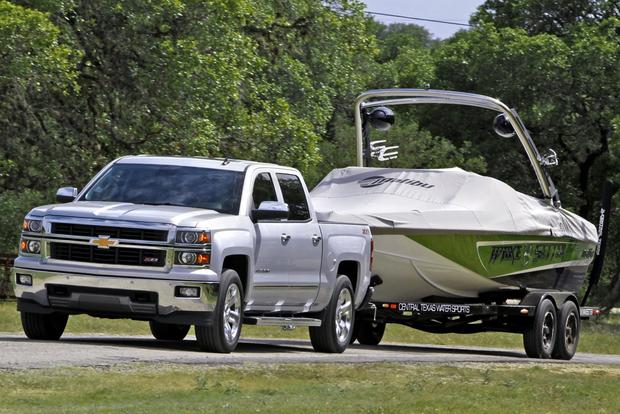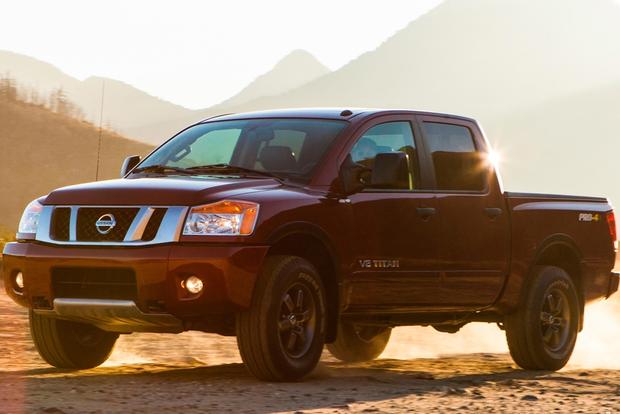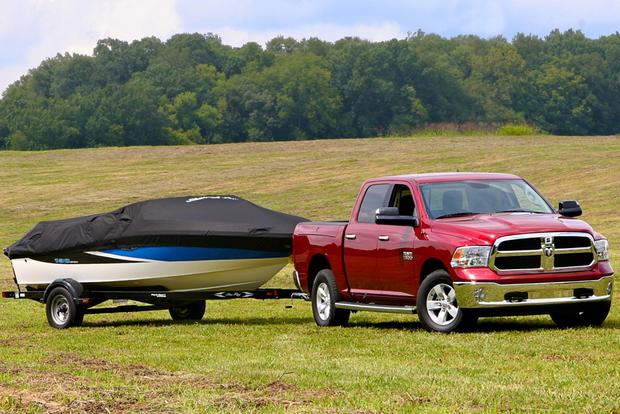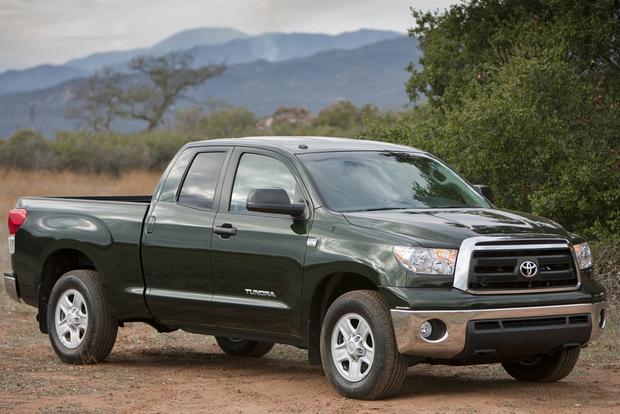 If you're interested in buying a pickup for towing, you've come to the right place. We've listed the top pickups for towing, and we've ranked them by their towing capacities. Keep in mind these are maximum capacities; some trucks listed may tow a little less, depending on bed, cab and engine choices.
RAM 3500
The recently updated RAM 3500 is the current towing capacity leader. With the truck's 6.7-liter Cummins diesel engine and the right drivetrain, Chrysler says the RAM 3500 can tow a whopping 30,000 pounds. That's well ahead of rivals such as the F-350 Super Duty, and the Silverado and Sierra 3500 HD. In addition to its engine, the RAM's immense capability comes from a high-strength steel frame and a newly upgraded transmission. The RAM 3500 also offers a helpful rearview camera on the roof to help line it up with a trailer.
Chevrolet Silverado 3500 HD/GMC Sierra 3500 HD
In the right configuration, the heavy-duty Chevrolet Silverado and GMC Sierra twins can tow more than 23,000 pounds. That's with the trucks' available 6.6-liter turbodiesel engine, which makes more than 700 lb-ft of torque. Like the RAM 3500, the heavy-duty Silverado and Sierra also boast a high-strength steel frame that gives them a payload capacity of 7,222 pounds. A heavy-duty Alison transmission makes it possible to pull the immense weight.
Find a Chevrolet Silverado 3500 HD for sale
Find a GMC Sierra 3500 HD for sale
Ford F-350
Ford's enormous F-350 Super Duty pickup can tow a whopping 22,800 pounds in 2-wheel-drive, regular cab guise. Of course, that's assuming you go with the truck's immense 6.7-liter turbodiesel V8, which makes 400 horsepower and an enormous 800 lb-ft of torque. Ford's heavy-duty TorqShift 6-speed automatic helps handle the load, as does a strong chassis designed with heavy trailers in mind.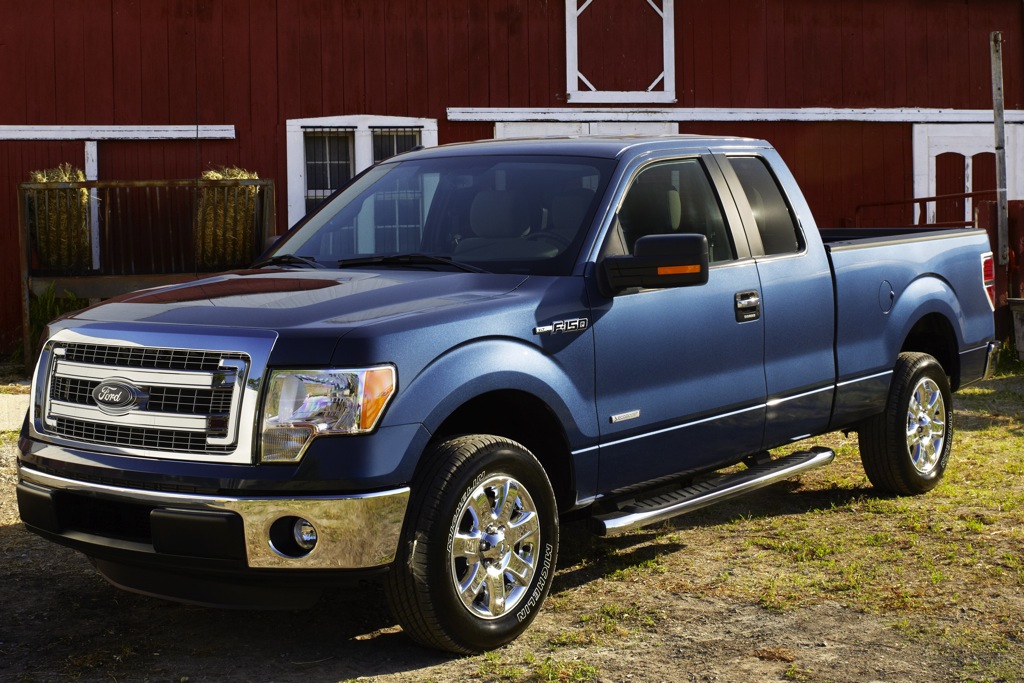 Ford F-150
Among the regular-duty pickups, Ford's popular F-150 is the king of towing. In the right configuration, its 3.5-liter turbocharged EcoBoost V6 can tow up to 11,300 pounds, which is more than rivals from General Motors, Chrysler, Nissan and Toyota. And while it may seem strange that a V6 leads the pack among towing capacities, Ford's EcoBoost engine is no ordinary V6. With 365 hp and 420 lb-ft of torque, towing is no problem -- and since it's smaller and lighter than rival engines, it also gets great gas mileage.
Chevrolet Silverado/GMC Sierra 1500
We're not sure how much the all-new, light-duty Chevrolet Silverado and GMC Sierra will be able to tow. But the outgoing models came in just shy of the F-150, boasting a towing capacity of around 11,000 pounds. That figure comes with the truck's muscular 6.2-liter V8, which makes more than 400 hp and nearly 420 lb-ft of torque. We think the new Silverado and Sierra will offer even better towing capabilities than the outgoing model.
Find a Chevrolet Silverado for sale
Find a GMC Sierra 1500 for sale
Nissan Titan
When properly equipped, the Nissan Titan offers a substantial 9,500-lb tow rating. That figure is for the Titan King Cab, which boasts an extended cab and the model's standard 5.6-liter V8. The engine, which is mated to a standard 5-speed automatic, produces 317 hp and 385 lb-ft of torque. Of course, unlocking the truck's towing potential also involves springing for the towing package, which includes a temperature gauge, a tow hitch, a transmission cooler and a tow/haul mode that helps with trailer braking.
RAM 1500
The RAM 1500 can tow around 9,200 pounds, placing it in the middle of the light-duty pickup game as far as towing capacity. But with a newly revised interior -- and its smooth Hemi V8 -- we would strongly recommend the RAM to drivers who aren't necessarily looking to tow large amounts. The RAM also offers a unique style thanks to its crossbar grille and muscular hood lines.
Toyota Tundra
Toyota's full-size Tundra pickup is rated to tow 8,100 pounds in its top-level trim. That's the 2013 Tundra CrewMax, which is the only Tundra available with the brand's towing package. The package includes upgraded suspension, along with an improved electrical system and increased cooling. The truck also boasts a hefty engine: Toyota's i-Force V8, which produces 381 hp and more than 400 lb-ft of torque. A 6-speed automatic transmission is standard.
What it means to you: If you're looking to tow, our list of the top pickups for towing should help you find a truck that meets your needs.