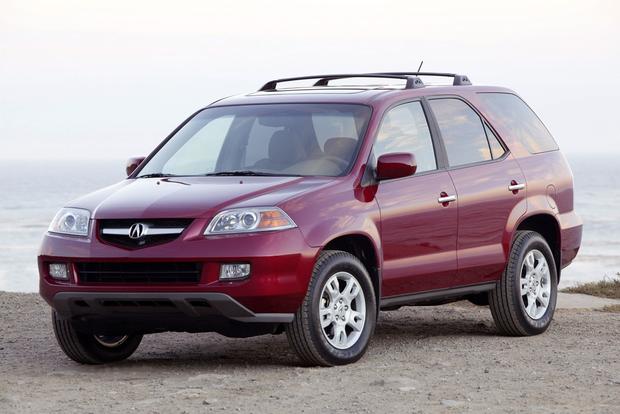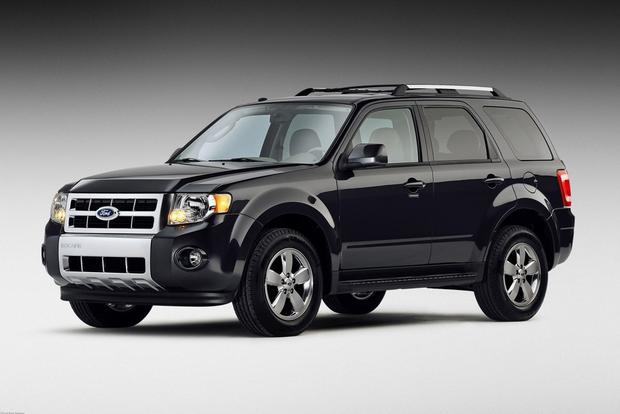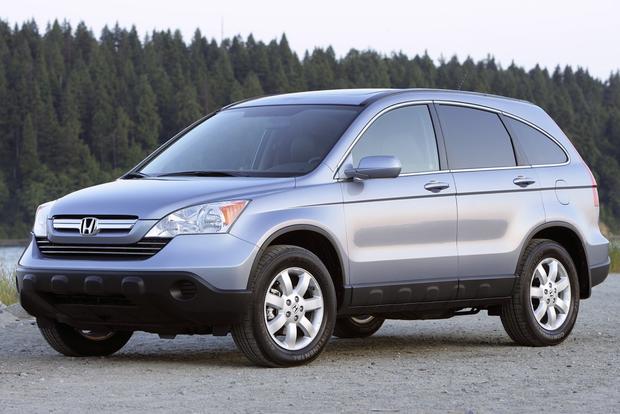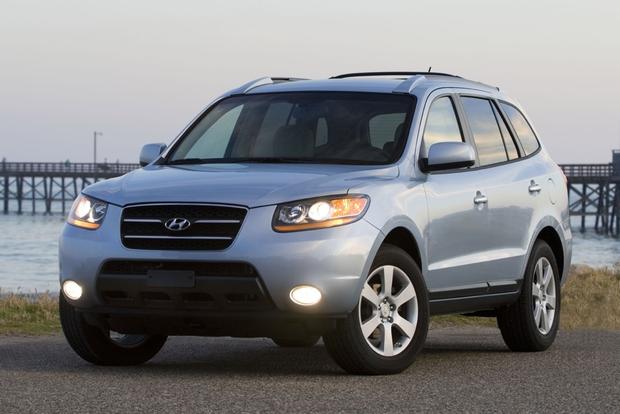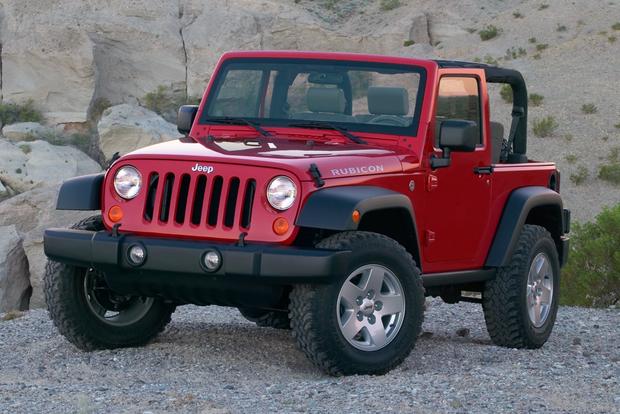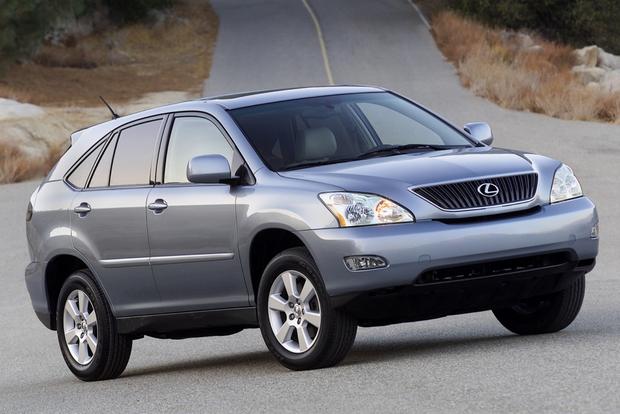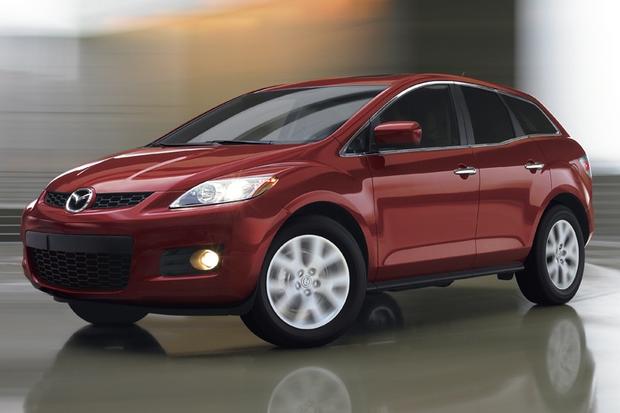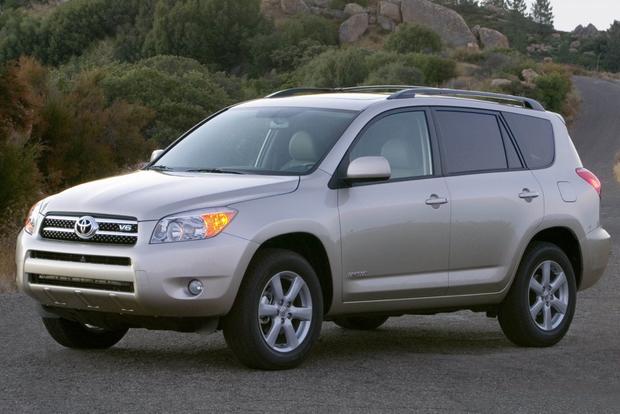 If you're looking for an SUV to take to college this year, you've come to the right place. We've highlighted several of our favorite choices, from small SUVs like the Ford Escape to midsize models--and even a few luxury SUVs. Best of all, we've capped our budget at $15,000 so you won't spend a fortune, and we've limited our search to recent models so you won't get a lemon.
Check out our newest list of Best Cars for Recent College Graduates: 2019 Edition
2005 Acura MDX
While some might question a college student's need for an upscale vehicle like Acura's midsize MDX, we think the SUV is a smart buy even without its luxury badge. One reason is its long list of standard equipment, which includes leather upholstery, a power sunroof and, in many models, a navigation system. But we also like the MDX's strong reputation for reliability and its reasonable pricing, which puts it in the same range as a Toyota RAV4 that's only a few years newer. We're also impressed by the MDX's 3.5-liter V6 engine, which produces a robust 265 horsepower and still achieves up to 23 miles per gallon in city driving. Find an Acura MDX for sale
2009 Ford Escape
Although the compact Ford Escape won't turn heads on the road, it offers everything a college student needs in a new SUV. It's roomy inside, thanks to four doors, seating for five adults and ample cargo room. Under the hood, it's both powerful and efficient due to its available 3.0-liter V6 engine, which produces 240 hp and achieves up to 24 mpg in highway driving. Best of all, even recent Escape models are inexpensive. Currently, around 2,000 different 2008 and later Escape models are available on AutoTrader.com for around $15,000 or less, many of which include Ford's comprehensive certified pre-owned warranty. Find a Ford Escape for sale
2007 Honda CR-V
There are several reasons why many buyers consider Honda's compact CR-V SUV the quintessential car for college students. It's surprisingly affordable and readily available, with nearly 800 different 2007 or later models now listed on AutoTrader.com for around $15,000 or less. It also offers a roomy interior and a cavernous cargo area, which can swallow books, sports equipment or anything else college students might want to haul around. The CR-V is also highly efficient, the EPA rating its 185-hp 4-cylinder engine at 23 mpg in city driving and a whopping 31 mpg on the highway. Find a Honda CR-V for sale
2008 Hyundai Santa Fe
While Hyundai primarily markets its midsize Santa Fe to families, college students will find the crossover offers several praiseworthy qualities that fit their lifestyle. For one, it's cheap: More than 1,300 different models from 2007 on are available at AutoTrader.com for around $15,000 or less. It's also cheap to own, with its muscular V6 achieving up to 20 mpg in the city and 26 mpg in highway driving despite its whopping 276 horsepower. But the Santa Fe's best feature was its generous list of standard equipment, which--in mid-level SE form--included leather upholstery, automatic headlights, 18-inch alloy wheels, an iPod hookup and even a USB port for music. Find a Hyundai Santa Fe for sale
2007 Jeep Wrangler
Jeep's rambunctious Wrangler is a great choice for college students. While its factory soft top can be impractical in some northern climates, you'll enjoy the attention you get (and the friends you make) cruising around with the top off. The Wrangler is also surprisingly affordable, with more than 100 different 2007 models currently listed for around $15,000 or less on AutoTrader.com. And thanks to its go-anywhere capabilities, Wrangler drivers never have to worry about getting stuck, even in the most serious of off-road situations. Our only word of caution: Fueling a Wrangler can be expensive, as its standard 3.8-liter V6 achieves less than 20 mpg in city and highway driving. Find a Jeep Wrangler for sale
2004 Lexus RX 330
Although you have to go back to the 2004 model year to find an RX 330 available for $15,000 or less, we think this SUV is worth it. Not only does the RX 330 offer a long list of luxurious equipment--including a power sunroof, leather upholstery, alloy wheels and heated seats--but many RX 330 models were owned by drivers who maintained them meticulously. While we'd recommend a mechanical inspection, we think that any RX 330 that passes scrutiny will likely last for years to come. We're also smitten with the RX 330's styling, which, love it or hate it, still looks brand new nearly ten years later. Find a Lexus RX for sale
2008 Mazda CX-7
While Mazda's compact Tribute is a mechanical twin of the highly recommended Ford Escape, its slightly larger CX-7 takes a sportier approach to the SUV. In 2008, that meant a standard 244-hp, 2.3-liter turbocharged 4-cylinder engine, which also powered the sporty MazdaSpeed3 hatchback. Capable of up to 23 mpg, the CX-7 offers four doors, five seats, and a large cargo area for hauling gear. And despite its futuristic design, early CX-7 models are already available within our budget, as more than 900 different examples from 2007 on are currently listed on AutoTrader.com for around $15,000 or less. Find a Mazda CX-7 for sale
2008 Toyota RAV4
It's easy to recommend Toyota's compact RAV4 to students interested in an SUV. Not only does the RAV4 carry Toyota's legendary reputation for reliability, it also boasts generous standard equipment and a muscular 268-hp V6 or thrifty standard 4-cylinder. But the RAV4's most appealing selling point is its price, as more than 1,300 different 2006 or later models are currently listed on AutoTrader.com for around $15,000 or less. To us, this is a huge deal, since the 2012 RAV4 retains the same interior and exterior styling as the 2006-11 versions, meaning you'll never feel like you're driving an outdated SUV. Find a Toyota RAV4 for sale
What it means to you: Students interested in a great car for college would be wise to consider one of the SUVs we've recommended.