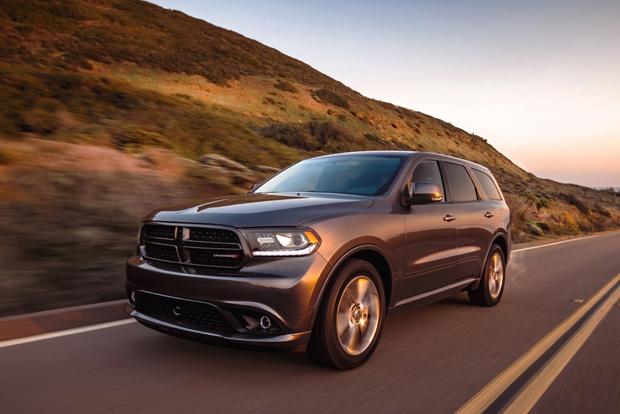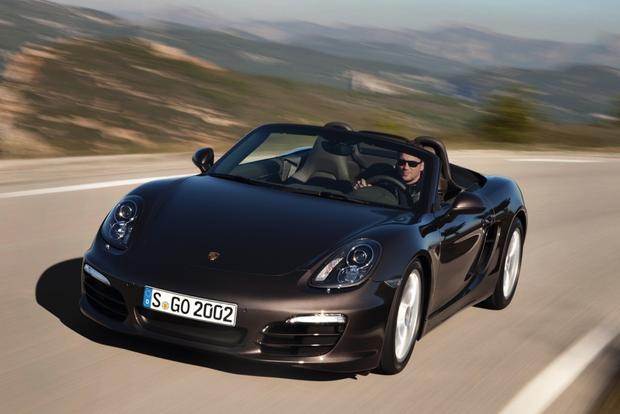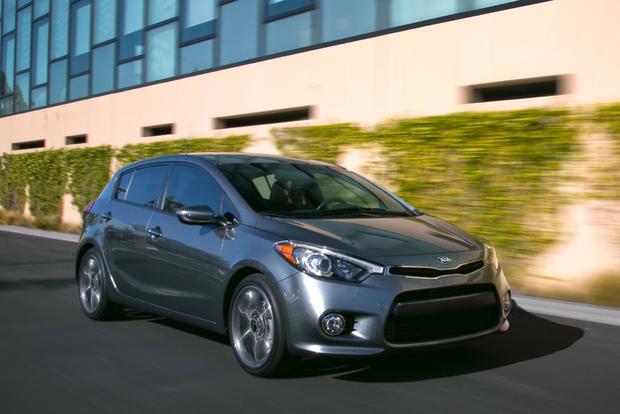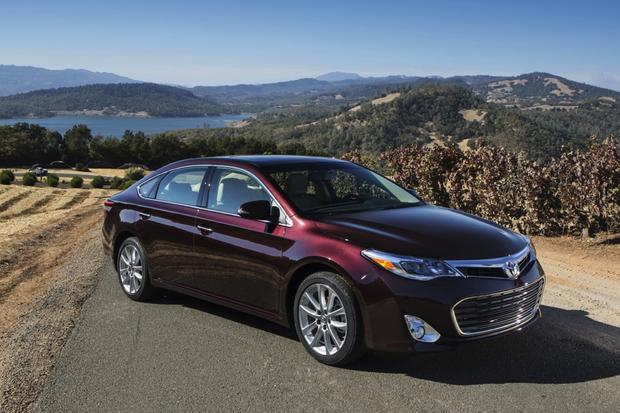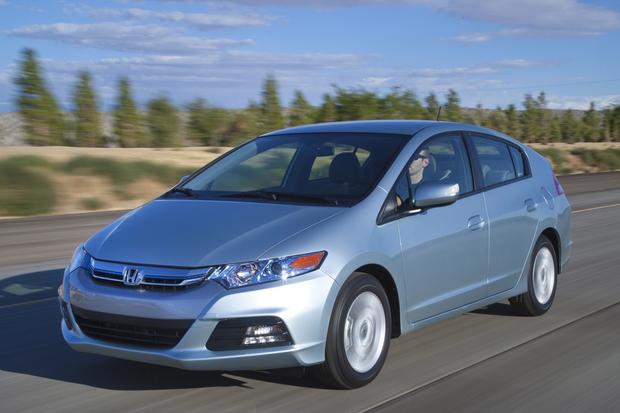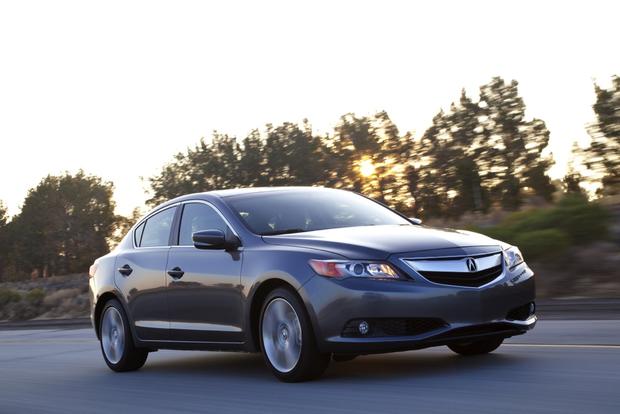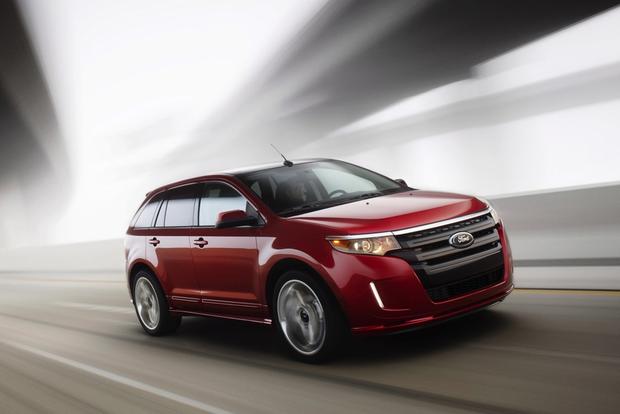 With so many cars on the market, some good models don't get the coverage they deserve. We've listed the top new cars that we think are flying under the radar. Even if you're not considering them, it might be worth adding them to your shopping list alongside more mainstream models. If nothing else, it will give you a few more choices as you search for your next new car.
Acura ILX
The Acura ILX has been criticized for showing its Honda Civic roots. But to us, that isn't a bad thing. And most drivers will appreciate the ILX's long list of standard equipment, which includes luxury-car items such as keyless access with push-button starting, Bluetooth with audio connectivity, Pandora Internet Radio and a rearview camera. The ILX also boasts a standard power sunroof and a 150-horsepower 4-cylinder engine that gets up to 35 miles per gallon. Best of all, the ILX starts at just over $26,000. That gives it an entry-level luxury price, despite upscale luxury amenities.
Dodge Durango
The Dodge Durango is a surprisingly good contender for shoppers interested in a new SUV with three rows of seats. Although some earlier Durango models suffered from road noise and low-rent interiors, Dodge solved those problems in the latest version. Now, the Durango is a credible rival to the Ford Explorer, Honda Pilot and Toyota Highlander. That's especially true considering its base price of around $30,000, which is close to other similarly sized SUVs. And the Durango boasts one of the best engines in the business: Chrysler's 290-hp 3.6-liter Pentastar V6. Drivers looking for more power can also get the 5.7-liter Hemi V8.
Ford Edge
Although it's often overlooked in favor of more mainstream models, the Ford Edge is a nice midsize crossover. Among the top benefits is competitive pricing that starts at around $28,000 with shipping. That makes it cheaper than a Honda Pilot or Toyota Highlander. Its standard V6 produces 285 hp -- greater than that of those two competitor models. And at 19 mpg city and 27 mpg highway, fuel economy is better, too. The Edge's biggest problem is it doesn't offer a third-row seat like the Pilot, Highlander and larger Ford Explorer. But it still represents great value compared to 2-row crossovers such as the Chevrolet Equinox and Nissan Murano.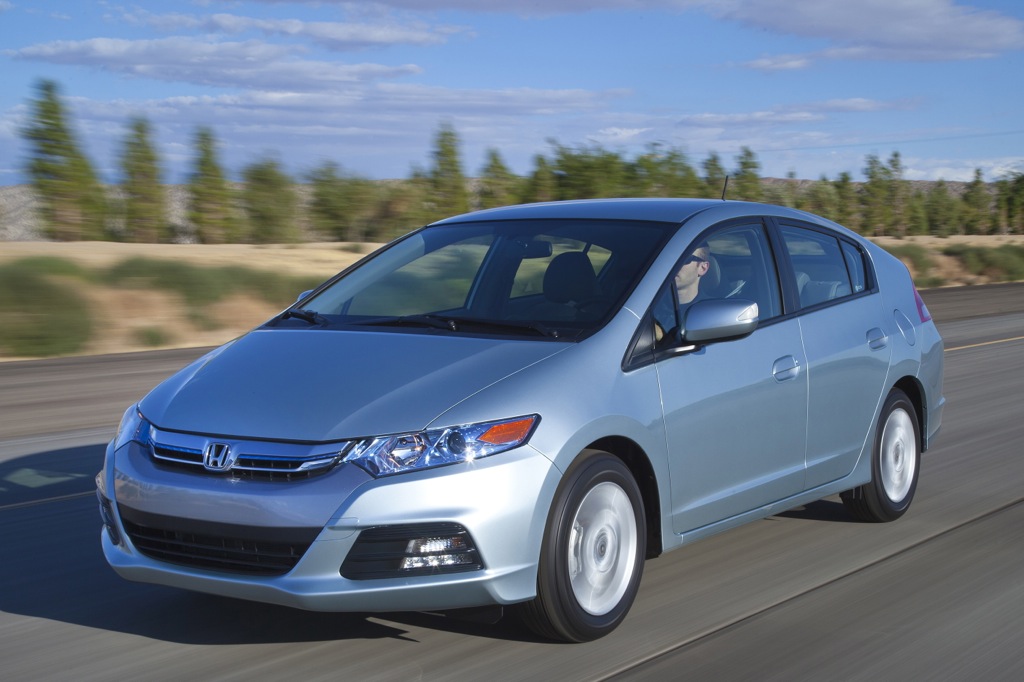 Honda Insight
The Insight is often compared negatively to the Toyota Prius. But one thing most journalists forget is just how much less expensive the Insight is than Toyota's popular hybrid hatchback. While the Prius starts at around $25,000 with shipping, the Insight is just over $19,000. That's a big difference -- especially for shoppers looking to save money at the pump with an eco-friendly car. And while the Prius's 51 mpg city/48 mpg highway is impossible to beat, the Insight returns a respectable 41 mpg city and 44 mpg highway. That's still far better than most gas-powered cars.
Kia Forte
The compact Forte is often outshined by Kia's other front-wheel-drive, 4-cylinder subcompact: the unique Soul hatchback. But the Forte is a good car in its own right. In addition to handsome styling, the Forte offers a smooth 148-hp 4-cylinder that returns 25 mpg city/37 mpg highway. Upscale EX models boast 173 hp without a major tradeoff in gas mileage. And the Forte comes well-equipped, considering its price tag in the mid-$16,000 range. We also like the muscular Forte Koup, which adds a sporty flair to the compact car world.
Porsche Boxster
The Porsche Boxster will forever live with the stigma of not being Porsche's flagship model, the 911. But drivers who don't mind the Boxster's image are rewarded with one of the most enjoyable drives on the market. Available in 265-hp base form or a sporty 315-hp S trim, the Boxster can hit 60 mph in less than five seconds. And while it doesn't offer the presence (or rear seats) of its larger stablemate, its mid-engine construction makes it perfect for twisty roads. Even better, the Boxster offers top-down thrills, thanks to a fully automated top.
Toyota Avalon
The press often regards the full-size Toyota Avalon as a more expensive Toyota Camry. Both are good choices, but the latest Avalon is more distinct from the Camry than most of its predecessors. Thanks to its fit and finish, supple ride and larger interior, the new Avalon behaves more like a bargain-priced Lexus than an expensive Camry. That's especially true considering its new base price of just under $32,000, which is around $2,000 less than last year's model.
What it means to you: Our list of the top new cars underrated by the press gives buyers a few extra choices as they look for the perfect car.