Top Cars
Use Your Tax Refund as a Down Payment to Buy These 10 Great Used Cars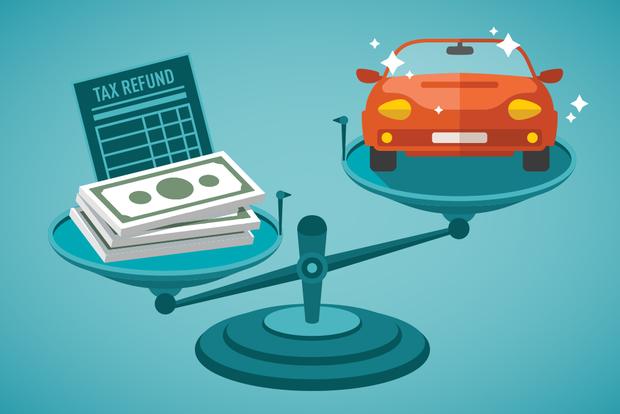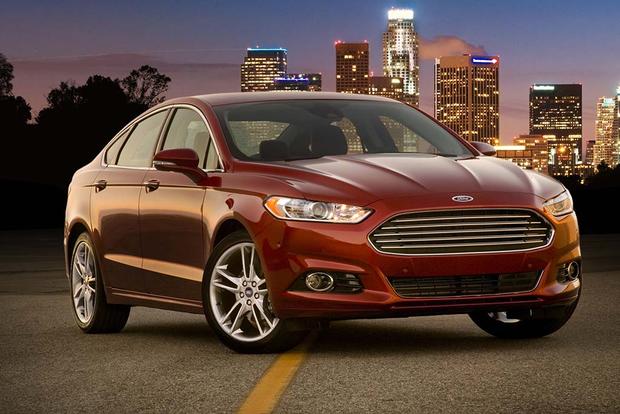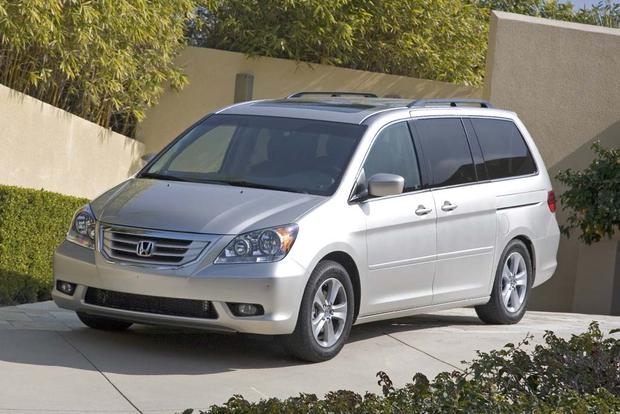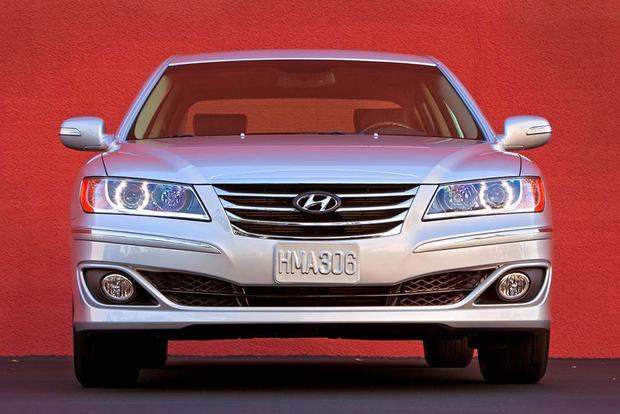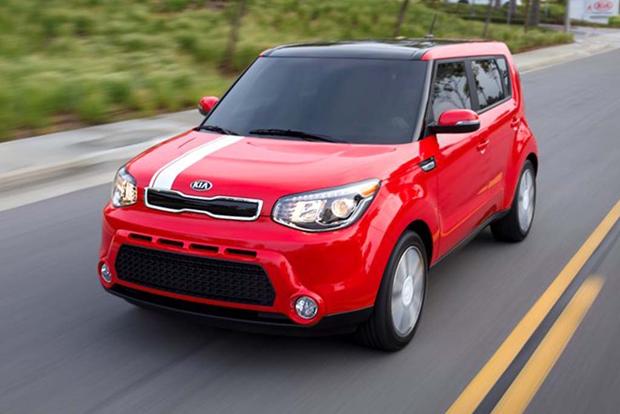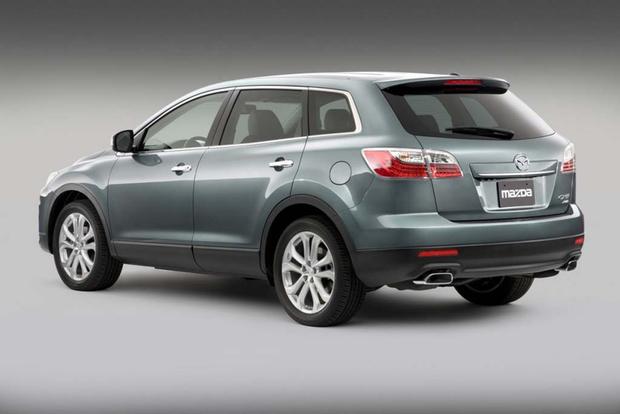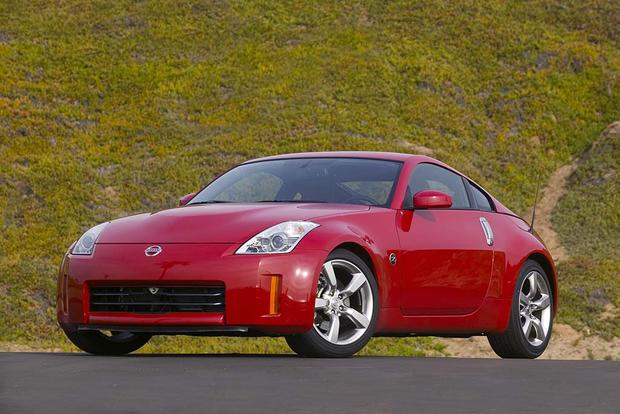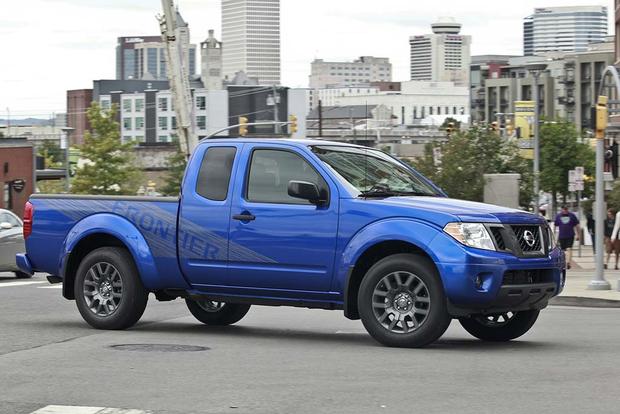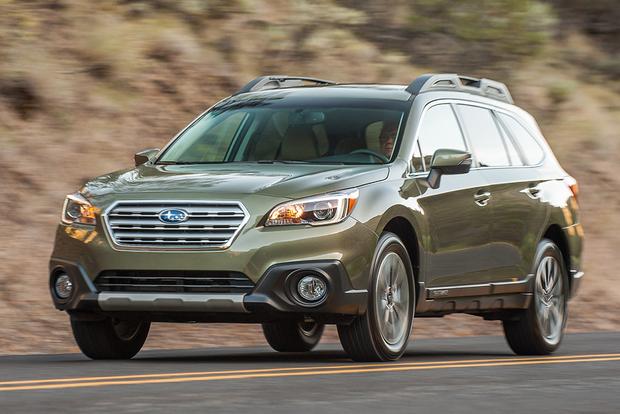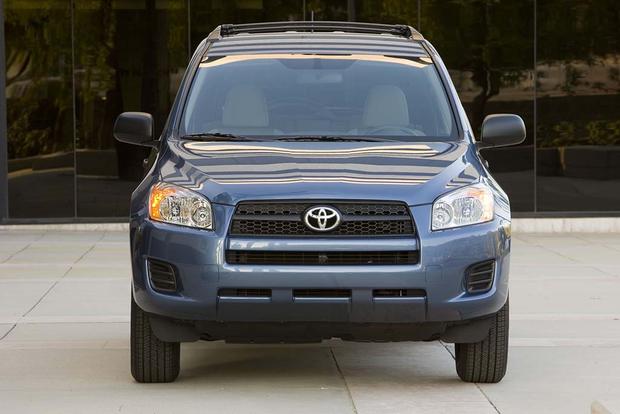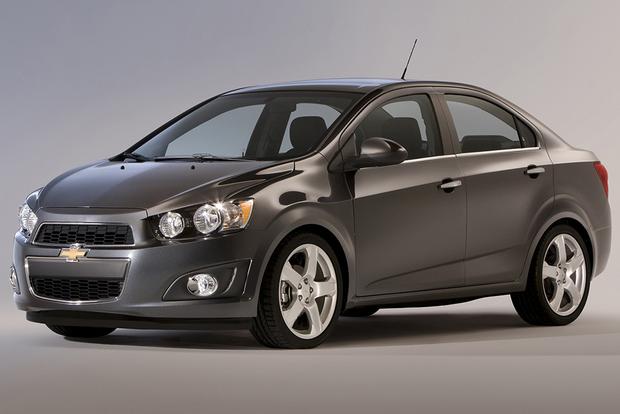 Tax season is here again -- and if you're like many Americans, you'll be using this year's refund to do something car-related, whether it's fixing your current car, paying it off or buying a new one. In fact, more than a quarter of Americans say this year's tax refund will go to some sort of automotive-related expense.
Given that the average refund is around $3,000, we decided to offer a few used-car suggestions for drivers interested in using their refund to buy a vehicle. While you can't buy any of the cars on our list for $3,000, your refund will represent an excellent down payment on all of the vehicles we've listed, as each one is easy to find for around $13,000 or less. That means you'll only have to finance around $10,000, which will result in an affordable monthly payment -- and at the same time, you'll get a newer, nicer, more reliable car than you would if you financed the same amount with no refund to use as a down payment.
Of course, some shoppers might be concerned about buying the vehicles we've featured, as we haven't included any new models on our list. Aren't used cars prone to breaking down? If you're worried, there's good news: Many of the cars on our list are available with a manufacturer-backed certified pre-owned (CPO) warranty, which is usually offered for vehicles up to 6 years old. If you get a CPO version of a car we've mentioned, you won't just get a good deal -- you'll also get some excellent peace of mind.
2012-2015 Chevrolet Sonic
Available since 2012, the Chevrolet Sonic is a subcompact car that's offered in sedan or hatchback flavors. We recommend skipping the base-level Sonic LS and opting for an LT, LTZ or RS with the car's optional 1.4-liter turbocharged 4-cylinder engine -- a zippy powertrain that manages to return nearly 30 miles per gallon in the city and 40 mpg on the highway. If you opt for the LTZ, you'll even get heated seats with leatherette upholstery and a center touchscreen with Chevy's useful MyLink infotainment system. More importantly, your $3,000 tax refund will go a long way toward getting a Sonic: There are currently around 3,900 different examples on Autotrader for $13,000 or less.
Find a Chevrolet Sonic for sale
2010-2012 Ford Fusion
The 2010-2012 Ford Fusion is an excellent midsize sedan that touts sharp handling and a wide variety of available variants to choose from -- from a fuel-efficient hybrid version to an entry-level 4-cylinder. It also offers two different V6s, one of which touts a muscular 263 horsepower. With more than 6,900 different examples available on Autotrader for $13,000 or less, you should have no trouble finding a 2010-2012 Fusion that fits your budget -- even if you want high-end amenities such as a navigation system, a 12-speaker Sony sound system, heated seats and leather upholstery, all of which are available.
2005-2010 Honda Odyssey
Are you looking for a budget-friendly minivan? Your $3,000 refund will make an excellent down payment on a 2005-2010 Honda Odyssey -- a popular minivan that's easy to find on Autotrader, as there are more than 2,100 examples currently listed for $13,000 or less. Offering eight seats, ample V6 power and luxury options such as a navigation system, leather upholstery, a power lift gate and a rear-seat DVD player, the Odyssey is a great pick for families -- and it's even better when you factor in legendary Honda durability.
2006-2011 Hyundai Azera
If you haven't heard of the Hyundai Azera, then you're missing out on one of today's best full-size sedans -- a smooth, stylish model that offers a lot of amenities at a reasonable price. Just how reasonable? There are more than 350 different 2006-2011 Azera models currently listed on Autotrader for $13,000 or less -- and if you pick an upscale Limited model, you'll find leather upholstery with heated front seats, alloy wheels, dual-zone automatic climate control and, in some models, power adjustable pedals and rain-sensing wipers. You'll also get a smooth, supple ride and a large, comfortable back seat.
2010-2014 Kia Soul
The Kia Soul is one of our favorite compact hatchbacks, touting a 5-door body style and more of a unique, standout design than the vast majority of its rivals. Its tall roof and unusual shape also benefit the Soul because they allow for excellent cargo capacity. If you're interested in a Soul, they're easy to find within our budget, as there are more than 3,500 examples currently listed on Autotrader for less than $13,000 -- but we especially recommend choosing a 2012 or later model, as they include revised styling and a host of new technology features. Choose a Soul + or ! (those are trim levels), and you'll also get a peppy yet efficient 164-hp 2.0-liter 4-cylinder, which touts up to 24 mpg city/29 mpg hwy.
2007-2012 Mazda CX-9
Although there aren't many modern 3-row midsize SUVs available within our $13,000 budget, the 2007-2012 Mazda CX-9 is one option for drivers who need a capable family hauler on a budget. Touting a 273-hp 3.7-liter V6 and surprisingly roomy 3-row seating, the CX-9 is stylish and well equipped -- especially if you choose a Grand Touring model, which offers 20-inch alloy wheels, a blind spot monitoring system (even back in 2007!), xenon headlights, keyless access with a push-button starter, automatic wipers and leather upholstery with heated front seats. If you're interested, there are currently nearly 300 different CX-9 examples listed on Autotrader within our budget.
2003-2008 Nissan 350Z
If you're looking to put your refund toward a budget-friendly sports car, you should look no further than the 2-seater Nissan 350Z. Offered in coupe or convertible variants, there are currently more than 800 different 350Z models available on Autotrader for $13,000 or less. Renowned for its reliable powertrain (especially compared to rival European sports cars), the 350Z offers around 300 hp and excellent performance for the money, along with sharp handling and standard rear-wheel drive. And the Z offers amenities such as a Bose sound system, leather upholstery, Bluetooth and heated seats.
2005-2012 Nissan Frontier
It isn't always easy to find a good, reliable and dependable pickup for under $13,000, but the 2005-2012 Nissan Frontier checks all of these boxes. While it doesn't offer the hauling capacity or pulling power of a full-size pickup, the Frontier offers more truck than most shoppers will ever need, thanks to a 260-hp V6 and a 6,500-lb towing capacity. The Frontier also offers several different body styles, bed and cab configurations, and even a 4-cylinder engine -- all of which should be easy to find for $13,000 or less, as there are currently more than 600 different 2005-2012 Frontier examples on Autotrader for that price.
Find a Nissan Frontier for sale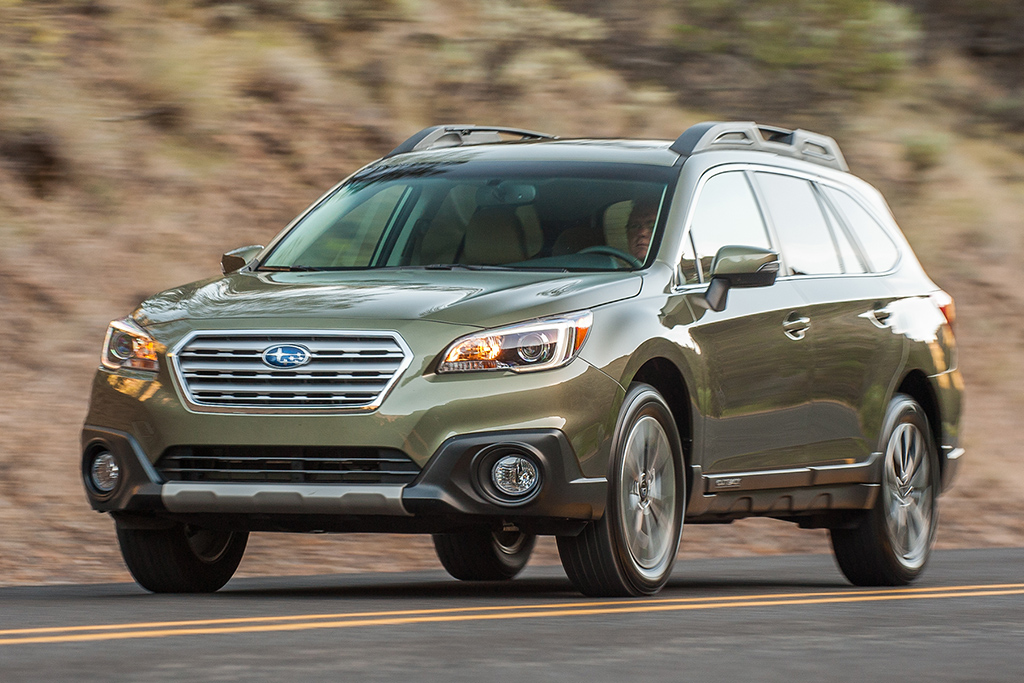 2010-2015 Subaru Outback
The Subaru Outback is a popular all-wheel-drive station wagon that serves as an excellent alternative to 5-passenger SUV models such as the Ford Edge, Toyota RAV4, Honda CR-V and Nissan Murano. Mating SUVlike styling with a fuel-efficient 4-cylinder engine and a carlike driving experience, the Outback offers everything that many drivers are looking for. If you're interested, there are around 150 different 2010-2015 models listed for sale on Autotrader for around $13,000 or less -- though shoppers looking for more selection may want to consider the previous-generation model, sold from 2005 to 2009, which touts many of the same benefits for less money.
Find a Subaru Outback for sale
2006-2012 Toyota RAV4
There's a lot to like about the 2006-2012 Toyota RAV4. For one, it offers room for the whole family despite its smaller size, as the SUV is available with 3-row seating -- a rarity among compact SUVs. It's also offered with a choice between a fuel-efficient 2.4-liter 4-cylinder powerplant and a muscular 270-hp 3.5-liter V6, which remains one of the most powerful engines ever installed in a compact SUV. And you can get a wide range of features, from a base model with only sparse equipment to a high-end Limited version with dual-zone automatic climate control, a 6-disc CD changer, leather upholstery, heated front seats and more. Best of all, any 2006-2012 RAV4 you like should be easy to find within our $13,000 budget, as there are currently more than 1,600 examples listed on Autotrader in that price range.