When you see the latest crop of presidential candidates, you're probably thinking about their policies, stances on the issues, personalities and experience. We're thinking about their cars.
Whenever the media is abuzz with the latest controversial remark by Donald Trump, we're thinking about what he's driving. When Bernie Sanders pulled off his surprise surge in Iowa, we wondered what was in his driveway back home in Vermont.
So we've decided to wonder no more. We've assigned each presidential candidate a car based on what we think he or she would be driving according to their personalities. And although we suspect the presidential candidates don't actually own these cars, we think these are the models in which they'd feel the most comfortable.
Donald Trump: 2016 Cadillac Escalade
It's big. It's bold. It's brash. It's in your face. The Cadillac Escalade is essentially Donald Trump in automotive form, with high-class luxury on the inside — just like one of his famed Trump Tower buildings — and conspicuous, attention-grabbing styling on the outside. Although we suspect The Donald doesn't actually drive himself, we think he'd drive an Escalade if he did. Find a Cadillac Escalade for sale
Marco Rubio: 2016 Chevrolet Sonic
We think Florida Senator Marco Rubio would drive a Chevy Sonic because his personality traits align so perfectly with the subcompact Chevy. Like Rubio, it isn't extravagant or showy — it's a rather diminutive vehicle. The Sonic is also a handsome little car — or at least, it seems to be compared to its rivals. Like Rubio, it's also the safe choice, as it's an established car from an established brand, rather than a daring new vehicle from a car company you've never sampled before. Find a Chevrolet Sonic for sale
Ted Cruz: 2016 BMW 5 Series
According to virtually anyone who knows Ted Cruz, the Texas senator is cunning, clever and skilled at reading people and their motives. His car, then, is a BMW 5 Series: a sporty luxury sedan that always seems to be driven by people who are trying to get to the front of the pack. Of course, it's more likely that Cruz is driving an American car or pickup truck to line up with his constituents, but we think he'd be right at home in a 5 Series. Find a BMW 5 Series for sale
John Kasich: 2010 Ford F-150
It only seems fitting that the most experienced candidate would also drive the most storied, traditionally American vehicle: a Ford F-150. And not a brand-new F-150, as Governor Kasich's heartland demeanor seems more suited to a truck that's a few years old, with a few miles on the odometer and a few scratches on the paint. We also suspect Governor Kasich's F-150 wouldn't be loaded to the gills but would rather include only the basics: a column shifter, cloth seats and a familiar CD — or maybe cassette tape? — in the stereo. Find a Ford F-150 for sale
Bernie Sanders: 1989 Volvo 240
This one's easy: We think Bernie Sanders would fit perfectly behind the wheel of a 1989 Volvo 240. And not just any 240, but a practical station wagon model that he bought new back in 1989 and has served him faithfully ever since. Of course, it would wear some battle scars from long-term exposure to challenging Vermont winters. But we suspect Bernie, who has repeatedly insisted that he doesn't enjoy luxury items, wouldn't mind one bit. Find a Volvo 240 for sale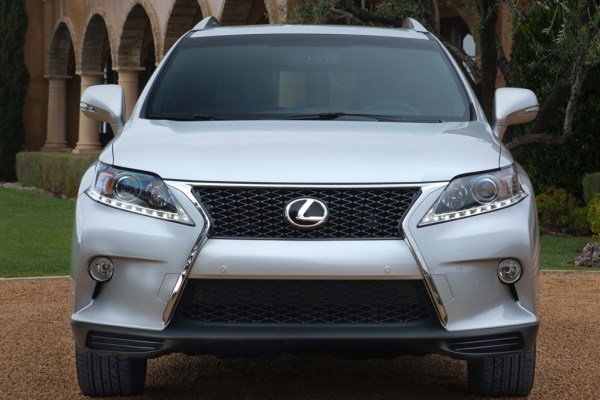 Hillary Clinton: 2013 Lexus RX 450h
We think Hillary Clinton's car of choice would be the same one driven by just about every other doting grandmother in Hillary's tiny, upscale town of Chappaqua, New York: a 2013 Lexus RX 450h. Yes, we've all seen Hillary making her way across the country in a big black Chevy Express campaign van. But we think that when she's behind the wheel heading into town for a quick errand, she'd rather be driving the more comfortable, more practical Lexus — especially considering its environmentally friendly hybrid powertrain and the fact that it has more than enough room for her whole family, including her granddaughter, Charlotte. Find a Lexus RX for sale