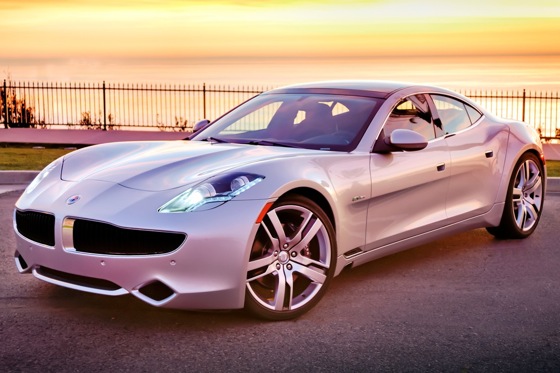 With Thanksgiving fast approaching, we think it's time to give a well-deserved shout out to all the domestic cars that make us proud to be Americans. While the economic meltdown of 2008 is still a fresh memory, the Big Three have collectively risen from the ashes, offering some of their strongest product lineups ever. What's more, a couple of homegrown high-tech upstarts have joined the fray as well. To express our appreciation, we came up with a selection of American vehicles that truly stand out from the pack. These rides prove that buying American isn't just about being patriotic these days - it's also about being a smart, forward-thinking consumer.
The four-door, four-seat Volt hatchback has generated so much hype and confusion that it's easy to lose sight of its revolutionary core mission: to provide all the benefits of electric propulsion in a car that won't leave you stranded. As the world's first mass-market plug-in hybrid, the Volt pairs a 40-mile electric-only driving range with a gas-engine backup generator that will happily take you across the country on good old dino juice. Plug it in if you want; gas it up if you don't. It's an electric car without the compromises. It's also a statement to the world that the reinvented General Motors is once again an engineering force to be reckoned with.
Product-wise, Chrysler was almost certainly dead last among the Big Three when the economic crisis hit. That's not surprising, as the company was already enduring a prolonged crisis of its own, dating back to the Daimler-Benz merger and continuing through the ill-fated Cerberus acquisition of 2007. But man, what a difference a few years have made. Thanks to a benevolent new corporate overlord in Fiat, not to mention a healthy injection of taxpayer money (which has since been repaid), Chrysler's products are flourishing, and there's no better example than the 300/Charger twins. These big cruisers were slated to receive just a modest refresh for 2011, but a major overhaul ended up taking place beneath their subtly tweaked skins. Interior quality has shot up to class-leading status, and the 300 comes standard with Chrysler's outstanding 8.4-inch touchscreen interface. Also, the new base 3.6-liter V6 is fully competitive, and it can now be paired with the same eight-speed automatic transmission used in some high-end Audi products. We'll be fresh out of things to criticize once Chrysler ditches the clumsy five-speed automatic that besmirches the otherwise awesome 5.7-liter and 6.4-liter "Hemi" V8s.
Dodge Ram 1500 (Ram 1500)
The current full-size Ram pickup is basically the only thing Chrysler did right leading up to the economic crash. With its other products languishing, the company dug deep and came out with a game-changing new Ram for 2009. Even today, no other big truck can match the Ram's remarkably smooth ride, which is a byproduct of its coil-spring rear suspension-a daring departure from the leaf-spring norm. The Ram's exceptionally quiet, too. You could do your daily commute in this beast without issue (well, if you knew there was a gargantuan parking spot awaiting your arrival). Yet the Ram is still up to practically any reasonable towing or hauling task you could imagine. There's also the fact that Dodge makes it very affordable to get into a Ram with the excellent 390-horsepower, 5.7-liter V8. Perhaps no vehicle type is as unapologetically American as the full-size truck, and the Ram remains king of the hill. (Honorable mention to Ford, by the way, for reinventing the F-150 recently with a completely new roster of engines.)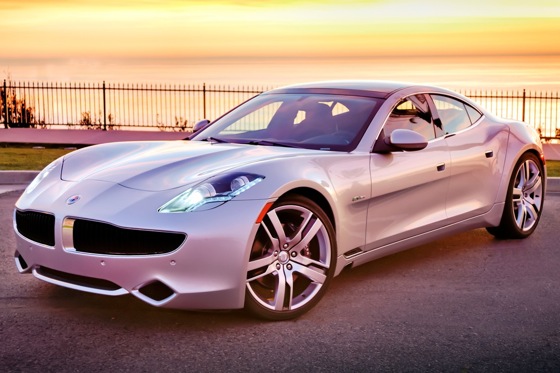 Its founder may be Dutch, but Fisker Automotive is actually headquartered in Anaheim, California, so we get to claim the gorgeous four-door, $100,000 Karma sedan as our own. Employing the same basic mechanical approach as the Volt except with rear-wheel drive, the Karma takes the plug-in gas/electric hybrid concept and cranks it to 11-so much so that its 402 combined horsepower isn't even the most impressive part. For that, check the torque column, which reads 959 pound-feet. Consider that autodom's perennial torque all-star is Mercedes' exclusive twin-turbo V12, which tops out at a paltry 738 lb-ft. In other words, the Karma is country strong. Yet, like the Volt, it will happy hum around town on pure electric power if you keep the battery pack charged up. Anyway, we're still stuck on that sheetmetal. Yeow! A real American beauty.
The original Focus showed great promise when it debuted back in Y2K, but Ford left it dying on the vine for 11 long years while the competition caught up and cruised by. The main issue toward the end was that Ford's European division offered a superior version of the Focus, yet Ford decided to stick stateside customers with a dumbed-down variant. Happily, the playing field has been leveled for 2012, as Ford has committed to selling essentially the same European-inspired Focus in all global markets And what an excellent little car this new Focus is, delivering ample style, technology, and fuel economy along with a healthy dose of driving fun, all in a package that's still pretty affordable. The interior is top-notch, too, imparting a sense of quality rarely found under $20,000. No doubt about it, the Focus is one of the best small cars you can buy.
If you follow the world of cars, you're probably sick and tired of hearing about Tesla's upcoming four-door model, the Model S, which has been "upcoming" for what seems like a decade thanks to numerous delays and funding issues. But while we tap our feet impatiently on that front, let's not lose sight of the Silicon Valley startup's first car, the Tesla Roadster, which remains one of the most significant automotive developments in recent memory. Before the Roadster, electric cars weren't very aspirational, and they certainly weren't any fun. But by stuffing an enormous lump of batteries and propulsion hardware into the back of a reskinned Lotus Elise, Tesla created the unthinkable-an electric car that teenage boys lusted after. Boasting a zero-to-60mph time in the neighborhood of 4 seconds, the Roadster singlehandedly proves that driving excitement can survive the death of the internal combustion engine.
With products like these on offer before the economy has even stumbled back to its feet, the future is looking bright for American automakers. Given where they were a scant few years ago, that's certainly something to be thankful for.