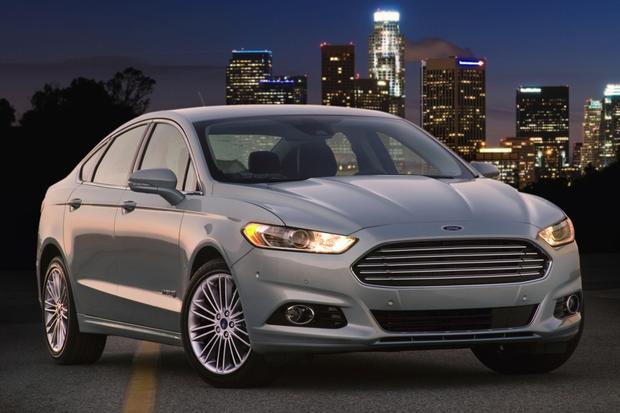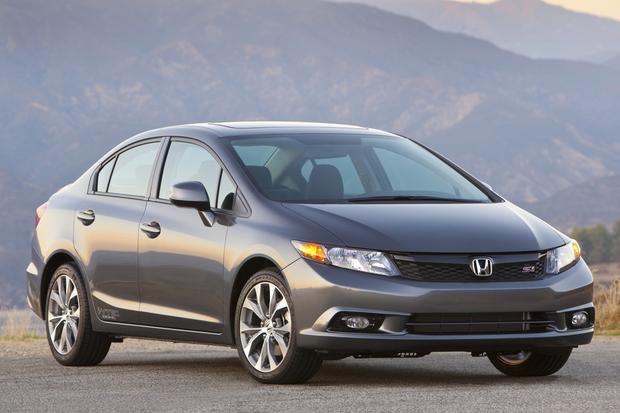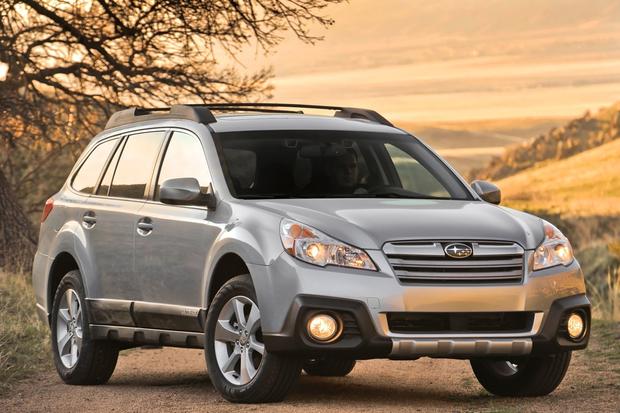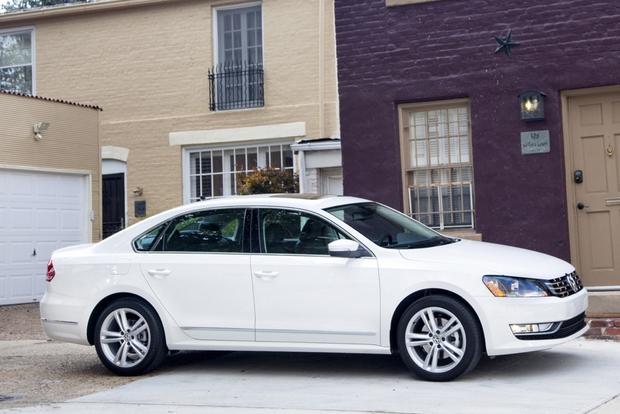 If you're interested in a new car, December is a great time to buy. With winter weather beginning to arrive, most shoppers are concentrating on SUVs. But that's good news for shoppers who don't need the bulk of an SUV, as many great car deals are available. We've rounded up our favorites to help savvy shoppers find a good deal this month.
Ford Fusion
Ford is already touting cash back deals of up to $1,000 off its new 2013 Fusion sedan. While that's not a huge offer, it's an impressive figure considering the just-released sedan is in short supply at dealers. It's also highly popular in the automotive press. While the same deal doesn't apply to the Fusion Hybrid, Ford says that model is available with up to $500 cash back. Both can also be had with interest rates starting at 2.9 percent for up to 36 months. That may not be zero percent, but it, too, is a good deal on a brand new car.
Honda Civic
Honda's 2012 Civic compact is offered with a wide variety of deals in December. Lease shoppers can get a base-level Civic LX for 36 months at $149 per month after $1,999 at lease signing. For those who would prefer to put nothing down, Honda is also offering a 35-month, zero-down lease on the Civic LX with payments from $200. Those looking to finance a 2012 Civic can get interest rates as low as 0.9 percent for up to 60 months on all versions of the car. That includes the sporty Civic Si, which boasts 201 horsepower and a slick six-speed manual.
Subaru Outback
Subaru's all-wheel drive Outback wagon is a great compromise for drivers who want year-round capability without SUV sizing. In December, both 2012 and 2013 Outback models are available with interest rates as low as 0.9 percent for up to 36 months. Lease shoppers can also get a good deal on the station wagon, with a 42-month term starting at just $267 per month after $1,967 at lease signing. Drivers who would prefer a sedan will get a better deal on a Legacy, as Subaru is offering zero percent interest on that model. The Legacy is also available with lease rates starting from just $199 per month.
Find the Subaru Outback for sale
Volkswagen Passat
Car shoppers interested in a midsize sedan will find several great deals this month on the Volkswagen Passat. For lease shoppers, VW is offering a 42-month lease for just $239 per month with nothing due at signing. While that figure only applies to the base-level 2013 Passat S, it's a good rate for a midsize sedan. Buyers interested in financing a Passat can get rates as low as zero percent for up to 66 months. That deal also applies to the compact Jetta sedan and Golf hatchback for drivers interested in a smaller vehicle.
Find the Volkswagen Passat for sale
What it means to you: If you're looking for a new car this winter, consider buying it before the year's end to take advantage of some of the best car deals.