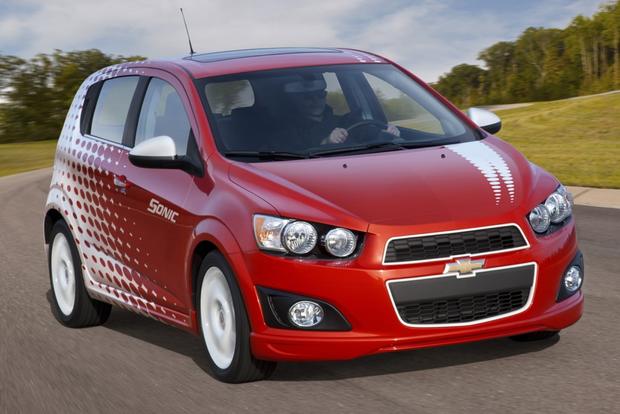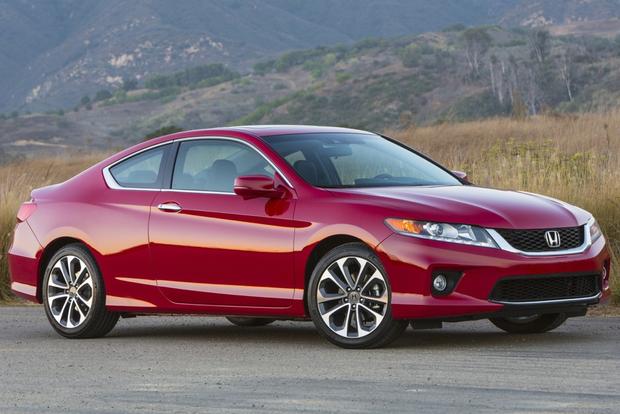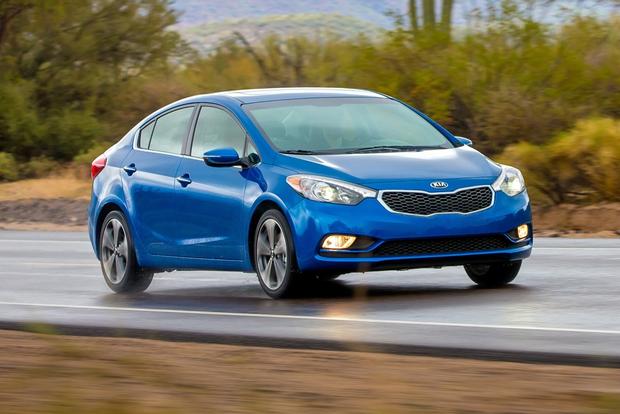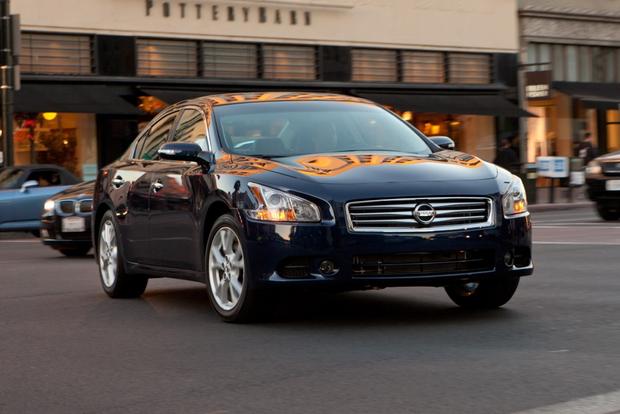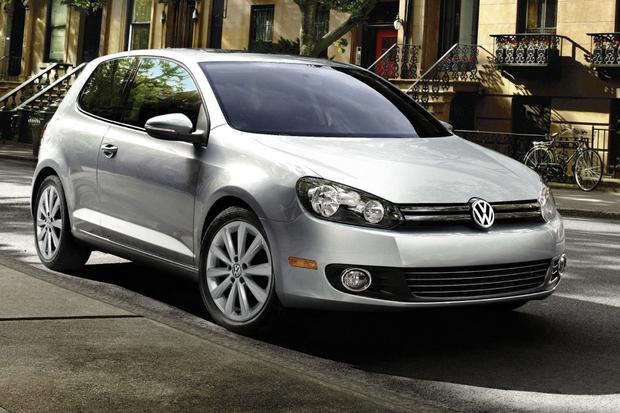 Shoppers interested in buying a new car this month have come to the right place. We've scoured each automaker's February incentives and special offers. And we've listed some of the best car deals below on some of our favorite models. That way, shoppers can be armed with the best information available as they head out in search of a new car.
Chevrolet Sonic
Shoppers who can find leftover 2012 Chevrolet Sonic inventory at dealers are in luck. That's because Chevrolet is offering great deals on all 2012 models in February. For cash buyers, that means up to $500 back -- an offer that could be added on top of the negotiated price. Shoppers looking to finance this small car also get a great deal, with Chevrolet offering zero percent interest for up to 60 months -- a major break from the 3.9 percent interest rate available on the highly similar 2013 model. Check out AutoTrader.com to find a new 2012 Sonic, as there are more than 2,000 still on dealer lots nationwide.
Find a Chevrolet Sonic for sale

Honda Accord
The all-new 2013 Honda Accord is available in February with two alluring lease deals, both of which apply to the base-level Accord LX. The first offers a 36-month term with payments starting at just $249 after $2,299 down. That's a great deal for a car with a fresh redesign. Shoppers who would rather put nothing down at signing are also in luck. That's because Honda is also offering a 36-month lease deal on the Accord with monthly payments starting at just $300.

Kia Forte
Several deals are available this month on the compact Kia Forte. Lease shoppers can snag a 39-month term on the 2013 Forte sedan for just $169 per month after $1,999 at signing. Roughly the same deal is available on the sporty Forte Koup, though the Koup's monthly payment starts $10 higher. Kia is also offering interest rates as low as 1.9 percent to qualified buyers on all Forte variants, including the 5-door hatchback. Lastly, shoppers paying in full can get up to $1,000 cash back on any new Forte model.
Nissan Maxima
Three deals are available this month on Nissan's sporty Maxima sedan. For lease shoppers, Nissan is offering a 39-month term with payments starting at $309. The only catch: a $2,999 down payment. Those looking to pay cash for the Maxima also find a good deal this February, as Nissan is offering up to $3,500 in cash back. And finance customers can take advantage of low interest rates from zero percent for 36 months to 0.9 percent for up to 60 months. Best of all, both low interest deals include $500 in cash back to sweeten the deal.
Volkswagen Golf
Shoppers interested in a hatchback can get a great deal on the compact Volkswagen Golf this month. The best deals are on remaining 2012 models, which are virtually identical to 2013 models. On the 2012 Golf, Volkswagen is offering zero percent interest to qualified shoppers for a whopping 66 months. VW is also offering a deal for those who want the latest model, touting 2.9 percent interest for 66 months. There is also a good deal for lease shoppers in February, as the 2013 Golf starts at $209 per month for 36 months after $1,999 down.
Find a Volkswagen Golf for sale
What it means to you: If you're interested in buying a new car this month, our list includes some of today's best car deals.