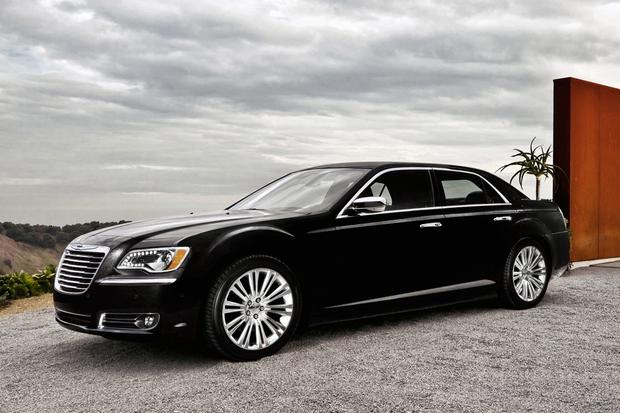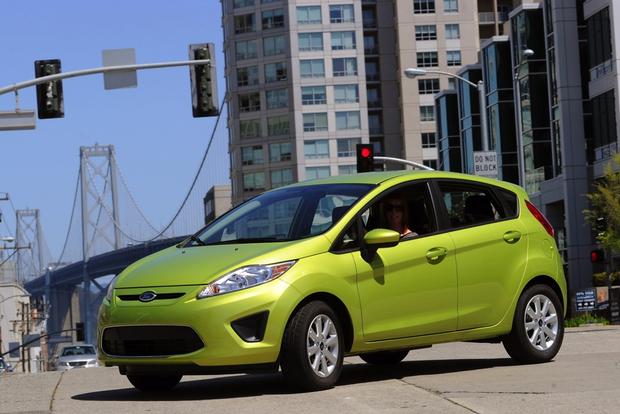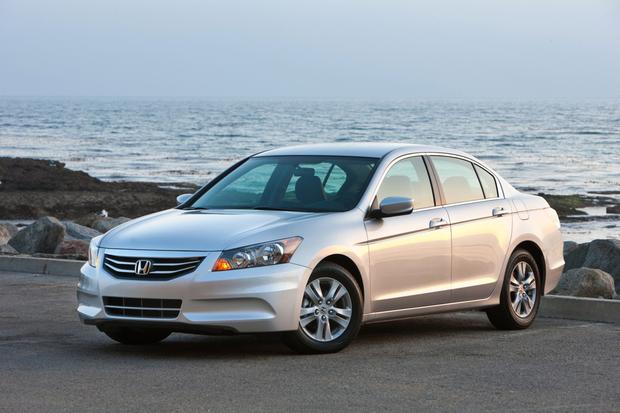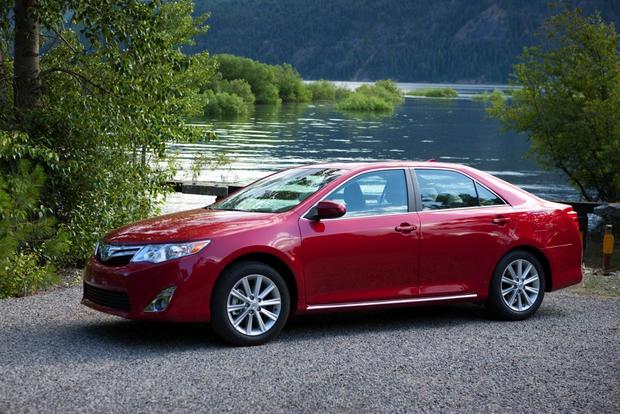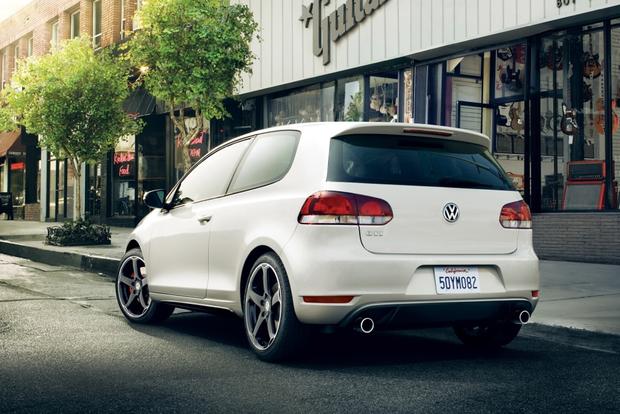 As the model year continues to wind down, a growing number of automakers are increasing incentives on inventory in dealer stock. We've rounded up some of the top car deals available in September for shoppers who don't need the passenger room of a minivan, the cargo space of an SUV, or the towing capacity of a pickup.
Chrysler 300
Several generous incentives are available on Chrysler's muscular 300 sedan in September. For buyers interested in financing a 2012 300, Chrysler is advertising zero percent interest for up to 60 months, a good deal on a recently refreshed model. Shoppers looking to lease a 300 will also get a good deal this month, as Chrysler is offering a 39-month lease on its base-level 300 for just $315 per month with $2,999 down. But buyers interested in paying cash for a 300 get arguably the best deal thanks to a generous offer of $4,000 back that applies to all V8s or $3,000 back for all leftover 2012 V6-powered Chrysler 300 models.
Ford Fiesta
Although the subcompact Ford Fiesta is already priced reasonably, shoppers interested in an even better deal can get one in September thanks to incentives from Ford. According to the automaker, qualified shoppers interested in financing a 5-door 2012 Fiesta can get zero percent interest for up to 60 months plus up to $500 cash back. For buyers paying in full, Ford is upping its cash-back offer to $1,000, a good deal for a car that starts around $15,000 including destination. And while there aren't any lease deals on the 5-door Fiesta, Ford says shoppers interested in leasing a 4-door Fiesta sedan can do so with $1,758 due at signing and a monthly payment of just $189 for 24 months.
Honda Accord
With a new Accord on the way, Honda is increasing incentives on 2012 models to clear out remaining inventory. In September, that means several great deals for shoppers interested in financing or leasing. For qualified buyers looking to finance a 2012 Accord, Honda is offering interest rates as low as 0.9 percent for up to 60 months, or 1.9 percent for up to 72 months. Lease customers also get a great deal, with monthly payments starting at $199 for a base-level Accord LX sedan after $1,999 at signing, or just $20 per month more for an upscale Accord EX. Honda is also touting several zero-down lease deals, advertising 36-month terms with payments starting at just $250 per month.
Toyota Camry
Toyota's recently redesigned Camry is available with several incentives this month as the automaker prepares for the 2013 model year. While Toyota is offering an attractive 24-month lease with $1,999 down and $189 due at signing, the best deal is for shoppers interested in financing the midsize sedan. That's because the Camry is available to qualified buyers with interest rates as low as zero percent for up to 36 months, or 0.9 percent for up to 60 months--a rare deal on a brand new model like the 2012 Camry.
Volkswagen GTI
Volkswagen's sporty GTI hatchback is available with several special offers in September. According to the automaker, lease customers interested in a 2012 GTI can get payments of just $279 per month for 36 months after $1,999 at signing, an offer that jumps to $299 per month for the 2013 GTI. Volkswagen is also offering the 2012 GTI with low interest rates to qualified customers, boasting zero percent interest for up to 60 months on all remaining 2012 GTI models through the end of September. Like the GTI but don't need the speed? Base-level Golf hatchbacks are also available with zero percent interest for up to 60 months in September, or lease rates starting at just $199 per month for a 3-door model.
Find a Volkswagen GTI for sale
What it means to you: Most automakers are offering car deals this month to help clear out inventory before 2013 models arrive.