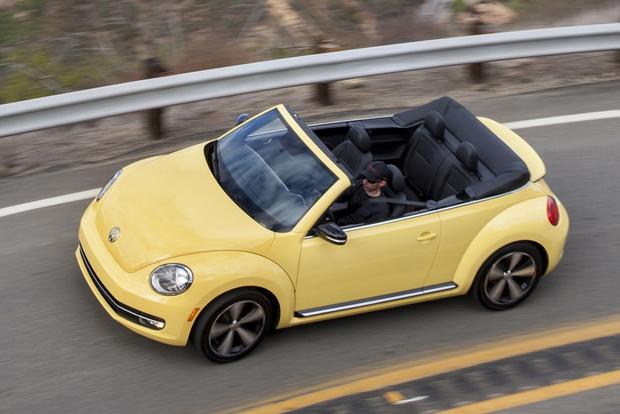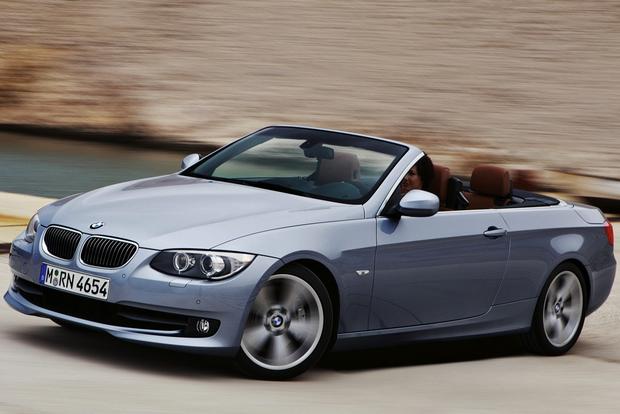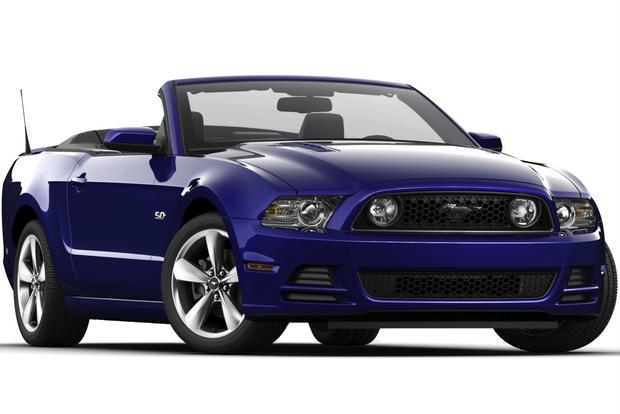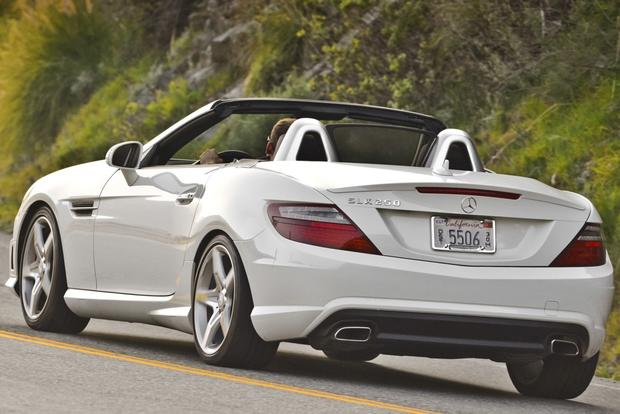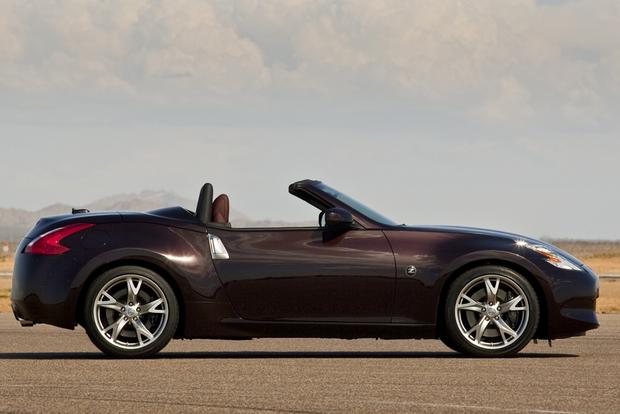 As summer winds down, demand for convertibles usually dries up. That means automakers usually increase convertible deals and incentives to keep sales going. We've listed the best August deals for shoppers looking to take advantage of these increased offers and incentives.
BMW 3 Series
The BMW 3 Series is a luxury 4-seater offered with an available folding hardtop. With the new 4 Series on its way, BMW is starting to offer increasingly enticing deals on the outgoing 2013 3 Series. In August, that includes 2.99-percent interest for up to 36 months on all 328i, 335i and 335is models. It also includes a 36-month lease deal starting at $429 per month for the 328i convertible. The only catch: That deal requires more than $4,100 down at lease signing. For shoppers who don't mind the initial down payment, it's definitely worth considering.
Ford Mustang
The Ford Mustang is a rear-wheel-drive, 4-seat sports car with coupe or available soft-top convertible body styles. In August, it's offered with some of the best deals of any convertible. For qualified shoppers interested in financing, that means 0-percent interest for up to 60 months or 1.9 percent for 72 months plus up to $1,000 cash back on all 2013 models. For those looking to pay in full, Ford is offering a whopping $3,000 cash back -- a deal that's also available on all 2013 models, including the V6. Ford even has a few offers available on the 2014 Mustang, including 0.9 percent for 36 months and up to $2,000 cash back.
Mercedes SLK
The 2013 Mercedes SLK is a luxurious 2-seat roadster with a sporty flair. In August, it's available with two impressive lease deals: one for the base-level SLK250, and the other for the more powerful SLK350. Of course, the SLK250 is less expensive, with payments starting from $499 per month after $4,459 down at lease signing. Stepping up to the V6-powered SLK350 doesn't require much more down up-front -- less than $300 above the SLK250. But its monthly payments are around $120 more. That's the price of 300 horsepower and a sports-car, 0-to-60-mph time of around 5.5 seconds.
Nissan 370Z
The sporty Nissan 370Z is a rear-wheel-drive, 2-seat performance car. Through the end of August, shoppers interested in a 2013 370Z can get two strong incentives. For those looking to lease, Nissan is offering a 39-month term with payments from $449 per month after $2,999 down at lease signing. But there's an even better offer available this month for qualified drivers looking to finance the 370Z: 0-percent interest for a whopping 60 months. That offer also carries over to the coupe, for those interested in a more exciting driving experience.
Volkswagen Beetle
The retro-themed Volkswagen Beetle is a 2-door, 4-seater that's offered as a hatchback or soft-top convertible. Shoppers interested in a Beetle Convertible can take advantage of a good finance deal available this month on all Volkswagen models. That deal offers interest rates as low as 1.99 percent for up to 48 months -- and it's valid not only in August, but all of September as well.
Find a Volkswagen Beetle for sale
What it means to you: It's not too late to buy a drop-top -- especially considering the great convertible deals available this month on many top models.