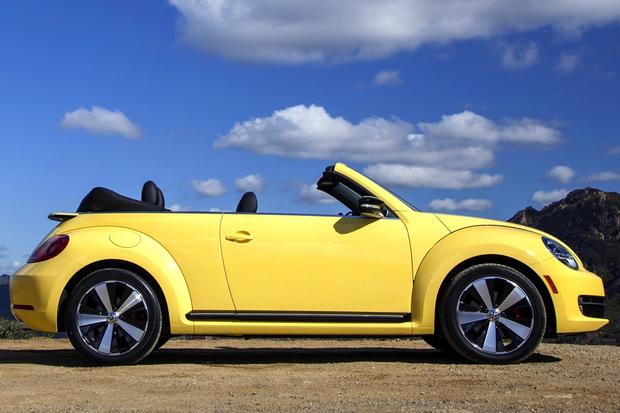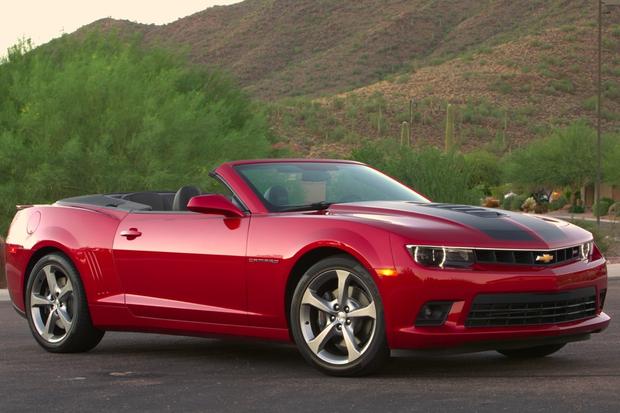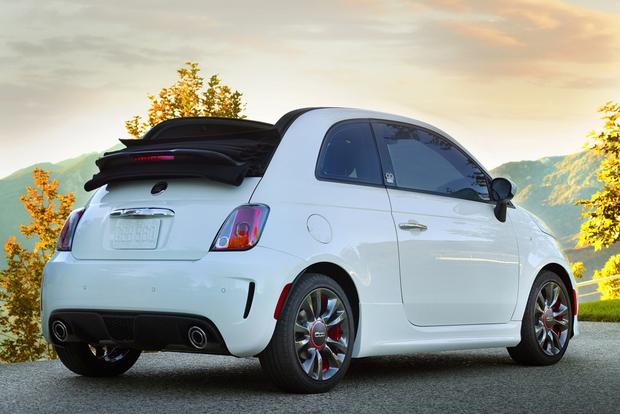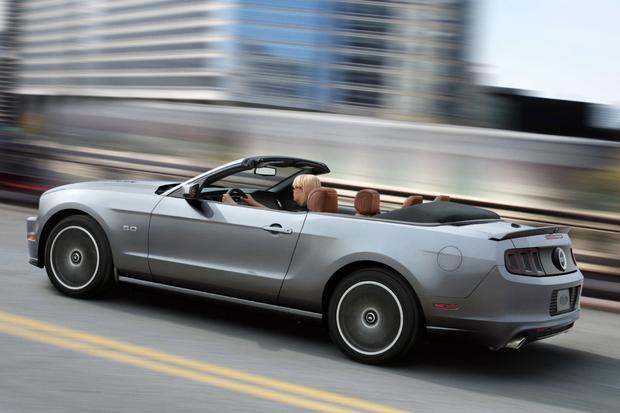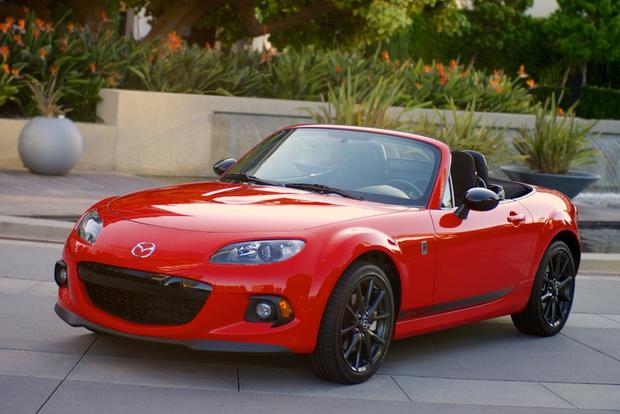 As we finally leave behind winter, our list of convertible deals is more relevant than ever. That's because we've rounded up the top incentives and special offers on several of our favorite new droptops, proving that you can enjoy some top-down driving for less money than you might think.
Chevrolet Camaro
The Chevrolet Camaro is a rear-drive, retro-themed muscle car with available V8 power and seating for four. In March, the Camaro boasts incentives for shoppers looking to finance or pay with cash for a new Camaro convertible. For drivers looking to finance, Chevrolet has two deals available: a 72-month term with interest rates from 3.9 percent on the 2014 model, or 0 percent interest for 60 months on a 2013 Camaro. Cash buyers, meanwhile, can choose from two incentives: $500 back on the 2014 Camaro convertible or $2,000 back on a 2013 model.
FIAT 500c
The FIAT 500c is the convertible version of FIAT's popular subcompact 500. While it isn't a true convertible, since the top merely slides back instead of coming entirely off, the 500 still offers warm-weather thrills that most cars can't match. In March, the 2014 500 is offered with three excellent deals. For cash buyers, that means up to $1,500 cash back. For qualified shoppers looking to finance, think 0 percent interest for up to 36 months. And for drivers looking to lease, FIAT is offering a $339 monthly payment for 36 months on the 500c POP -- a deal that requires just $1,499 down at lease signing.
Ford Mustang
The Ford Mustang is a 2-door 4-seater available as a coupe or convertible. In March, shoppers interested in a 2014 Mustang convertible can get an excellent deal on the sporty ragtop whether they're looking to finance or pay with cash. For drivers looking to finance, Ford is touting interest rates from 0 percent for 48 months or 0.9 percent for 60 months. For shoppers who would rather pay with cash, Ford is offering up to $3,000 back on all 2014 Mustang models, whether coupe or convertible. Unfortunately, the Mustang isn't available this month with any special lease deals.
Mazda MX-5 Miata
The Mazda MX-5 Miata remains an excellent 2-seat sports car with a standard convertible top and rear-wheel drive. In March, Mazda has two incentives available on the 2014 MX-5 Miata -- both of which are lease deals. The best offer is for shoppers looking to lease an MX-5 Sport, which is available for 36 months with payments from $229 per month after $2,999 down at lease signing. For drivers who would rather get a better-equipped MX-5 Miata PRHT, which includes a power retractable hardtop, Mazda is offering a 36-month term with payments from $309 after $2,989 down at lease signing.
Find a Mazda MX-5 Miata for sale
Volkswagen Beetle Convertible
The Volkswagen Beetle Convertible combines the endearing looks of the typical Beetle with a power convertible top that lets you enjoy the warm weather and the feeling of wind in your hair. Through the end of March, leftover 2013 Beetle Convertible models are also a great deal thanks to a financing incentive from Volkswagen. Qualified shoppers looking to finance can take advantage of the offer, which touts 0 percent interest for up to 60 months on all Beetle Convertible models.