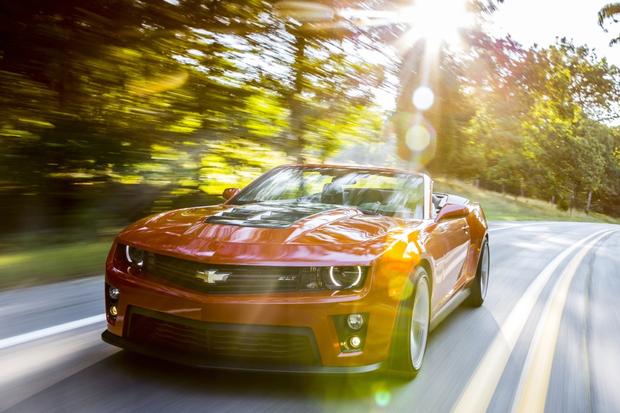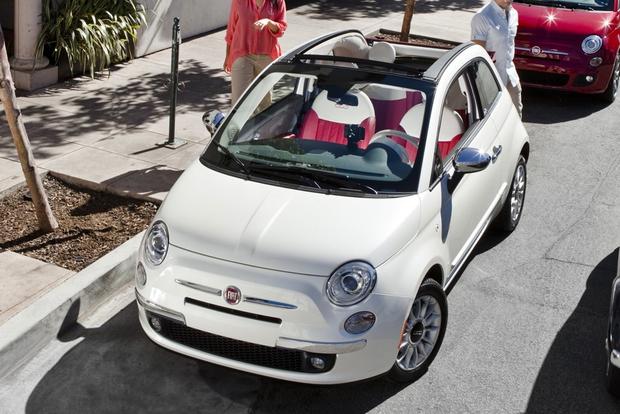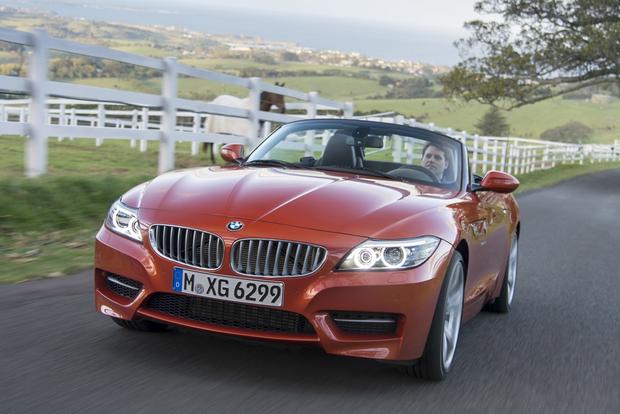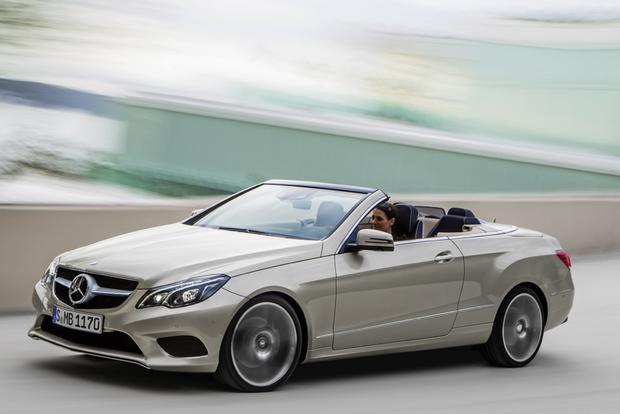 As the weather warms up, a new convertible seems more appealing than ever. Knowing that, we've listed manufacturer incentives and special offers available this month on our favorite convertibles. Armed with our list of convertible deals, shoppers should be able to get a new model at a good price in May.
BMW Z4
The rear-wheel-drive BMW Z4 is a sporty, soft-top roadster with two seats. In May, shoppers interested in a Z4 can get both lease deals and finance incentives. For those looking to finance, BMW is offering the Z4 with interest rates as low as 3.05 percent for up to 36 months. Drivers looking to lease get a better deal, as BMW is offering the base-level Z4 sDrive28i for 36 months for just $419 per month. While that offer requires $3,644 down at signing, it also boasts an additional $750 in loyalty cash for returning BMW customers.
Chevrolet Camaro
The retro-themed Chevrolet Camaro is a rear-wheel-drive sports car available as a coupe or soft-top convertible. In May, there are two good incentives on the Camaro Convertible. For buyers paying in full, Chevrolet is offering a cash-back deal of up to $1,000. And for qualified shoppers looking to finance the Camaro, Chevrolet is offering zero percent interest for up to 36 months. Unfortunately, the brand's only manufacturer lease incentives apply to the Camaro Coupe. But we think a shopper with good credit should be able to negotiate a reasonable monthly payment on a 2013 model with a minimal amount due at signing.
Find a Chevrolet Camaro for sale
FIAT 500c
The FIAT 500c is a small soft-top convertible based on the recently released FIAT 500 compact hatchback. While the 500c offers open-air fun, it's different from most convertibles because its pillars and roof lines stay in place. In May, it offers three different incentives for shoppers interested in a deal. Qualified buyers looking to finance get the best deal, as FIAT is offering zero percent interest for up to 36 months on the 2013 500c. For drivers paying in full, FIAT is touting cash-back payments as high as $500. That's not a huge offer, but it may help sway some drivers on the fence. For lease shoppers, FIAT is offering a 36-month lease with payments starting at $299 per month. That deal requires just $999 at lease signing.
Mercedes-Benz E-Class Cabriolet
The Mercedes-Benz E-Class Cabriolet is one of the few remaining 4-seat luxury convertibles. In May, a good lease deal is available on the base-level E350 Cabriolet. That model boasts a 302-horsepower 3.5-liter V6 with a smooth 7-speed automatic. Interested shoppers have to put $5,009 down to take advantage of the deal. But while that's a big number, the 36-month term boasts payments of just $709 per month. That's a reasonable figure considering the rear-drive soft-top's $60,000 base price before options.
Find a Mercedes E-Class for sale
Nissan 370Z
The rear-wheel-drive Nissan 370Z Roadster is a high-performance, 2-seat sports car. In May, shoppers can get two incentives in the 370Z. For drivers looking to lease the car, Nissan is offering monthly payments as low as $449 per month for 39 months to qualified shoppers who put down $2,999. For drivers who would rather finance, Nissan also has a deal on the 370Z Roadster. Through the end of the month, it's available with interest rates as low as zero percent for up to 60 months. That's an impressive deal that's also matched on the less expensive 370Z Coupe.
What it means to you: With the weather heating up, now's the right time to take advantage of our list's top convertible deals.
Incentives can vary based on where you live, so residency restrictions may apply. Also, only buyers with very good credit will qualify for most of these deals. Not all incentives are available to all customers.