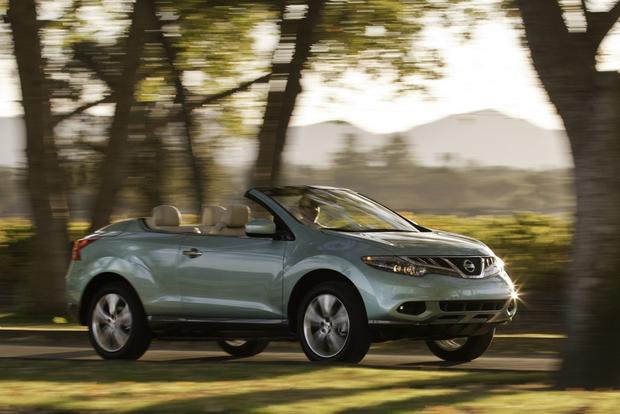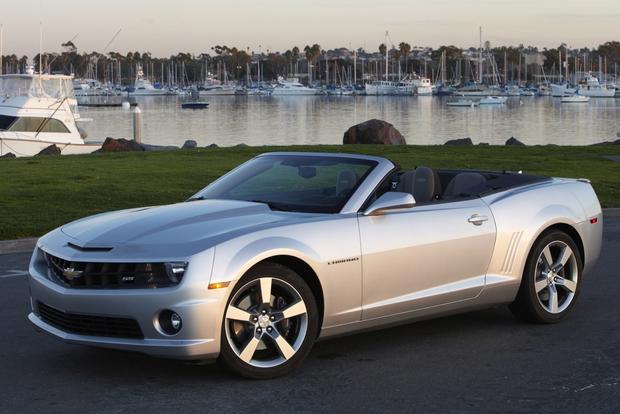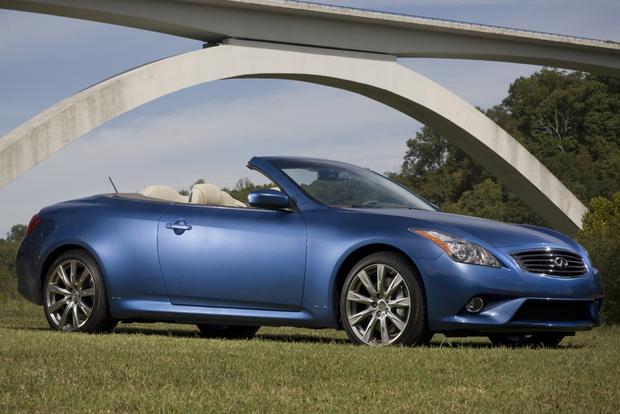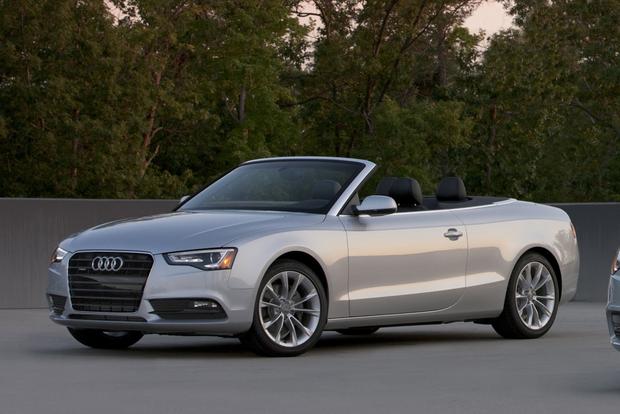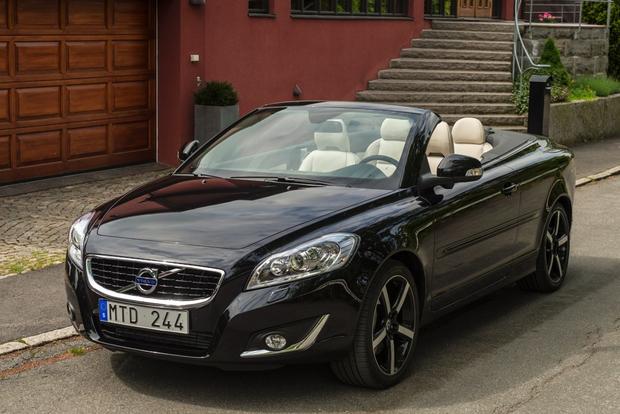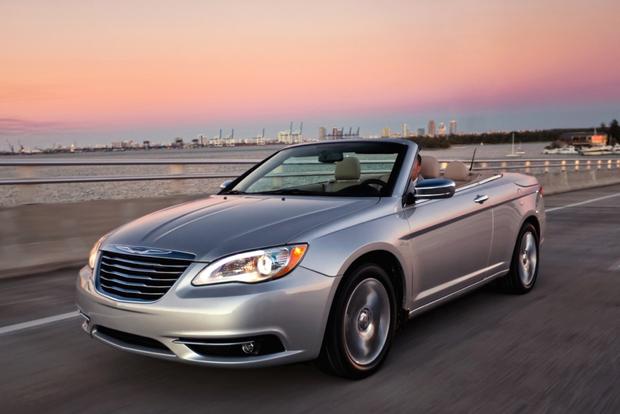 If you're interested in a convertible, now is a great time to buy. Automakers are dropping prices with fall rolling around. Our list of convertible deals highlights several of our favorite drop-top models available this month with strong incentives and special offers.
Audi A5
The Audi A5 is a sporty 2-door offered as a coupe or soft-top convertible. In September, drivers can get a good lease deal on the 2014 A5 Cabriolet. That offer boasts payments starting at $489 per month for 36 months with $4,483 down at lease signing. Audi is also offering $1,000 cash back for new customers or for "loyal Audi" customers who already own an Audi vehicle.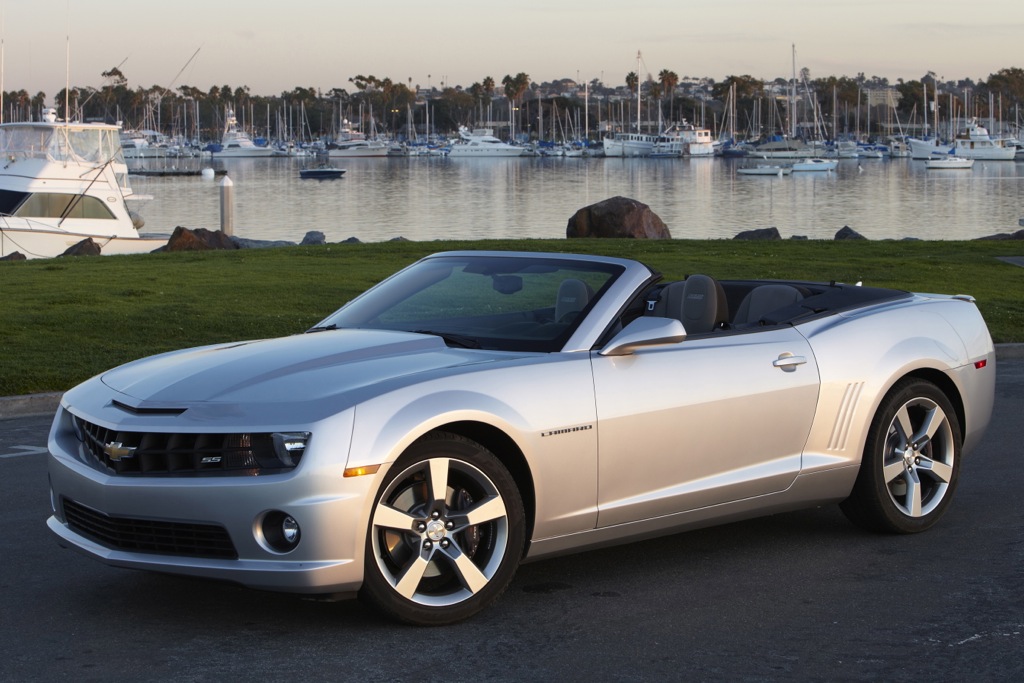 Chevrolet Camaro
The retro-styled Chevrolet Camaro is offered in coupe or soft-top convertible configurations. In September, both are available with good deals, whether shoppers are looking to finance or pay with cash. For those who want to pay in full, Chevrolet is offering up to $1,500 cash back on all 2013 Camaro models. Meanwhile, qualified finance shoppers can get interest rates as low as 0 percent for up to 36 months.
Find a Chevrolet Camaro for sale
Chrysler 200 Convertible
The midsize 2013 Chrysler 200 Convertible offers comfortable seating for four in a convertible package. It's also reasonably priced -- and it's priced even better in September thanks to strong offers and incentives from Chrysler. One such offer boasts up to $2,000 cash back for shoppers paying in full. But the best deal is a low-interest offer for qualified finance shoppers: Through the end of the month, Chrysler is offering 0 percent interest for up to 36 months on all 200 convertibles.
Infiniti G37 Convertible
The Infiniti G37 Convertible offers bold styling, a rear-wheel-drive chassis and a handsome folding hardtop. In September, it's also available with a good lease deal as Infiniti clears out 2013 inventory to make room for 2014 models. This month, that deal involves payments from $449 per month for 39 months after $3,999 down at lease signing. Best of all, that figure doesn't apply to a base-model G37 without options but rather a well-equipped 2013 G37 Convertible with the high-end Premium and Technology packages.
Nissan Murano CrossCabriolet
Nissan's unusual Murano CrossCabriolet is a midsize SUV with two doors and a folding soft-top. One of the few convertibles available with all-wheel drive, the 2013 Murano CrossCabriolet boasts strong incentives in September. The best offer is for qualified shoppers looking to finance, as Nissan is offering 0 percent interest for 36 months plus up to $3,000 cash back. But cash buyers get a good deal, too, as Nissan is offering up to $4,250 cash back on all Murano CrossCabriolet models this month. Lease shoppers also get an incentive, with Nissan touting payments from $469 per month for 39 months after $2,999 down at lease signing.
Find a Nissan Murano CrossCabriolet for sale
Volvo C70
The Volvo C70 wraps legendary Volvo safety in a stylish package with a folding hardtop. Through the end of September, the 2013 C70 is offered with two good lease deals. The first boasts payments from $385 per month for 39 months after $2,625 down at lease signing. While that deal only offers up to $2,000 in allowances -- such as optional extras -- shoppers who pay $405 per month can get a whopping $3,500 in allowances. That gives them room to add navigation and other convenience options to their brand-new Volvo convertible.
What it means to you: With summer coming to an end, our list of convertible deals includes the best offers and incentives available in months.