Car Deals
Coupe and Convertible Deals: December 2014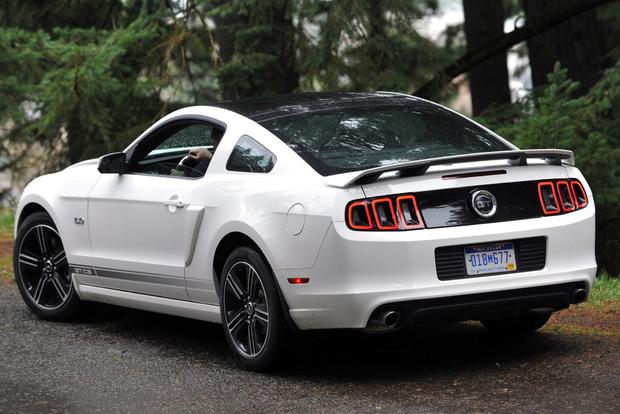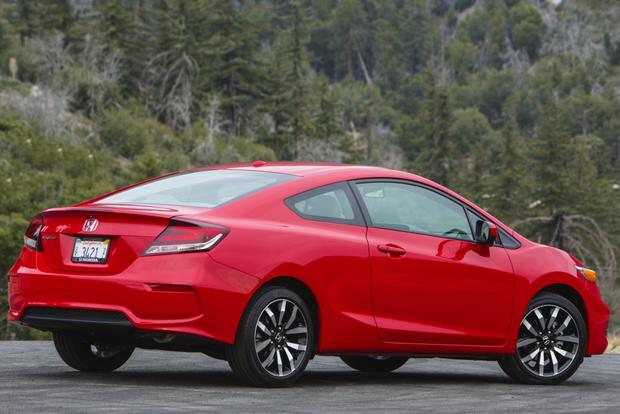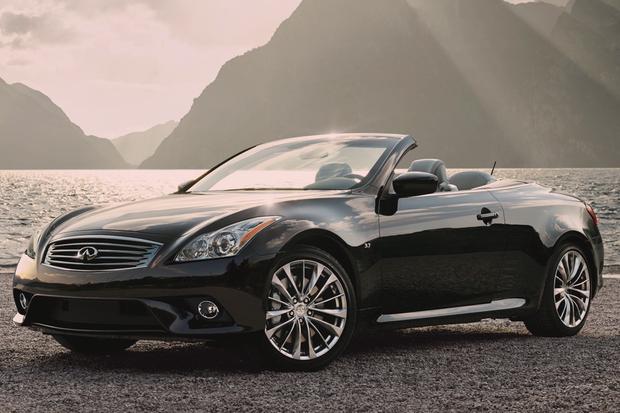 Although winter often isn't a great time to drive a sports car, it's certainly a great time to buy one. Our list of today's best coupe and convertible deals highlights several excellent incentives and special offers on a wide variety of our favorite new sports cars.
Chevrolet Camaro
The Chevrolet Camaro is a full-size, 2-door, retro-styled sports car offered in both coupe or soft-top convertible guise. In December, the 2014 Camaro is available with two excellent incentives for shoppers interested in getting a new muscle car at a great price. One deal is a low-interest offer for qualified drivers looking to finance: 3.9 percent interest for up to 72 months. Drivers who would rather pay with cash can also get a good deal; Chevrolet is offering the 2014 Camaro coupe or convertible with up to $2,500 cash back through the end of the year.
Ford Mustang
With an all-new Ford Mustang just reaching dealers, Ford is offering several excellent deals on outgoing versions of its popular sports car. The best incentive is for qualified shoppers looking to finance; Ford is offering 0 percent interest on all 2014 Mustang models for up to 72 months. Drivers willing to shorten that term to 60 months can take advantage of up to $1,000 cash back. For those looking to pay in full, Ford is offering the 2014 Mustang with up to $3,000 cash back -- a good deal for a new car that starts around $23,500 with shipping.

Honda Civic Coupe
Although the Honda Civic Coupe might not be as sporty as some of the other choices on our list, it still offers sleek styling and better-than-average handling for a compact car. In December, it's also offered with some excellent incentives, whether you're interested in financing or leasing. For qualified drivers looking to finance, Honda is offering 0.9 percent interest for up to 36 months on all Civic Coupe models or 1.9 percent for up to 60 months. Drivers who would rather lease can get payments as low as $159 per month for up to 36 months after $2,299 down on a 2014 Civic Coupe, or $189 per month with $2,399 down on a 2015 model.
Find a Honda Civic Coupe for sale
Hyundai Genesis Coupe
The sporty Hyundai Genesis Coupe offers bold styling, rear-wheel drive and four seats. In December, it's available with incentives for shoppers looking to lease or pay with cash. For those who want to pay in full, Hyundai is touting up to $2,000 cash back on all remaining 2014 Genesis Coupe models in dealer inventory. For shoppers who would rather lease, the 2015 Genesis Coupe is offered with payments from $319 per month for 36 months after $2,799 down at lease signing. As usual, Hyundai is also offering up to $500 cash back for loyal customers.
Find a Hyundai Genesis Coupe for sale
Infiniti Q60
The Infiniti Q60 is a rear- or all-wheel-drive luxury car available in coupe or convertible guise. Featuring a muscular engine and a wide range of new technology, the Q60 is an impressive car -- especially considering its excellent incentives, which are available through the end of December. The best deal is offered on the Q60 Coupe, which touts a 24-month lease with $2,399 down at signing and payments from just $299 per month. Although we know the Q60 is headed for replacement soon, we still think that's one of the more impressive luxury car deals on the market today.
What it means to you: Our list of coupe and convertible deals proves that there's no better time than the winter to buy a sporty new car.