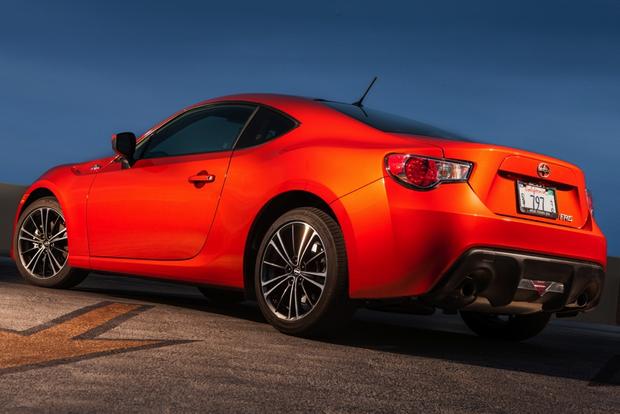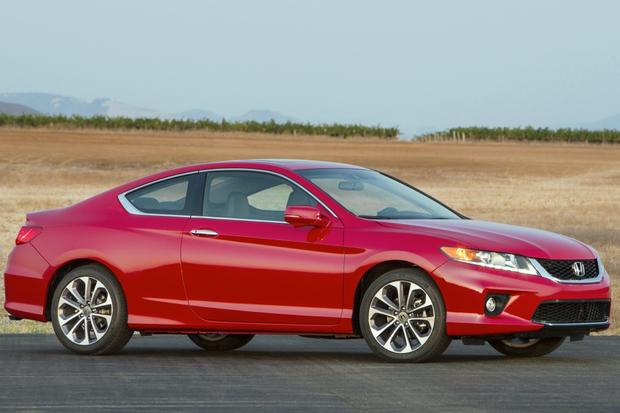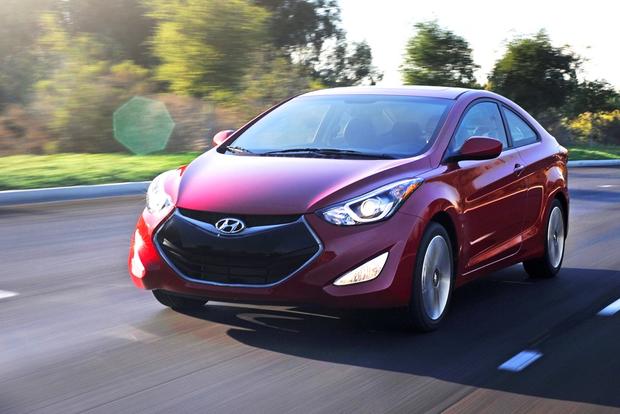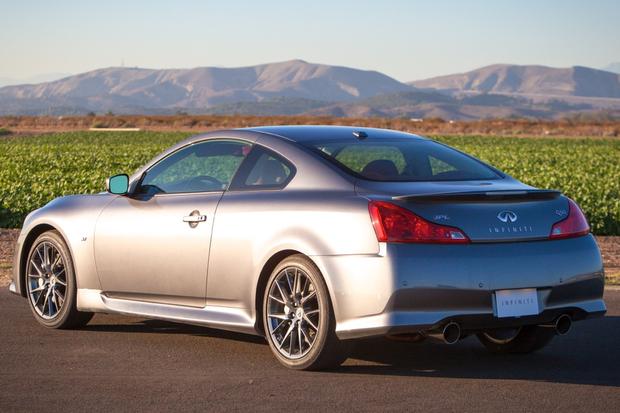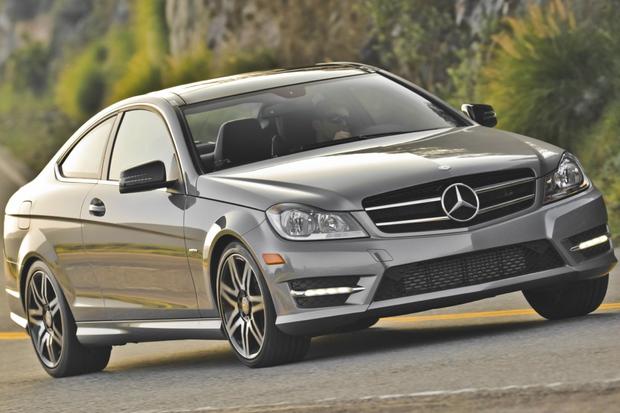 If you're interested in a sleek new coupe, we can help you find the right car at a great price. That's because we've rounded up our favorite coupe deals and incentives on several top models, proving that the sporty new car you've been eyeing is more attainable than you might think.
Honda Accord Coupe
The 2014 Honda Accord Coupe offers a sporty look and feel compared to the typical Accord, but it retains the midsize sedan's reasonable fuel economy and long list of equipment. It's also a good deal in March thanks to several incentives from Honda. For qualified drivers interested in financing, for example, Honda is offering a 60-month term with interest rates as low as 0.9 percent. Meanwhile, shoppers looking to lease can get a 36-month term on the Accord Coupe LX-S with payments from $219 per month after $2,999 down at lease signing.
Hyundai Elantra Coupe
The 2014 Hyundai Elantra Coupe combines the Elantra sedan's handsome, flowing lines with a sporty coupe body. In March, it also boasts a variety of incentives that include a low-interest offer and an enticing lease deal. For qualified shoppers looking to finance, Hyundai is touting a 60-month term with interest rates from 2.9 percent, a deal that can be combined with up to $750 cash back. For drivers who would rather lease, the Elantra Coupe is offered with a 36-month term that boasts payments from $189 per month after $2,599 down at lease signing.
Find a Hyundai Elantra Coupe for sale
Infiniti Q60
The 2014 Infiniti Q60 is a 2-door coupe that's newly renamed after formerly being called the G37 Coupe. While the Q60 isn't available with a long list of deals and incentives, Infiniti is touting two special offers through the end of March, both of which are 39-month lease deals. Shoppers interested in a rear-wheel-drive Q60 can get payments from $359 per month for 39 months after $3,649 down at lease signing, while drivers who would prefer to add all-wheel drive can do so for an extra $10 per month.
Mercedes-Benz C250
The 2014 Mercedes-Benz C250 Coupe is a rear-wheel-drive, 4-seat coupe based on the brand's popular C-Class sport sedan. In March, Mercedes is offering two incentives on all 2014 C250 Coupe models. The best deal is for qualified shoppers looking to finance the car, as they can get 2.99 percent interest for up to 72 months. For drivers who would rather lease, Mercedes is offering a 27-month term with payments from $369 per month after $3,914 down at lease signing.
Find a Mercedes-Benz C250 Coupe
Scion FR-S
Although the Scion FR-S has been highly popular, dealers are now trying to clear out 2013 models to make way for incoming 2014s. That means the 2013 FR-S offers excellent incentives, whether you're looking to pay with cash or lease. For drivers interested in leasing, that means a 36-month term with payments from $296 per month after $1,999 down at lease signing. For shoppers who would rather pay with cash, the FR-S boasts an impressive cash-back deal of up to $500 -- a big figure on an in-demand vehicle like the FR-S.
What it means to you: Our list of today's best coupe deals proves that a sleek new sports car might just be within your reach.