Car Deals
Deals on Luxury Cars: December Edition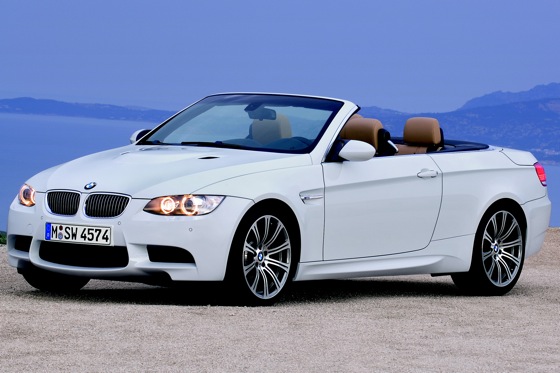 Several high-end automakers are offering good deals in December
Luxury brands are offering strong leasing incentives through year's end
If you're looking for a great deal on a luxury car, check out the Volvo S60
Isn't this holiday season the right time to treat yourself - or your significant other - to a luxury car? While upscale vehicles are generally more expensive than their less lavish counterparts, they compensate with plush interior surfaces, exciting styling and cutting-edge technology. And thanks to the latest December deals, a new luxury vehicle may not be as expensive as you might think.
Acura's small TSX is available with a wide range of special offers through the end of the year. According to the automaker, the sporty sedan can be leased from just $299 per month for 36 months with $1,999 due at signing, while qualified buyers can take advantage of interest rates as low as 0.9 percent for up to 60 months. Acura is also offering 0.9 percent financing on the recently released TSX Sportwagon, though the sedan's special lease deal doesn't apply to its more practical five-door body style.
Although Audi hasn't offered special offers as widely as some rivals, the automaker is still advertising some deals to spur sales this holiday season. The popular A4, for example, includes several special offers, from $1,500 cash back for buyers paying in full to 1.9 percent interest rates for up to 60 months for qualified buyers financing through Audi Financial Services. The automaker is also offering an attractive lease rate for the entry-level sedan through the end of the year, advertising starting rates from $389 per month with just $2,994 due at signing. Audi is also advertising its "Season of Audi" event, which waives the security deposit and first month's payment on all 2012 A4, A6 and A8 leases through the end of the year.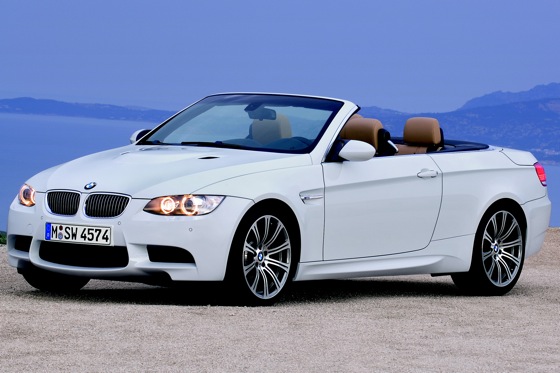 BMW's sporty M3 is nearing replacement, leading the automaker to add special offers and rebates to help boost its sales and keep demand strong. Through the end of the year, BMW is offering 0.9 percent interest rates to qualified buyers for 24 months on each of the M3's high-performance, V8-powered body styles. But there's also good news for car shoppers interested in a high-performance 3-series without the M3's $58,000-plus price tag. That's because BMW is extending the M3's 0.9 percent interest rate to all 335 models, including the new 320-horsepower 335is. BMW says 335 models also benefit from several attractive lease rates through the end of the year, with payments starting from just $409 per month for the 335i sedan.
Featuring a maniacal 556-horsepower supercharged V8 and a starting price in the low-$60,000 range, the Cadillac CTS-V is already a great buy among upscale high-performance vehicles. But through the end of the year, car shoppers interested in one of the fastest sedans available can get an even better deal, thanks to zero percent interest for up to 36 months for qualified buyers. Better yet, Cadillac says the offer is also good for the sporty CTS-V coupe and truly wild CTS-V wagon, which reaches 60 miles per hour from a standing start in around 4 seconds and features 58 cubic feet of cargo space with the rear seats folded flat.
Land Rover's upscale Range Rover is among the most luxurious SUVs, and through the end of the year it's available to qualified buyers with some impressively low interest rates. According to the automaker, the 2012 Range Rover is available with 1.9 percent interest for 36 months, while 2011 models are offered with rates as low as 0.9 percent over the same term. The same low rates apply to the smaller Range Rover Sport, which is also available with an attractive lease offer of just $799 per month for 36 months with $2,995 due at signing for a 2011 model or the same monthly payment with $3,995 down for a 2012.
Find a Range Rover for sale now.
The elegant Mercedes E-class is offered with several great deals this holiday season. According to Mercedes, qualified buyers can purchase the 2012 E350 with 1.9 percent interest for up to 66 months through the end of the year, or lease the sedan for $599 per month with $4,369 due at signing. Compelling lease rates are also available on the E350 Cabriolet, which starts at $699 per month with $5,193 down, and the E350 Coupe, which is offered at just $619 per month with $4,213 due at signing. Unfortunately, Mercedes doesn't have any factory-backed deals on the muscular E550, fuel-saving E350 BlueTEC, or raucous E63 AMG performance sedan.
Volvo's stylish new S60 sedan is available with two remarkable offers through the end of the year. According to the automaker, buyers looking to finance the powerful S60 T5 can qualify for interest rates as low as 0.9 percent for up to 48 months - a great deal on a newly redesigned model from a luxury brand. For buyers looking to lease a new S60, Volvo is offering monthly payments of just $399 with zero due at signing - another fantastic offer for a high-end model that starts well above $30,000.
What it means to you:
If a luxury car is on your Christmas list this year, some compelling incentives may help make it more affordable.