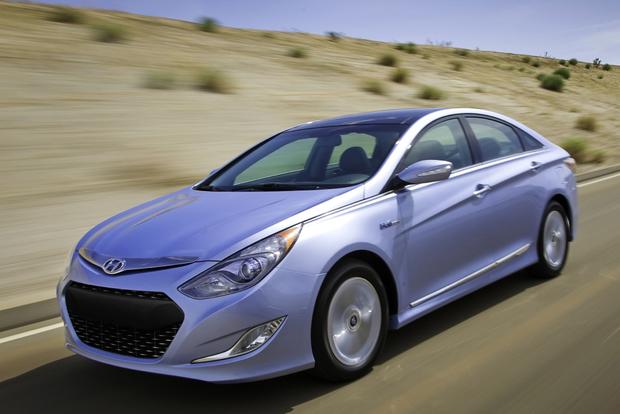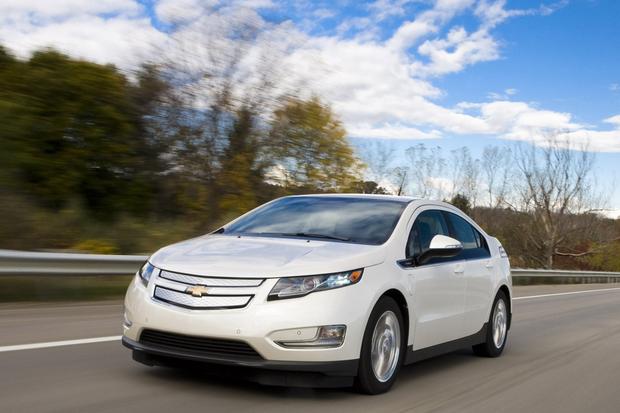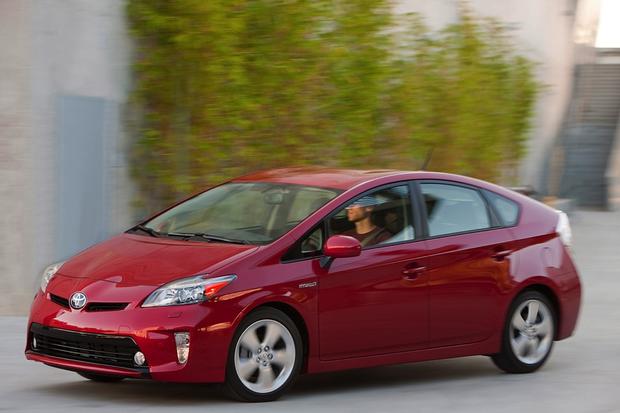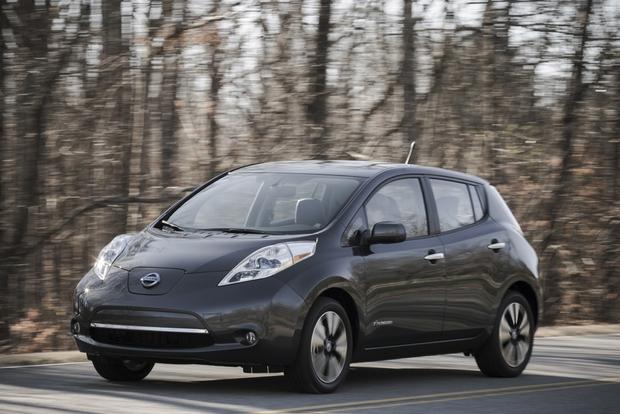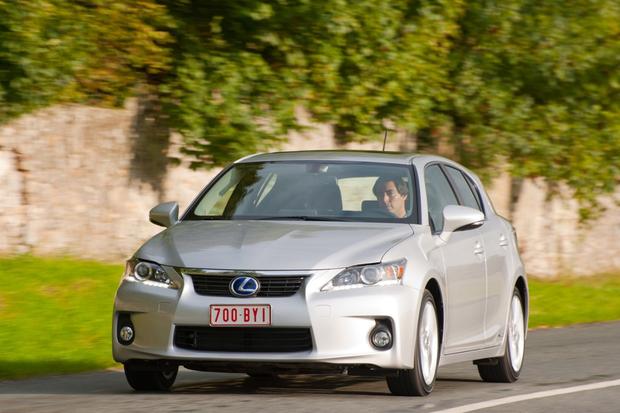 In many cases, green cars are priced higher than their more traditional counterparts. But thanks to manufacturer incentives, they don't always stay that way. We've listed our favorite green car deals on some top new models for shoppers who want to save money at the pump and on their next car.
Chevrolet Volt
The 2013 Chevrolet Volt is a 4-door, 5-seat plug-in hybrid. It's still available with some of the best incentives in the green car world. In April, two deals are available. The best is for shoppers looking to finance a Volt, as Chevrolet is offering zero percent interest for up to 72 months plus $2,000 cash back -- a rare offer that combines money back with a low interest rate. Shoppers looking to lease a Volt can get a good deal as well. Chevrolet is offering the 2013 Volt with a 36-month term and payments starting at just $299 per month. While that deal requires $2,419 down, it's still a good offer on a car that rarely drinks any fuel.
Find a Chevrolet Volt for sale
Hyundai Sonata Hybrid
The 2013 Hyundai Sonata Hybrid is a midsize sedan rated at 34 miles per gallon city and 39 mpg highway. This month, it's offered with lease and finance deals. For drivers looking to lease the car, Hyundai has a tempting zero-down deal available. While last month's deal on 2012 models is gone, April brought a 36-month lease deal on the 2013 Sonata Hybrid with payments starting at $325 per month. For shoppers looking to finance, Hyundai is offering zero percent interest on the 2012 Sonata Hybrid for up to 60 months, or 0.9 percent for 72 months. That deal increases to 2.9 percent for 60 months and 3.9 percent for 72 months for shoppers who prefer the 2013 Sonata Hybrid.
Find a Hyundai Sonata Hybrid for sale
Lexus CT 200h
The 2013 Lexus CT 200h is an upscale hybrid sold only as a 5-door hatchback. This month, it's offered with a lease incentive. Through the end of the month, Lexus is offering the CT 200h with payments from $329 per month after $4,479 down. The 36-month deal would be perfect for budget-conscious drivers who don't go far, since it comes with an annual limit of 10,000 miles. But while the lease's down payment is a bit steep, the CT 200h will make up for it with tremendous gas mileage. The hatchback returns 43 mpg in the city and 40 mpg on the highway, making it the most fuel-efficient Lexus available.

Nissan Leaf
The 2013 Nissan Leaf remains one of the few fully-electric new cars available. In April, the Leaf is still offered with its hard-to-beat 36-month lease deal. This month, as in previous months, shoppers looking for cheap transportation can get a Leaf for 36 months with payments starting at just $199 per month. While that figure requires $1,999 down at lease signing, those who take advantage will never again have to pay for oil changes or fuel. And there are still major tax advantages to buying the Leaf as well, including a federal government income tax rebate of $7,500.
Toyota Prius
The 2013 Toyota Prius remains the most popular hybrid on sale today. In April, it's finally available with an incentive for shoppers looking to finance the hatchback. Toyota is offering the Prius with zero percent interest for up to 48 months, or 0.9 percent for up to 60 months. Toyota is also offering a good lease deal this month on the Prius, boasting payments as low as $229 per month for 39 months. The only catch: Taking advantage of the deal requires putting down more than $2,600.
What it means to you: Our list of green car deals proves shoppers can get great gas mileage without spending big money.