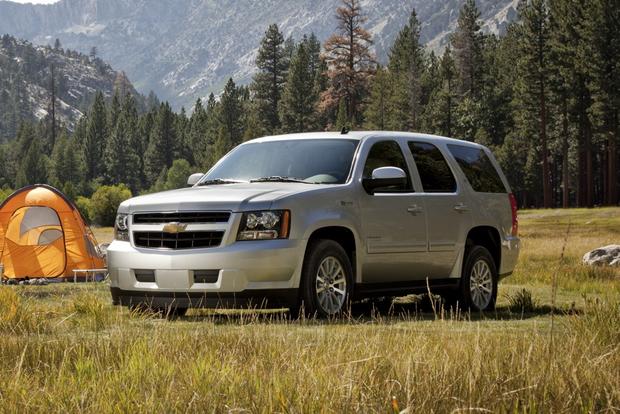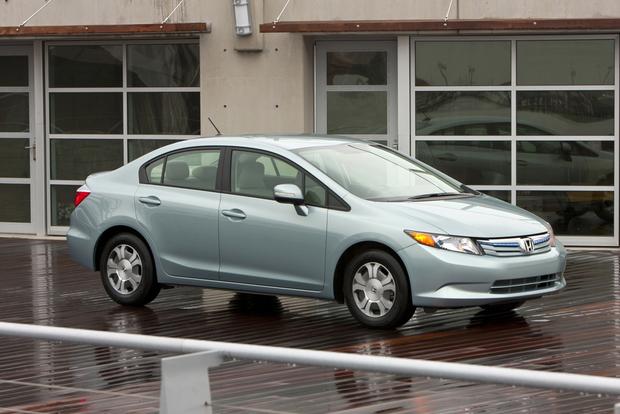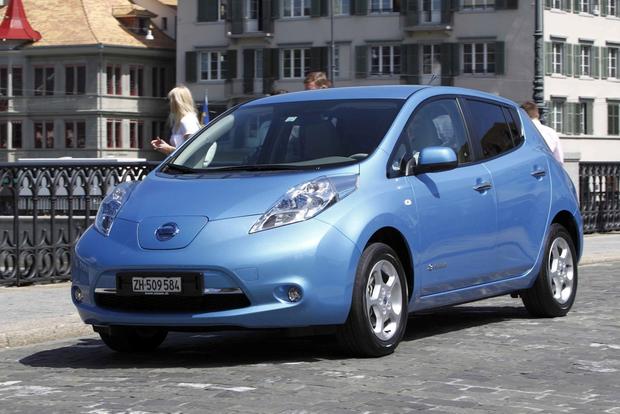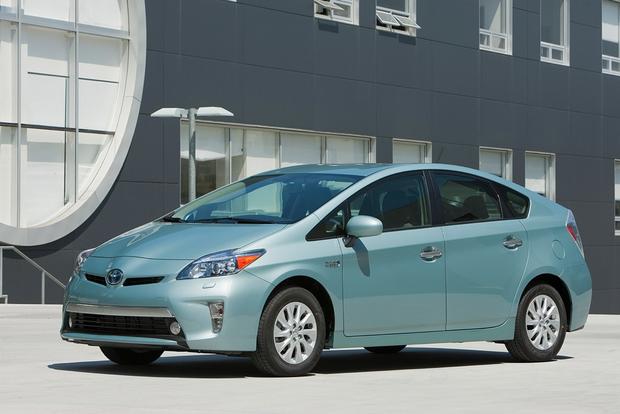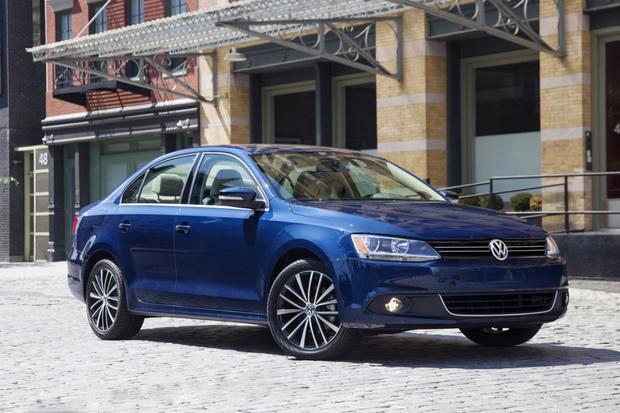 Although many car shoppers associate "going green" with spending more money, many great deals are available on a surprising range of fuel efficient new cars. We've rounded up some of the best August deals on several top fuel-efficient models, illustrating to shoppers that you don't have to spend a fortune to save at the pump.
Chevrolet Tahoe Hybrid
While Chevrolet's full-size Tahoe Hybrid doesn't sell in large numbers, it's the only vehicle in its segment aimed at buyers looking to save money at the pump. In the Tahoe's case, that means 20 miles per gallon in the city and 23 mpg on the highway--an increase of more than 25 percent over the standard V8. Through August, it's also available with several incentives, including 0.9 percent interest for up to 60 months or, for shoppers paying in full, up to $1,250 cash back. If you're not sure about whether the Tahoe Hybrid is for you, consider Chevrolet's "Love It or Return It" offer. The new program allows buyers the chance to purchase any new model and drive it for up to 60 days before bringing it back for a full refund.
Find a Chevrolet Tahoe for sale
Honda Civic Hybrid
If you're looking for a good deal on a miserly new hybrid, the Civic Hybrid may be the car for you. In August, Honda is offering interest rates as low as 0.9 percent for 36 months or 1.9 percent for 60 months--a reasonable figure for a recently redesigned new model that achieves 44 mpg in combined city and highway driving. Honda is also offering an intriguing lease deal for the Civic Hybrid, touting payments as low as $199 per month for 36 months after $2,799 at signing. For shoppers who would prefer a lower down payment, Honda says the Civic Hybrid can also be leased with zero down at a rate of just $280 per month.
Nissan LEAF
Although demand remains high for Nissan's fully-electric LEAF hatchback, the automaker is offering a lease deal in August to customers interested in going green. According to Nissan, shoppers can lease a 2012 LEAF SV for 39 months at just $289 per month after $2,999 at signing. While that may seem high for a compact hatchback, the LEAF is among the only vehicles currently available to offer buyers a fully-electric driving experience, with Nissan touting a range of up to 100 miles on a single charge. The LEAF also boasts a luxurious list of equipment that includes a standard navigation system, Bluetooth, 16-inch alloy wheels, and keyless access with push button starting.
Toyota Prius Plug-In Hybrid
Shoppers interested in getting a good deal on an electric vehicle can find several incentives on Toyota's plug-in hybrid Prius throughout August. According to Toyota, lease shoppers can take advantage of payments as low as $269 per month for 36 months with $2,399 due at signing, an offer that saves customers nearly $100 compared to last month's lease deal. Shoppers who would prefer to finance a Prius Plug-In Hybrid will also get a great deal, with Toyota offering interest rates as low as zero percent for up to 60 months. Both offers give buyers a welcome price break on a brand new vehicle loaded with advanced technology.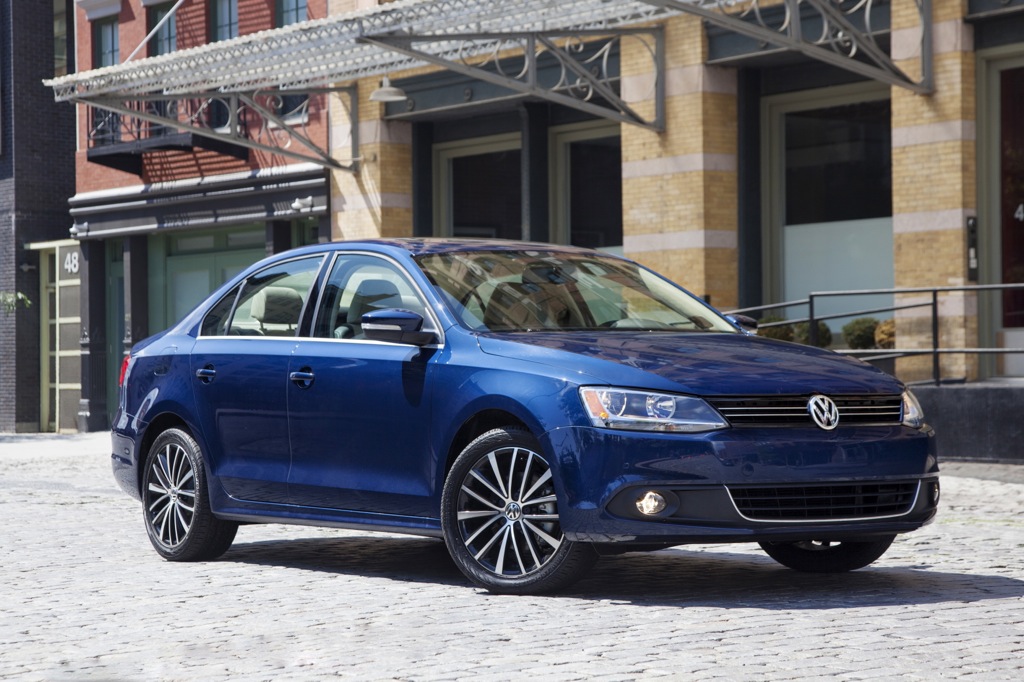 Volkswagen Jetta TDI
Although demand is usually too high for Volkswagen to offer incentives on its highly efficient Jetta TDI, the automaker is advertising one deal in August. According to Volkswagen, shoppers interested in financing a 2012 Jetta TDI sedan can get interest rates as low as 1.9 percent for up to 60 months. While that doesn't match the zero percent interest rate that Volkswagen is offering on many of its other models, it provides a price break for shoppers looking for diesel fuel efficiency. In the Jetta's case, that means a 140-horsepower 2.0-liter powerplant with EPA-rated fuel economy of 30 mpg in the city and up to 42 mpg in highway driving. Unfortunately for shoppers interested in the highly practical Jetta TDI SportWagen, the 1.9 percent interest rate only applies to the TDI sedan.