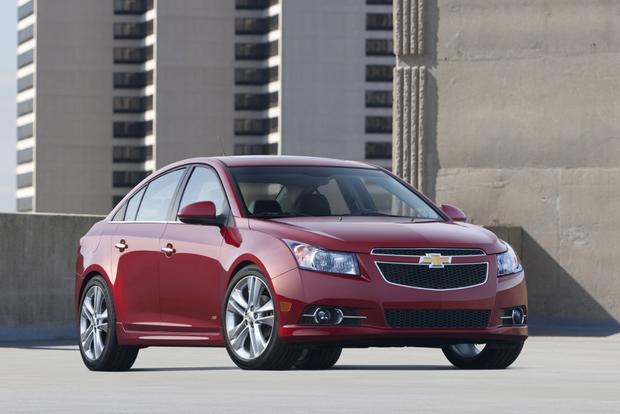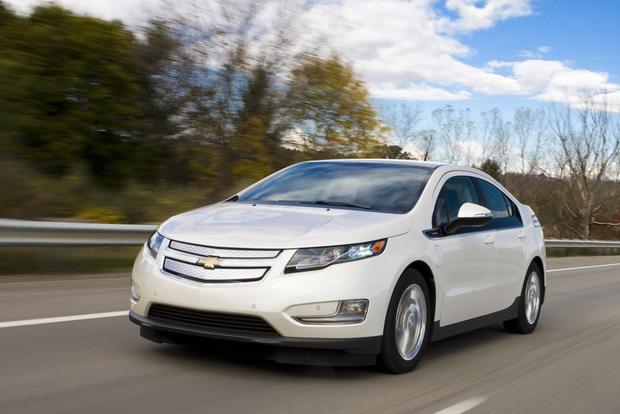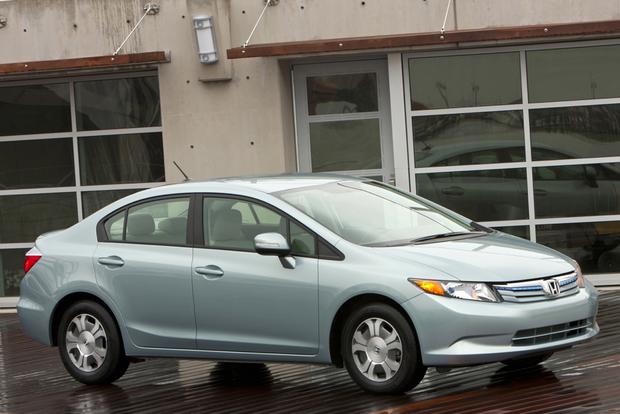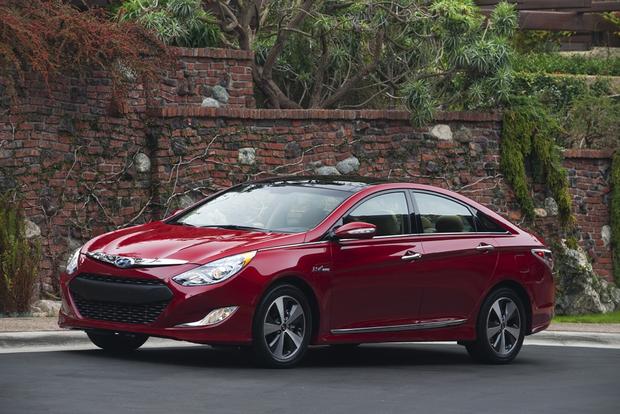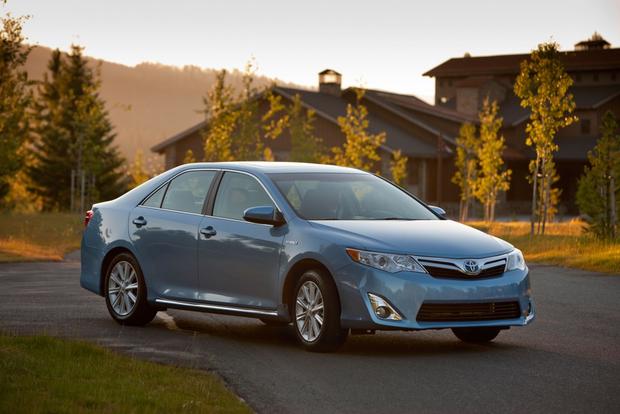 Shoppers looking for a fuel efficient new car will find a great deal this month. Many automakers are looking to meet sales goals, leading them to offer strong deals. That even applies to models that aren't usually discounted, like hybrids, diesels, and other "green" cars. We've listed some of the best green car deals available this month on some of our favorite gas-sipping new cars.
Chevrolet Cruze ECO
While it doesn't boast hybrid technology, the Chevrolet Cruze ECO returns more than 40 miles per gallon on the highway. In December, it's a great deal for shoppers. Buyers interested in financing the sedan can get 1.9 percent interest for up to 48 months on 2013 models, or zero percent for 60 months on leftover 2012s. For shoppers who would rather buy outright, Chevrolet is offering $1,000 cash back on the 2012 Cruze and $500 back on the 2013 model. All are good deals considering the Cruze ECO will also provide considerable savings at the pump.
Find the Chevy Cruze ECO for sale
Chevrolet Volt
The best December deal on the Chevrolet Volt hatchback is a lease offer. The automaker says qualified shoppers willing to put down $2,749 can get a 2013 Volt for just $299 per month. The only caveat is that the lease deal lasts 36 months and mileage is limited to just 36,000 miles. That means most drivers will have to watch their mileage. But for those who don't drive much, the Volt's offer is attractive - especially since the car will save drivers even more money in fuel costs.
Honda Civic Hybrid
Honda rarely offers incentives on its Insight hatchback, but there are several deals available on the miserly Civic Hybrid. The best offers are lease deals: one 35-month deal starts at $199 per month, while another starts at $270. The difference is the down payment, which ranges from $2,799 down to get the lower rate to nothing down for the higher payment. Honda is also offering interest rates as low as 0.9 percent for up to 60 months on the Civic Hybrid for drivers who would prefer to finance the sedan.
Find the Honda Civic Hybrid for sale
Hyundai Sonata Hybrid
While Hyundai isn't offering a deal on the 2013 Sonata Hybrid, it's touting several incentives on leftover 2012 models. Lease shoppers get a good deal, as Hyundai is offering payments from just $309 per month with nothing due at signing. But buyers looking to finance the sedan get the best deal, with especially attractive interest rates. Qualified buyers can get a Sonata Hybrid with zero percent interest for up to 60 months, or 0.9 percent interest for 72 months. Best of all, finance buyers can also get up to $1,500 cash back in addition to the low rate, making the Sonata Hybrid highly attractive.
Find the Hyundai Sonata Hybrid for sale
Toyota Camry Hybrid
Some of the best green car deals in December are on Toyota's midsize Camry Hybrid For the first time since the Camry Hybrid's debut earlier this year, Toyota is offering several incentives on the fuel-saving sedan. The first applies to lease shoppers, who can lease a 2012 Camry Hybrid for 36 months at just $229 per month after $1,999 at lease signing. Shoppers looking to finance a 2012 Camry Hybrid can also get a great deal this month. The automaker says qualified buyers can get the sedan with zero percent interest for up to 36 months, or 0.9 percent interest for up to 60 months.