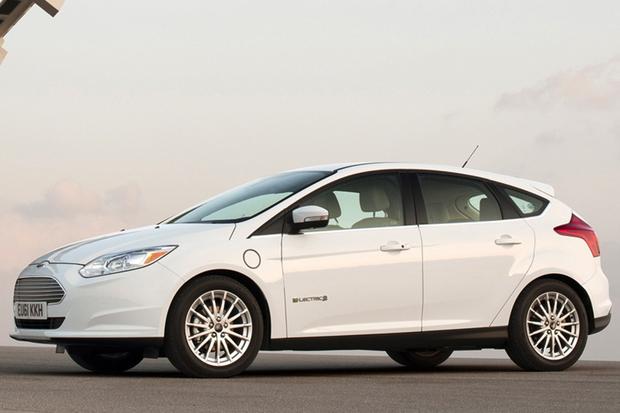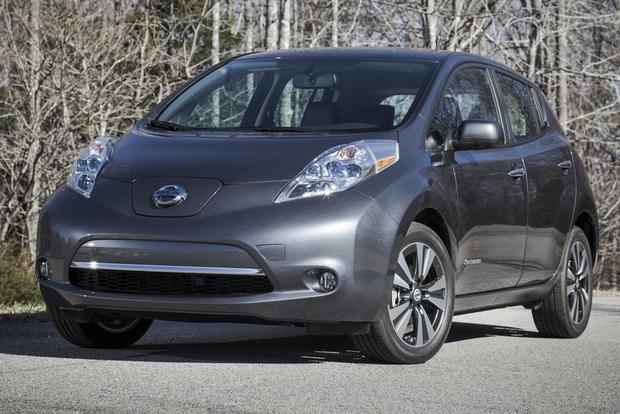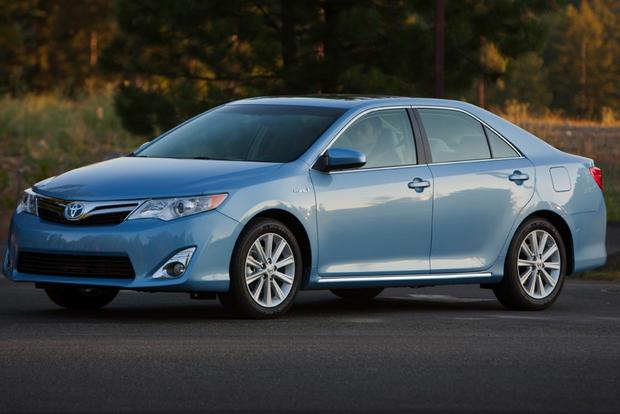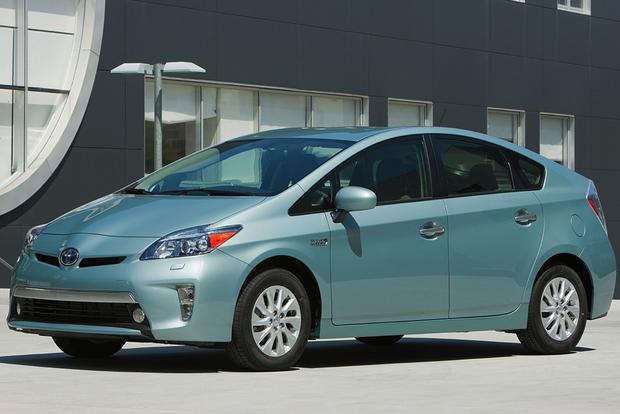 Shoppers interested in saving money on a new car logically consider green models like hybrids and diesels. But they're often put off by high prices in comparison to more traditional rivals. Our latest list includes several great February green car deals, proving that you don't have to spend more in order to get a gas-saving car.
Ford Focus Electric
Ford is offering deep discounts on its newest Focus to try to steer buyers toward the EV. A 36-month lease that allows for 10,500 miles per year is available with monthly payments starting at just $285 after $930 down at the lease signing. That's only around $100 more than a Focus SE sedan. Meanwhile, buyers paying in full can get up to $2,000 in cash back. Finance shoppers can also come by a deal on the Focus Electric, with Ford offering zero percent interest for up to 60 months or 1.9 percent for up to 72 months.
Find a Ford Focus Electric for sale
Honda Civic Hybrid
The miserly Civic Hybrid can be had with several great offers in February. For lease customers, there are two good options. The first requires $2,399 down, but offers payments as low as $189 per month for 36 months. The second deal lets buyers get into the gas-saving sedan with nothing down, but raises payments to $260 per month for 35 months. Finance customers also find a good deal on the Civic Hybrid in February, with the automaker offering interest rates as low as 0.9 percent to qualified buyers for up to 60 months.
Find a Honda Civic Hybrid for sale
Nissan Leaf
The best deal available on the plug-in electric Nissan Leaf remains a low lease rate. Through the end of February, customers interested in the all-electric hatchback can get a 36-month lease with payments starting at just $199 per month. While that number comes after an initial $1,999 down payment, it still strikes us as a good deal considering the 2012 Leaf's base price of more than $35,000. Of course, shoppers paying cash for a Leaf can also take advantage of a $7,500 government tax credit that makes the gas-free hatchback highly appealing.
Toyota Camry Hybrid
The recently redesigned Toyota Camry Hybrid features several good deals in February. One is a low interest offer that boasts rates as low as zero percent for 36 months or 0.9 percent for up to 60 months. For shoppers who would rather lease the sedan, Toyota is offering monthly payments as low as $209 per month for up to 36 months -- a deal that's available with just $1,999 down at signing. By comparison, shoppers can get a 24-month lease on a traditional gas-powered Camry starting at $179 per month with a similar down payment, making the gas-saving Hybrid a great deal.
Find a Toyota Camry Hybrid for sale
Toyota Prius Plug-In
Like its plug-in rivals, the Toyota Prius Plug-In is available with several great deals in February. The best is for shoppers who get the high-end Prius Plug-In Advanced, which features adaptive cruise control and a pre-collision system. That model is available with zero percent interest for up to 60 months, plus a whopping $6,500 cash back. For those who don't want to step up to the Advanced trim, even base-level Prius Plug-In models are available with zero percent interest for up to 60 months. Lease shoppers also receive a good deal in February, with 36-month deals starting at $259 after $2,399 at the lease signing.