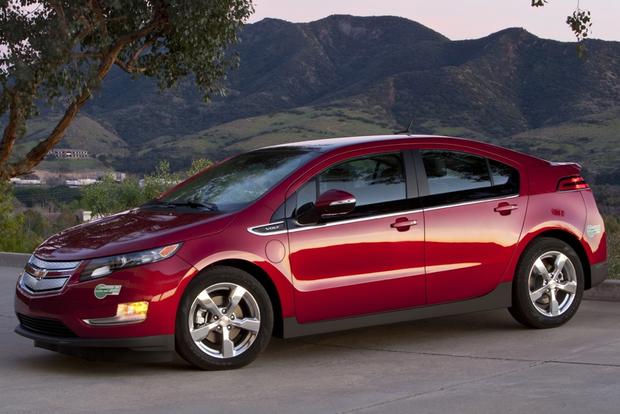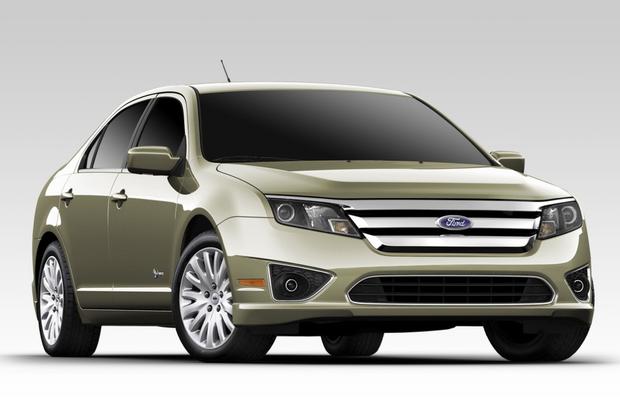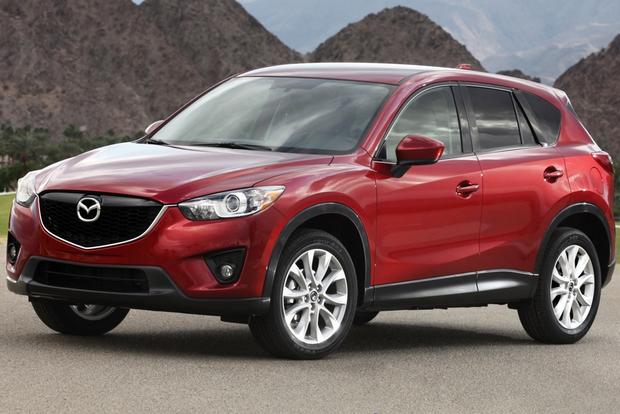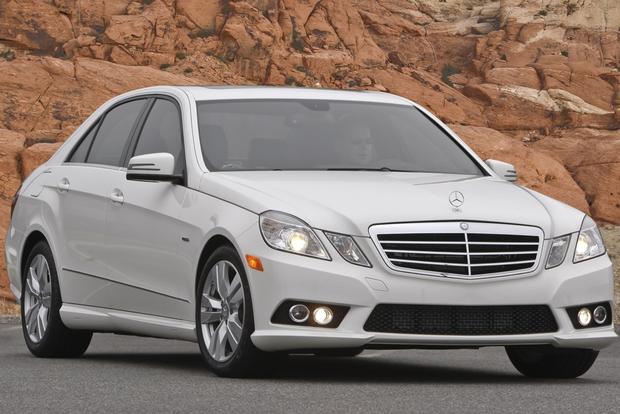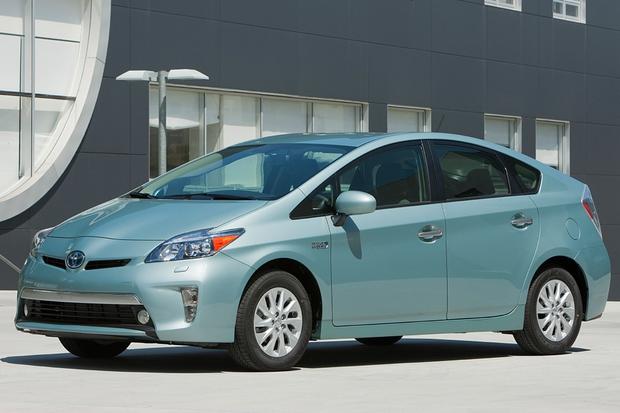 If you're looking to buy a fuel-efficient new car at a great price in July, you've come to the right place. While many car shoppers think going green requires spending a lot of money for a sought-after new model, we've listed some of the best special offers and incentives available throughout July on a brand-new fuel-efficient car to prove otherwise. And not only will the deals included below save you cash up front, they'll pay off in the long run by helping you save money every time you fill up.
Chevrolet Volt
Chevrolet's futuristic Volt plug-in hybrid hatchback is available with several incentives in July. According to Chevrolet, shoppers interested in financing the sleek five-door can get interest rates as low as zero percent for up to 72 months, and that's a rare deal on such a recently released model. Chevrolet is also advertising a special 36-month lease deal on the Volt, offering monthly payments of just $299 with $2,499 due at signing. Similar deals have improved the Volt's popularity in the last few months, leading the hatchback to outsell its main rival, Nissan's fully electric Leaf, by nearly three to one in May.
Ford Fusion Hybrid
With a new model on its way, Ford is clearing out remaining inventory of its current mid-size Fusion sedan. It used to be unusual for Ford to include incentives on the highly efficient Fusion Hybrid, but now the sedan is available with several great deals. According to Ford, shoppers interested in financing the sedan can get interest rates as low as zero percent for up to 60 months plus an ample cash-back offer of up to $2,000. Meanwhile, buyers interested in buying the sedan with cash can get up to $3,500 back. Both deals are even more enticing when combined with the Fusion Hybrid's city fuel economy figure of more than 40 mpg.
Mazda CX-5
Mazda's new CX-5 compact crossover doesn't offer hybrid technology or even a diesel powerplant, but its highly efficient four-cylinder gasoline engine helps it achieve up to 35 mpg. That makes the CX-5 the most fuel-efficient SUV available today, edging out competitors like the Toyota RAV4 and the Ford Escape by several miles per gallon. Through July, the CX-5 is also available with several strong incentives, including 0.9 percent interest for up to 36 months. The compact SUV can also be had with an impressive lease rate of just $239 per month after $2,999 due at signing-a great offer for shoppers who want to try out the miserly new SUV for just 36 months.
Mercedes-Benz E350 BlueTec
The diesel-powered Mercedes E350 BlueTec boasts impressive fuel economy, fresh styling, a host of equipment and-through the end of July-a great lease rate. According to Mercedes, shoppers interested in the 33-mpg luxury sedan can take advantage of a lease deal with monthly payments starting at just $579 per month after $3,873 due at signing. That's an especially good offer considering that a gasoline-powered E350 is available for $599 per month after $4,674 at signing despite offering similar performance and inferior fuel economy ratings. If you're still on the fence, don't be put off by the E350 BlueTec's 200-horsepower engine. Its monstrous 400 lb-ft of torque more than make up for the lack of horsepower.
Toyota Prius Plug-In Hybrid
It has only been out for a few months, but Toyota is already trying to help the new Prius gain more exposure among shoppers by offering incentives during July. According to Toyota, the plug-in hybrid hatchback is available to qualified buyers with 2.9 percent interest for up to 60 months-a great deal on such an exciting new model. Toyota is also offering a lease incentive on the Prius plug-in hybrid, touting monthly payments of just $379 after $2,399 at signing. Both deals are even more impressive considering the Prius's stunning efficiency, which the EPA officially rated at nearly 100 mpg in its "equivalent" rating system for electric vehicles.
What it means to you: Going green doesn't necessarily mean paying more.