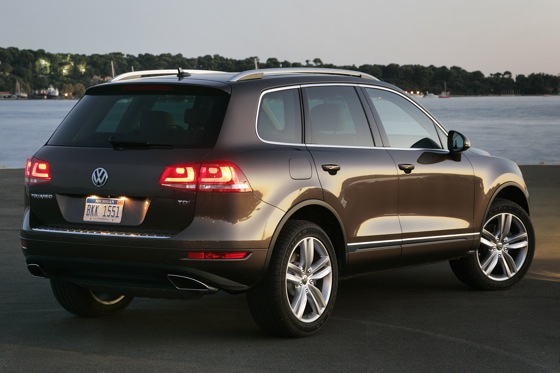 While consumer interest in fuel-efficient cars is rising rapidly, the total number of "green cars" on the market is also growing exponentially. As a result of the extra competition, many automakers are resorting to incentives to attract buyers to their fuel-efficient vehicles. That means there are plenty of great deals on eco-friendly rides that were once hard to come by. We've rounded up some of the best deals available on fuel-efficient cars in March, giving an edge to car shoppers looking to save the planet - or maybe just a few dollars per week on gas.
Chevrolet Volt
Chevrolet's impressively engineered plug-in hybrid Volt is available with two remarkable incentives through the end of April. Qualified buyers looking to finance a Chevrolet Volt can get zero percent interest for up to 60 months - a stunning deal when coupled with a five-figure federal tax credit which makes the new model an even more cost-effective choice. But we'd rather lease our Volt - especially since Chevy is offering a 36-month lease on the hatchback for just $349 per month with only $2,499 due at signing. That strikes us as an unbeatable deal considering the midsize hatchback's base price of around $40,000 and its remarkable fuel economy ratings of more than 90 miles per gallon "equivalent."
Find a Chevrolet Volt for sale.
Ford Fiesta
Although the Ford Fiesta doesn't offer an electric drivetrain or even hybrid propulsion, the handsome subcompact is still capable of achieving an impressive 40 miles per gallon on the highway. And through the end of March, the miserly Fiesta is also a great deal thanks to some attractive special offers from Ford. According to the automaker, cash buyers interested in a 2012 Fiesta can take $500 back, while shoppers interested in financing can qualify for interest rates as low as 2.9 percent for up to 48 months. Ford is also offering 24-month lease rates as low as $189 per month with $1,804 due at lease signing. Indeed, while the Fiesta may not have the panache of a hybrid, there's no denying it's a standout in both fuel economy and in price.
Honda Civic Hybrid
There are several special offers available on the all-new, third-generation Honda Civic Hybrid for the month of March. Shoppers looking to lease a Civic Hybrid will find monthly payments as low as $239 per month with $2,199 due at signing, or about $60 per month more than a base-level Civic LX. Buyers looking to finance will also find a great deal, with interest rates as low as 0.9 percent for up to 36 months or 1.9 percent for up to 60 months.
Find a Honda Civic Hybrid for sale.
Toyota Prius
Although there were once long waiting lists and reports of sales at well over sticker price, there are now several incentives for the Toyota Prius. And while Toyota isn't advertising any deals on the 2012 Prius, the automaker is offering $750 cash back or interest rates as low as zero percent for 36 months on remaining inventory of the mechanically identical 2011 model. Consumers looking to lease a 2011 Prius can also find a great deal, with monthly payments of just $249 per month and $500 cash back after $2,399 due at signing. It may not be the latest model year, but we're still impressed by Toyota's special offers on its tremendously efficient - and surprisingly practical - third-generation Prius.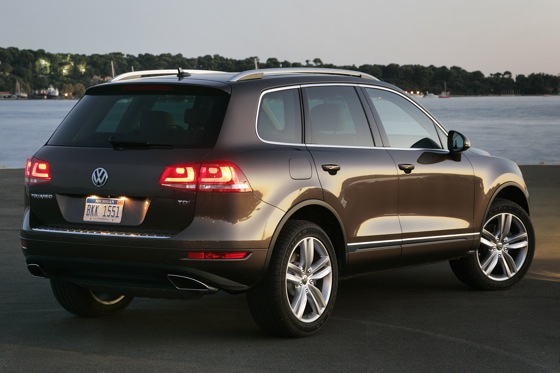 Volkswagen Touareg TDI
It may not offer 40-plus miles per gallon and a hybrid drivetrain, but Volkswagen's diesel-powered Volkswagen Touareg TDI is extremely efficient in its own right. Thanks to a 225-horsepower turbodiesel V6 and a standard 8-speed automatic transmission, the Touareg TDI can achieve nearly 20 miles per gallon in city driving and a whopping 28 mpg on the highway - amazing figures for a midsize SUV. And through the end of March, VW is offering the Touareg TDI with zero percent financing for up to 60 months, making its steep base price of more than $47,000 including destination suddenly seem more attractive.
Find a Volkswagen Touareg TDI for sale.
What it means to you: Despite rising gas prices and the increasing popularity of fuel-efficient cars, many are available with special offers and incentives throughout March.