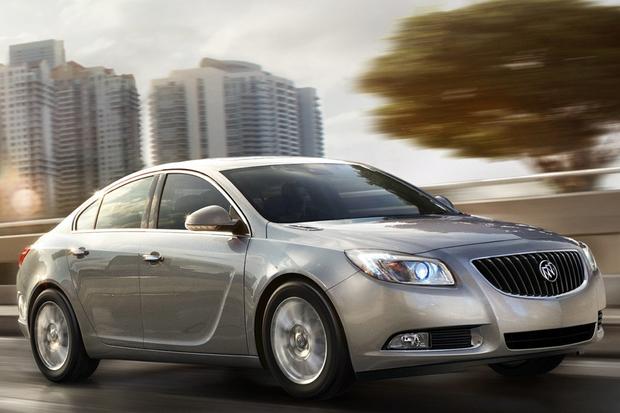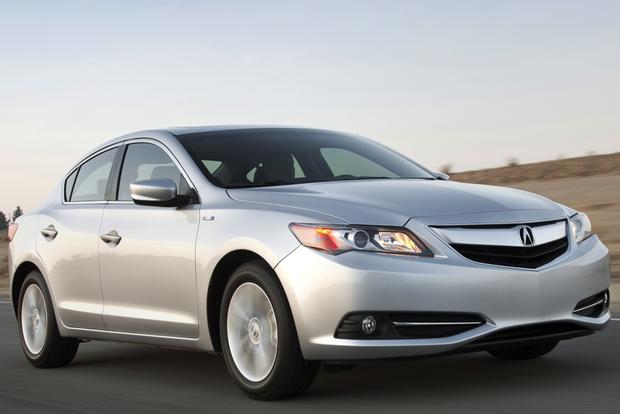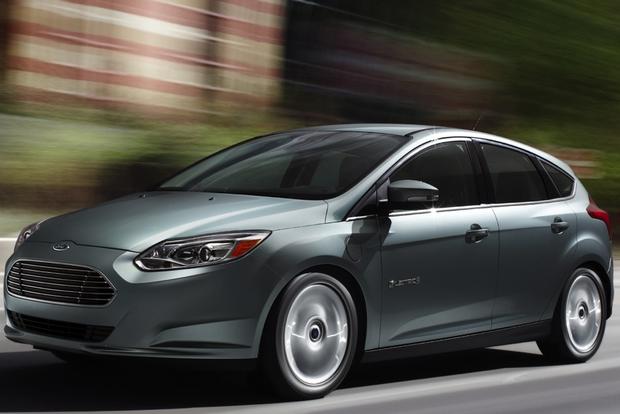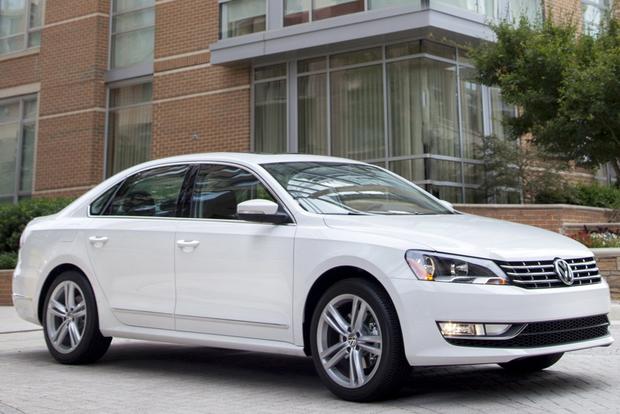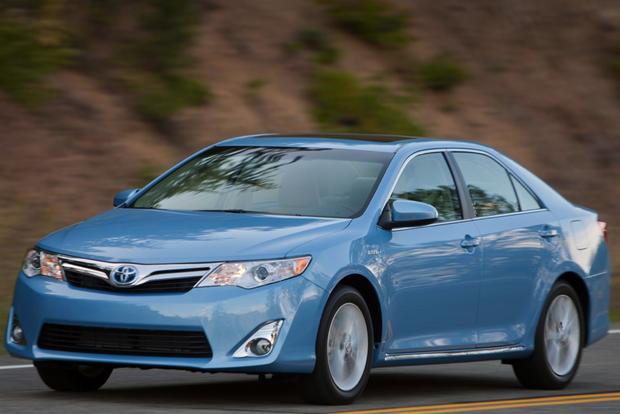 Shoppers interested in a fuel-efficient new car might think that saving money at the pump means spending more in the showroom. But we think you can buy a "green" car without spending a small fortune. To prove our point, we've rounded up some green car deals available in March on a few of the most fuel-efficient new cars.
Acura ILX Hybrid
Acura's latest sedan is an upscale take on the Honda Civic. It offers three engines: two gas-powered four-cylinders, and a hybrid powerplant borrowed from the Civic Hybrid. ILX models equipped with that engine return 39 mpg in the city and 38 mpg on the highway. In March, the ILX Hybrid is a great deal thanks to several available low-interest offers. Through the end of the month, Acura is offering interest rates as low as 0.9 percent to qualified shoppers. Best of all, the low rate is good for up to 60 months - a rare long term considering the sedan's recent arrival on the market.
Find and Acura ILX Hybrid for sale
Buick Regal eAssist
The 2013 Buick Regal sedan offers a four-cylinder hybrid powertrain. Dubbed "eAssist," the engine produces 197 hp and returns 25 mpg city and 36 mpg highway. In March, shoppers interested in the Regal can take advantage of several offers. The best deal is on leftover 2012 models, which are available with zero percent interest for 60 months or up to $1,500 cash back. But the 2013 Regal also offers a good deal, with cash back offers of up to $1,000 and interest rates as low as 0.9 percent for up to 60 months.
Find a Buick Regal eAssist for sale
Chevrolet Volt
Chevrolet is offering a strong lease deal on its plug-in hybrid Volt hatchback in March. According to the automaker, qualified shoppers interested in the hatchback can lease a 2013 Volt for just $299 per month. That deal, which spans a 36 month term, requires $2,419 at lease signing. But it's limited to a reasonable 36,000 miles, giving most drivers ample room to stretch the hybrid hatchback's legs. Of course, in doing so, they'll return an EPA-rated 95 miles per gallon "equivalent" in city driving. Unfortunately for shoppers interested in financing a 2013 Volt or buying one with cash, Chevrolet isn't offering any other deals on the model this month.
Find a Chevrolet Volt for sale
Ford Focus Electric
The 2013 Ford Focus Electric is the latest plug-in hybrid to reach the market, rivaling the Chevrolet Volt and the Toyota Prius Plug-In. The Focus Electric is available with several great offers in March. The best offer is for shoppers looking to finance the plug-in hybrid, as Ford is offering zero percent interest for up to 60 months plus $2,000 cash back. Ford is also offering a program targeting drivers leasing cars from rival brands. Through March, the "competitive lease" program gives drivers up to $1,000 cash back if they give up their current lease and choose a Ford instead.
Find a Ford Focus Electric for sale
Toyota Camry Hybrid
Several great deals are available in March on remaining inventory of Toyota's 2012 Camry Hybrid. The best offers are for shoppers interested in financing the sedan, as it's available with zero percent interest for up to 60 months. But Toyota also has a good offer available for drivers who would rather lease. Through the end of March, qualified lease shoppers can get a Camry Hybrid for $209 per month for 36 months. And while that offer requires $1,999 down, drivers who take advantage in March can get up to $500 cash back on their down payment. We're especially taken by this deal since it makes the Camry Hybrid only a few dollars per month more than its gas-powered stablemate - and those dollars will be easily recouped at the gas pump.
Find a Toyota Camry Hybrid for sale
Volkswagen Passat TDI
Shoppers interested in Volkswagen's latest Passat can get a good deal on the miserly diesel model in March. That's because a new program from Volkswagen is touting zero percent interest on all of its 2013 diesel models for up to 36 months - a rare diesel deal from VW. Interestingly, VW is offering the same deal on its leftover 2012 diesel models. Given the choice, we'd choose the 2013 Passat, even though it's very similar to last year's version. However, you may be able to negotiate a better deal on a 2012 model at your local Volkswagen dealer.
What it means to you: Our list of green car deals proves shoppers looking for a fuel-efficient new car don't have to spend full price.