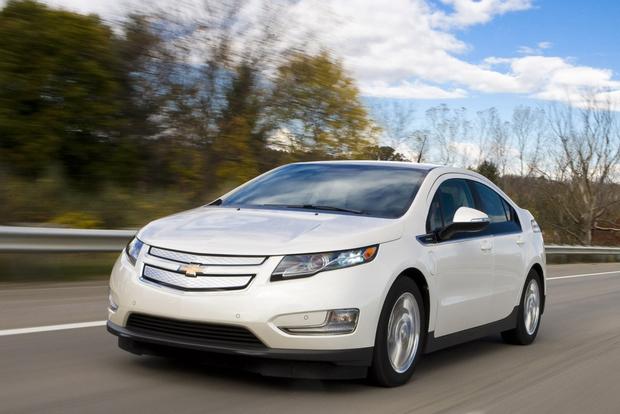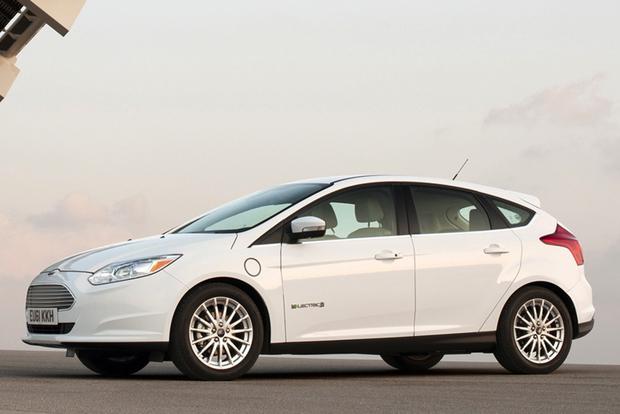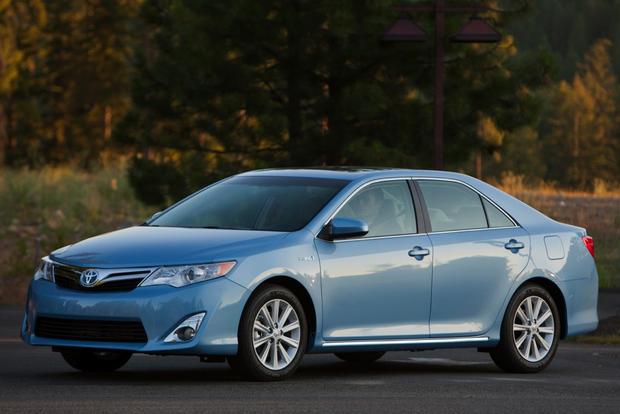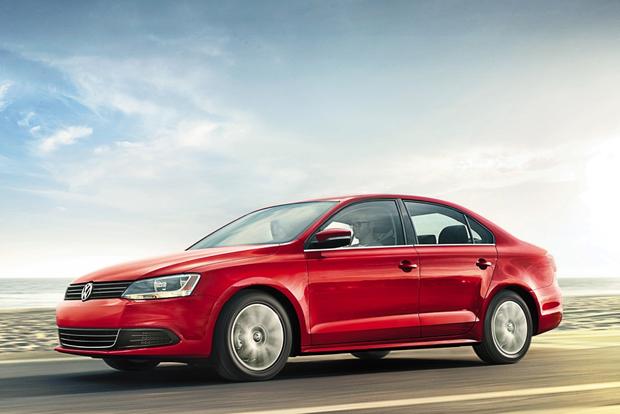 In many cases, shoppers looking for a fuel-efficient new car think they have to pay more to save at the pump. But as our list of green car deals shows, that isn't always true. We've rounded up some of the top incentives and special offers available this month on new fuel-efficient cars, whether drivers are looking to buy or lease.

Chevrolet Volt
The Chevrolet Volt is a plug-in hybrid hatchback that can travel around 30 miles on electric power alone. In May, the Volt is no longer available with a low interest rate offer for drivers looking to buy. For lease shoppers, however, the Volt is available with one of the best deals Chevrolet has ever offered. Through the end of the month, qualified drivers can lease a Volt for 36 months for $269 per month. Taking advantage of that deal requires only $2,399 down. Best of all, the lease offer lets drivers travel up to 12,000 miles per year without penalty.
Find a Chevrolet Volt for sale
Ford Focus Electric
The Focus Electric is a fully-electric 5-door hatchback based on the compact Ford Focus. Unlike the Chevrolet Volt, the Focus Electric doesn't have a range-extending gasoline engine. Its electric-only range is around 75 miles, according to the Environmental Protection Agency (EPA). Through the end of May, the Focus Electric is available with a great deal for drivers looking to finance. Qualified buyers can get the hatchback with zero percent interest for up to 60 months, plus up to $2,000 cash back. And Ford is offering a further $1,000 cash back if drivers are coming out of a competitive model's lease to buy the Focus Electric.
Find a Ford Focus Electric for sale
Nissan Leaf
The fully-electric Nissan Leaf hatchback offers nearly 100 miles of range. Updated for 2013, the Leaf is still among the very best deals in today's crop of electric vehicles and plug-in hybrids. Shoppers interested in financing a Leaf can get a good deal, as Nissan is offering zero percent interest for up to 36 months. But the best offer is on a 36-month lease. With $1,999 down, drivers can lease a base-level Leaf S for just $199 per month. That number is very enticing -- and it's even better when you consider that you no longer have to pay for typical expenses, such as fuel and oil changes.
Toyota Camry Hybrid
The Toyota Camry Hybrid offers a hybrid drivetrain in the popular midsize Toyota Camry sedan. It offers 43 mpg city and 39 mpg on the highway. Through the end of May, it's also available with incentives from Toyota. The best deal is a low-interest offer. Qualified buyers can get interest rates as low as zero percent for up to 48 months. Lease shoppers can get an incentive, too, as Toyota is offering a 36-month lease with $2,648 down and payments starting at just $249 per month.
Find a Toyota Camry Hybrid for sale
Volkswagen Jetta TDI
The Volkswagen Jetta TDI offers a fuel-efficient diesel powerplant in Volkswagen's popular Jetta sedan. Jetta models equipped with the 140-horsepower TDI engine return up to 30 mpg in the city and 42 mpg on the highway, according to the EPA. In May, the Jetta TDI is also available with a rare incentive: Through the end of the month, the sedan is available to qualified buyers with interest rates as low as 0.9 percent for up to 66 months. Volkswagen isn't offering any other special deals on the Jetta TDI, but that's a pretty good rate, considering the high demand for VW's diesel models.
Find a Volkswagen Jetta TDI for sale
What it means to you: Our list of green car deals proves shoppers can save money at the pump without spending too much at the dealer.
Incentives can vary based on where you live, so residency restrictions may apply. Also, only buyers with very good credit will qualify for most of these deals. Not all incentives are available to all customers.