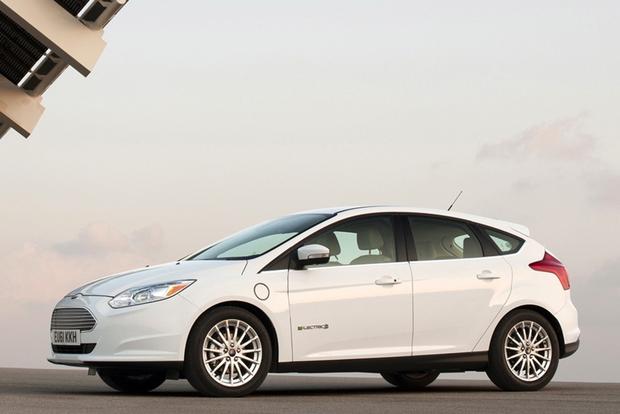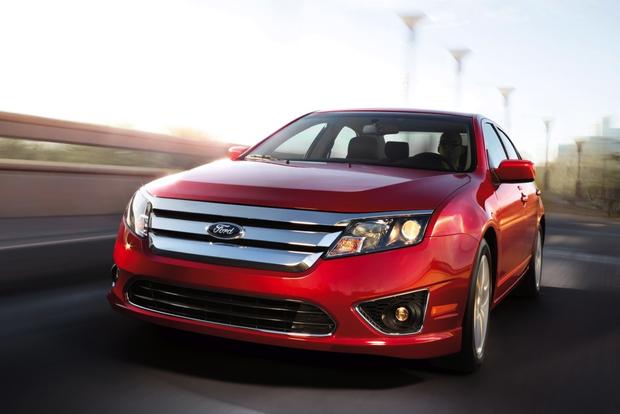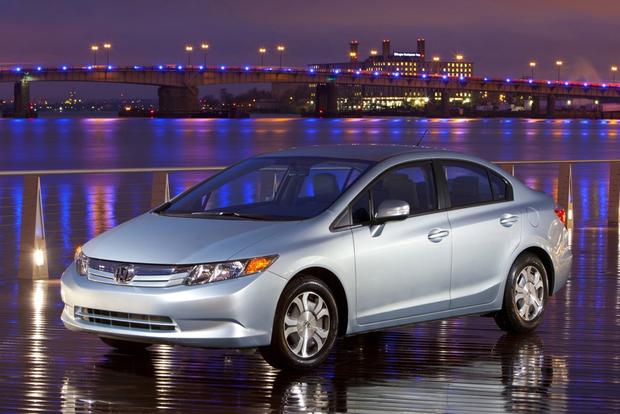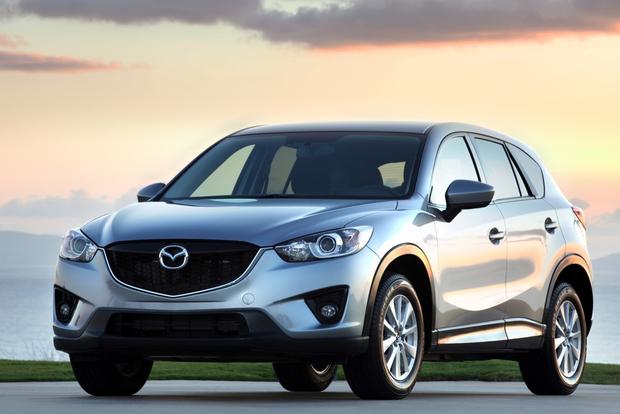 Although most buyers think they have to pay more to go green, our latest list of green car deals proves otherwise. Here are some of our favorite fuel-efficient vehicles available with attractive manufacturer incentives in November, to help economical-minded shoppers get the best possible deal on a new car in November.
Acura ILX Hybrid
Acura's latest car is a Honda Civic-based four-door sedan dubbed the ILX. In addition to offering two gasoline engines, the ILX also features an available hybrid motor capable of nearly 40 miles per gallon in combined city and highway driving. That model--along with most of the ILX lineup--is available with a low interest rate deal in November. Qualified buyers can get rates starting at just 0.9 percent for up to 36 months. Acura is also offering a $239 per month lease rate after $1,999 down on the base-level ILX 2.0, which returns around 30 miles per gallon in combined driving.
Ford Focus Electric
Ford's all-new Focus Electric is a fully-electric hatchback that boasts an EPA-rated 105 miles per gallon-equivalent and a range of up to 76 miles on a single charge. Through the end of November, interested shoppers can get zero percent interest for up to 36 months, 0.9 percent for up to 48 months or 1.9 percent for up to 60 months. Discounts like this are unusual for a brand-new car with advanced technology like the Focus Electric.
Find the Ford Focus Electric for sale
Ford Fusion Hybrid
Ford is still trying to clear out leftover stock of its 2012 Fusion Hybrid before a brand-new version arrives shortly, which translates into great deals for car shoppers who don't mind driving the old design. The 2012 Fusion Hybrid can be financed with zero percent interest for up to 60 months or 1.9 percent for up to 72 months. The sedan is also available with up to $3,250 off for cash buyers or up to $1,750 cash back when combined with the financing offer--a rare deal that combines both a low rate and a cash incentive.
Find the Ford Fusion Hybrid for sale
Honda Civic Hybrid
The highly efficient Civic Hybrid is available with two deals in November. The first is for shoppers interested in a low interest rate, as Honda is offering 0.9 percent interest on all 2012 Civic Hybrid models throughout the month. Shoppers looking to lease a Civic Hybrid can also get a good deal, as Honda is advertising 36-month lease rates with monthly payments starting at just $199 after $2,799 down. That makes the 50-mpg Civic Hybrid just $50 per month more than a base-level Civic LX sedan, and the same price as a 2012 Accord LX.
Find the Honda Civic Hybrid for sale
Mazda CX-5
Although it doesn't use hybrid technology or diesel power, Mazda's compact CX-5 is among the most fuel efficient SUVs available today. That's mainly due to Mazda's innovative SkyActiv technology, which saves fuel by reducing weight and complexity in the CX-5 and its powertrain. Through the end of November, shoppers interested in the recently released compact SUV can lease one for 36 months with payments of just $239 per month with $2,999 due at lease signing. The CX-5 can also be had with a low interest rate of just 0.9 percent for 36 months, which is a rare deal on a brand-new model.
What it means to you: Fuel-efficient cars don't have to be expensive, as proven by our list of November green car deals.