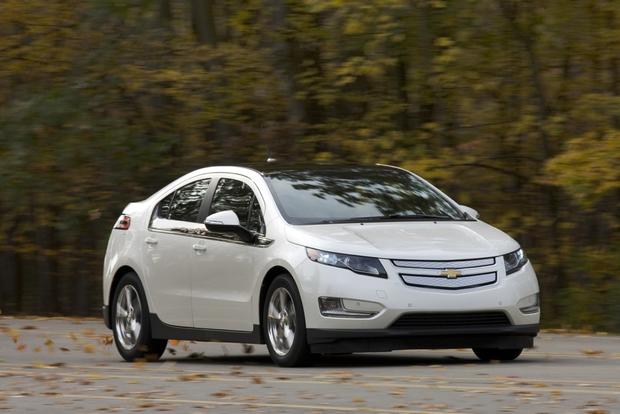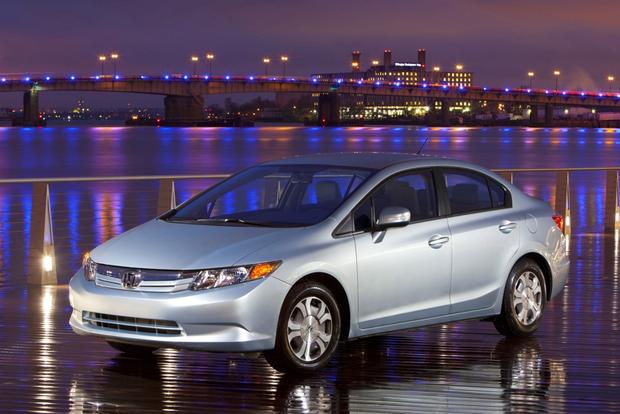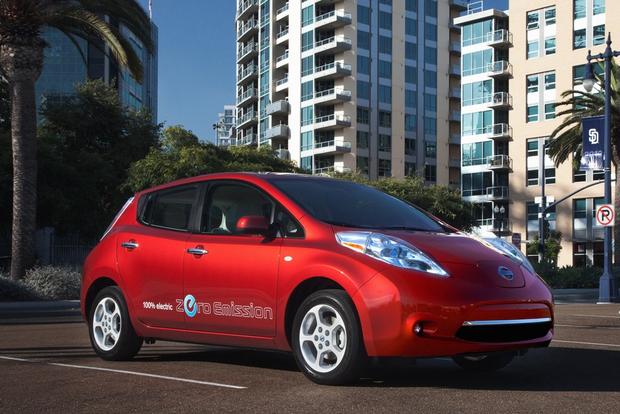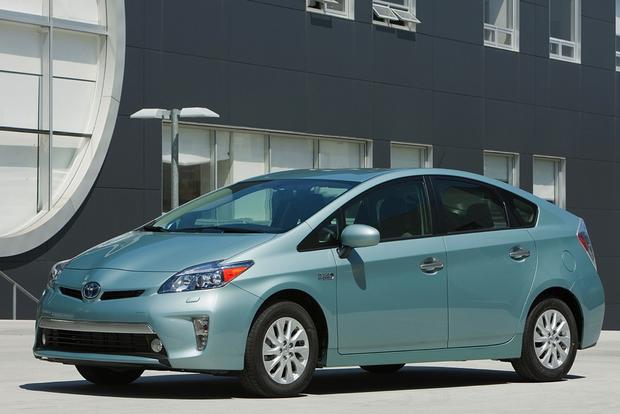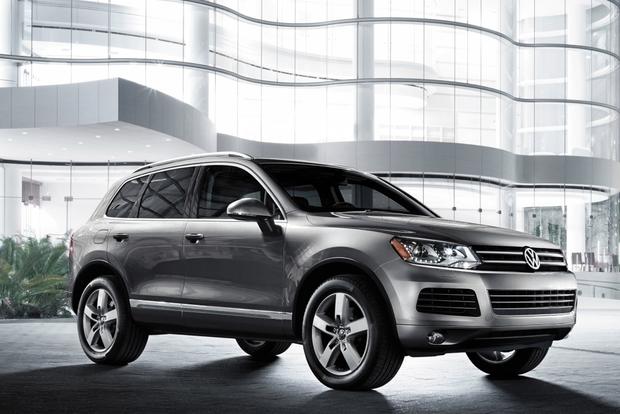 Buying a fuel-efficient new car doesn't necessarily mean paying a huge premium. We've rounded up some of the top green car deals and incentives available in October for shoppers interested in saving money at the dealer and at the pump.
Chevrolet Volt
Several great deals are available on the Chevrolet Volt for shoppers interested in giving the plug-in hybrid a try. The best deals are on leftover 2012 models, as Chevrolet says qualified buyers can get interest rates as low as zero percent for up to 72 months. But even shoppers interested in a 2013 Volt can get a great deal, as Chevrolet is offering zero percent interest for up to 60 months on the Volt's latest model year. Chevrolet also has a deal for lease shoppers, advertising a 36-month term with $1,529 due at signing and payments of just $299 per month--a good rate for a vehicle with a starting price of around $40,000.
Find a Chevrolet Volt for sale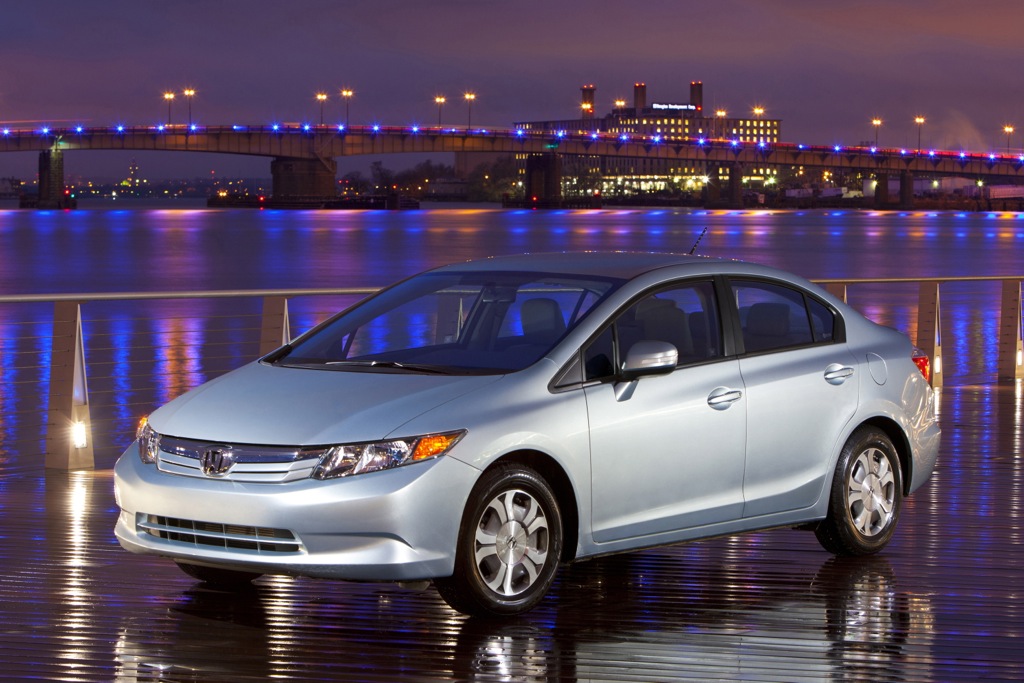 Honda Civic Hybrid
Although Honda doesn't offer a plug-in hybrid, its highly efficient Civic Hybrid remains one of the most fuel-efficient vehicles available today. Through the end of October, it's also available with several great incentives, including 0.9 percent interest for up to 60 months, or 1.9 percent for up to 72 months--a generous deal on a new body style. Honda is also offering two 36-month lease deals on the sedan, depending on what shoppers want to put down: For zero-down customers, the automaker is advertising payments of $280 per month, while a $2,799 down payment can get monthly rates as low as $199.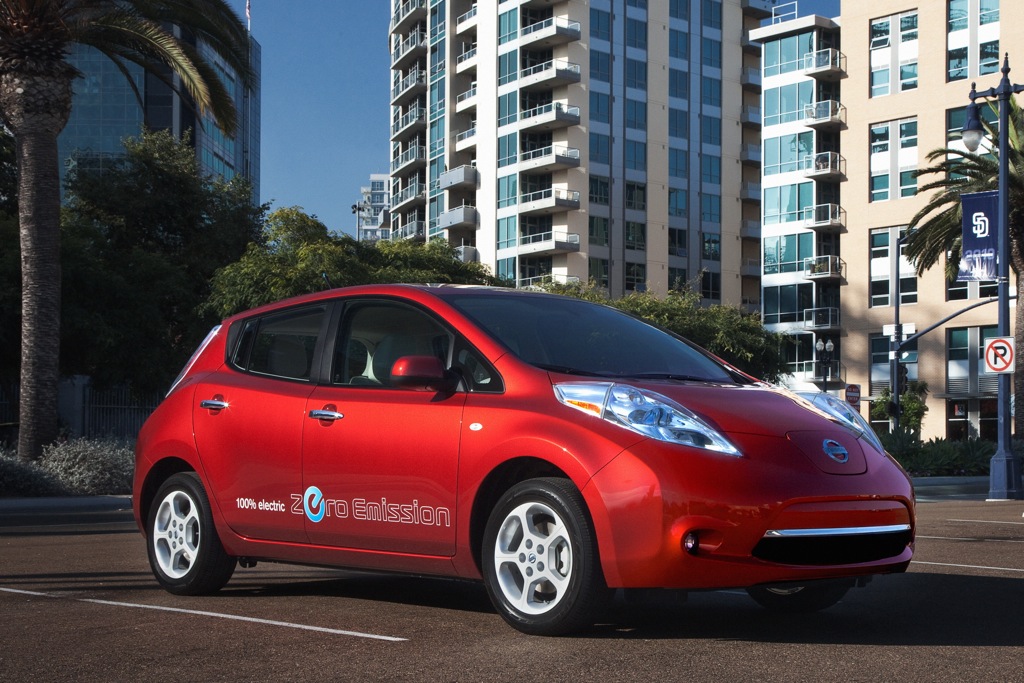 Nissan LEAF
Nissan's fully electric LEAF is one of the greenest cars you can get. And through October, it's also available with a lease incentive designed to help buyers get a taste of the electric vehicle. According to Nissan, qualified shoppers interested in leasing a LEAF can get a 39-month term with payments of just $249 after only $1,999 at lease signing. That's a great deal on the plug-in hatchback considering its starting price of more than $35,000, which would normally suggest a lease rate of well over $300 per month--but it's a deal Nissan can offer due to the LEAF's strong market demand and high residual value.
Toyota Prius
Toyota is offering two deals on its popular Prius hatchback throughout October. The first deal applies to the traditional Prius, which is a hybrid vehicle that doesn't need a plug. According to the automaker, shoppers interested in leasing that model can get one for 36 months at $239 per month after $2,399 at signing. The other offer applies to the Prius Plug-In, which boasts a gasoline engine and a fully electric plug-in motor. Shoppers can lease that model for 36 months at just $269 per month after the same down payment as its more traditional Prius stablemate. For shoppers who would rather finance the Prius Plug-in, the automaker is offering zero percent interest for up to 60 months plus a whopping $3,500 cash back.
Volkswagen Touareg TDI
Shoppers interested in a green SUV would be wise to consider the diesel-powered version of Volkswagen's midsize Touareg. Featuring a long list of luxury equipment, the Touareg TDI boasts a 225-horsepower turbodiesel V6 capable of returning 19 mpg in city driving or up to 28 mpg on the highway--an increase of more than 20 percent compares to the standard V6 model. And through October, the 2012 Touareg TDI is available with zero percent interest for up to 72 months--an offer that increases to 0.9 percent for up to 60 months on the slightly newer 2013 Touareg TDI.