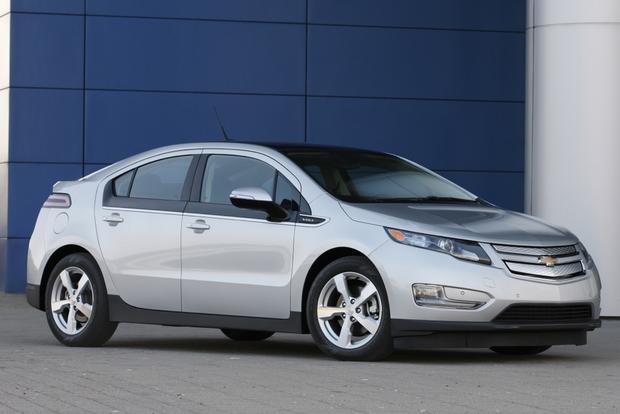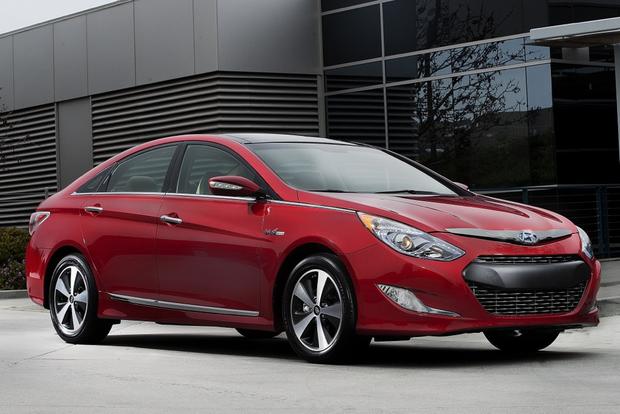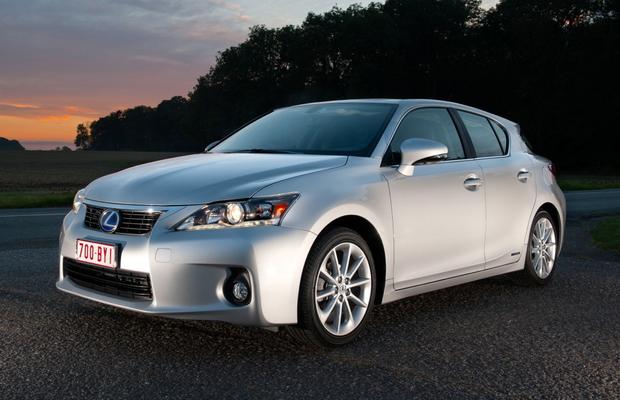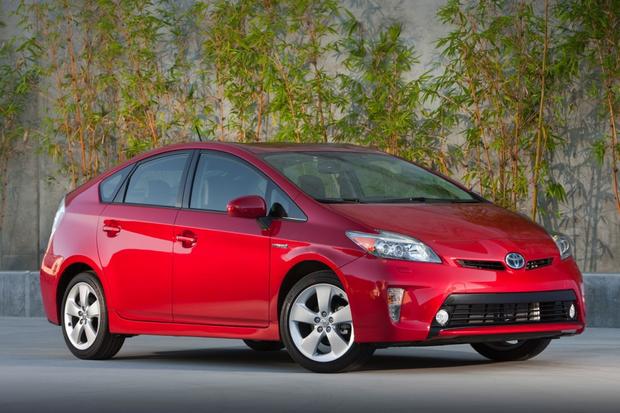 Although many shoppers think going green means paying a premium, several of today's top fuel-efficient cars boast great deals throughout September. We've rounded up some of the top green car deals this month to arm buyers with up-to-date information when they set out looking for a brand new set of environmentally friendly wheels.
Chevrolet Volt
The plug-in hybrid Chevrolet Volt is available with two generous incentives in September. For buyers looking to buy the hatchback, Chevrolet is offering zero percent interest for up to 72 months on all 2012 models, or the same low rate for up to 60 months on the recently released 2013 Volt. Shoppers who would rather lease will also find a great deal, as Chevrolet is offering a two-year term with payments from just $269 after $2,789 at signing on 2012 Volt models. Unfortunately that rate doesn't apply to the 2013 Volt, but most shoppers likely won't mind since the popular plug-in hybrid is largely unchanged for the new model year.
Find a Chevrolet Volt for sale
Ford Fusion Hybrid
Ford's efficient Fusion Hybrid is available with several strong deals in September thanks to the impending release of an all-new, second-generation Fusion sedan. According to the automaker, buyers interested in purchasing the Fusion Hybrid can get zero percent interest for up to 60 months plus up to $2,500 cash back--a whopping deal on a car that remains in high demand. Ford is also offering a good deal for shoppers looking to pay in full, touting cash back payments as high as $4,000, or up to $4,500 for active military personnel and their immediate families.
Find a Ford Fusion Hybrid for sale
Hyundai Sonata Hybrid
Although Hyundai's midsize Sonata sedan wasn't updated for 2013, the automaker is advertising several incentives on 2012 models to clear out inventory for the upcoming model year. One such deal is for shoppers interested in financing the Sonata Hybrid, with Hyundai offering zero percent interest for up to 60 months or 0.9 percent for up to 72 months plus a whopping $1,000 cash back. But the best deal is for shoppers interested in leasing a 2012 Sonata Hybrid. Through September, Hyundai is offering lease rates starting at just $309 per month with nothing due at signing--a rare zero-down deal on one of the hottest hybrids on the market.
Find a Hyundai Sonata Hybrid for sale
Lexus CT 200h
Lexus is offering lease and finance deals on its compact CT 200h hatchback through the end of September. According to the automaker, shoppers interested in leasing a 2012 CT 200h can get a 36-month term with payments starting at just $359 after $3,750 at lease signing. For buyers who would prefer to finance the hatchback, Lexus is offering interest rates as low as 1.9 percent for up to 60 months, which is a rare deal on any model from the upscale Toyota brand. And in addition to offering a reasonable deal up front, the CT 200h will also save buyers money at the pump thanks to fuel economy figures of more than 40 mpg in combined city and highway driving.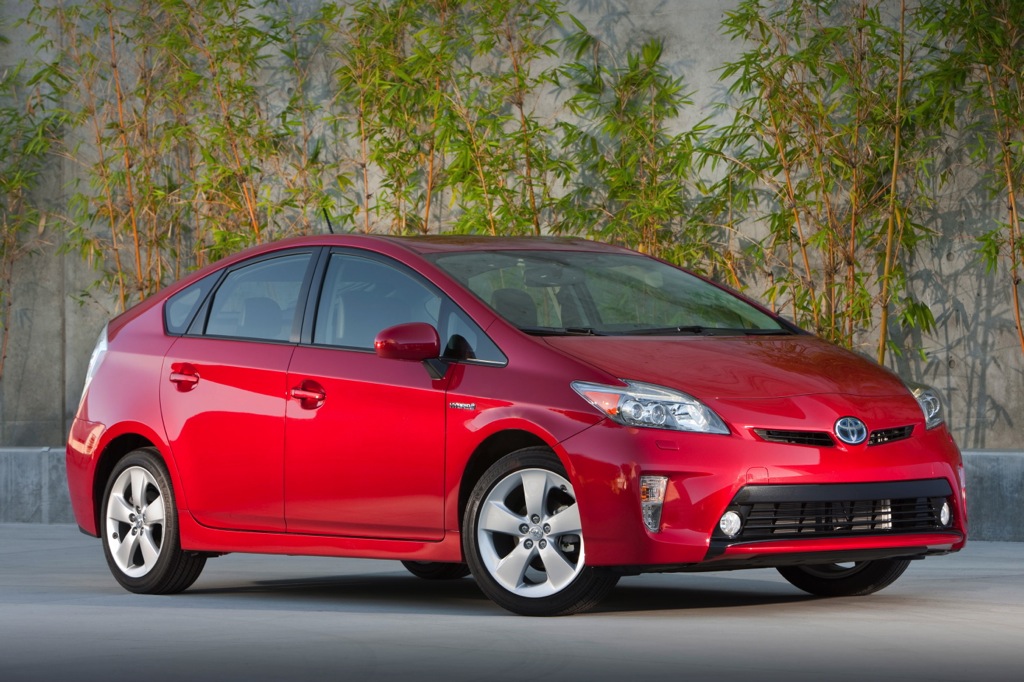 Toyota Prius
The rarely discounted Prius is available in September with a special lease offer from Toyota. According to the automaker, qualified buyers can lease the hatchback for just $239 per month with an enticing 24-month term. While getting that payment requires $2,399 down at lease signing, it's a great rate for a model that boasts terrific practicality and some of the best fuel economy on the market. For buyers interested in an even more efficient Prius, the automaker's Prius Plug-In Hybrid also boasts a good lease deal in September: $269 per month for 36 months after $2,399 down at lease signing.
What it means to you: Our green car deals prove that going green doesn't have to mean spending more money up front.