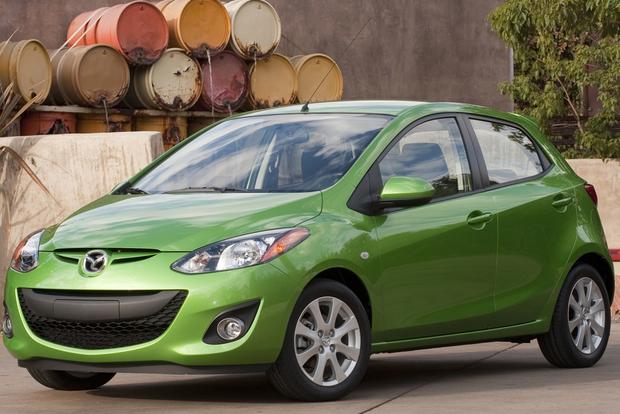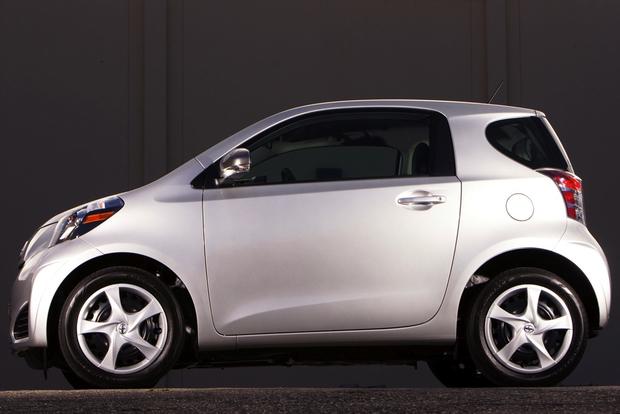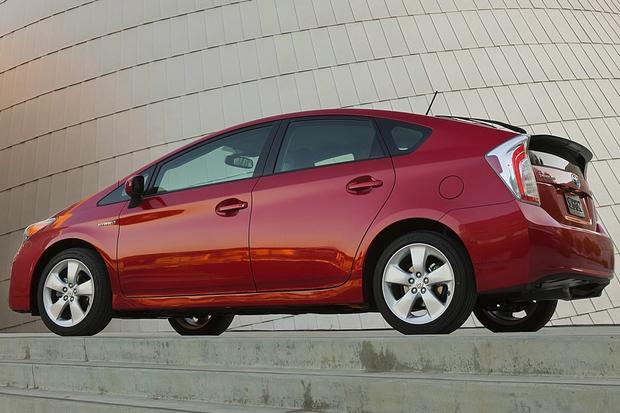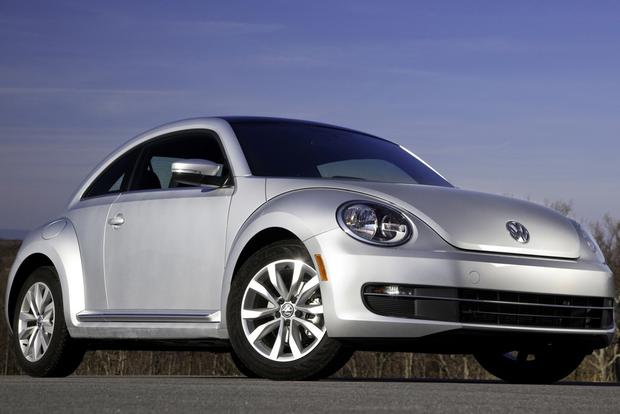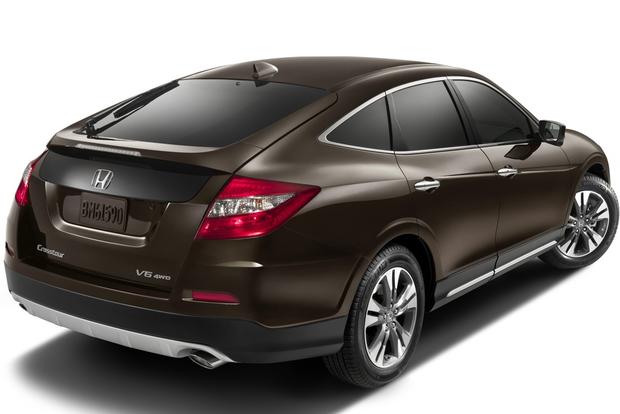 Today's hatchbacks offer a practical alternative to modern sedans. For shoppers interested in a new model, we've rounded up some of today's best hatchback deals to show drivers the best incentives and special offers now available on many popular hatchbacks.
Honda Crosstour
The 2013 Honda Crosstour is an Accord-based hatchback with family appeal. In August, Honda has several strong incentives available on the Crosstour. For qualified drivers looking to finance, one is interest rates starting at 0.9 percent for up to 60 months. But lease shoppers can also take advantage of deals in August. Those interested in the lowest payment can get a Crosstour EX for $259 per month after $2,299 down at lease signing. For those who would rather put nothing down, Honda is offering a 35-month lease deal with zero down and payments from $310 per month.
Find a Honda Crosstour for sale

Mazda2
The tiny Mazda2 is Mazda's smallest car, offering five doors and a subcompact footprint. In August, the 2013 Mazda2 is available with two incentives for drivers interested in getting a small hatchback for a good price. One is a cash-back deal: Through the end of the month, drivers paying cash for a Mazda2 can get $1,500 back on all versions of the small car. But the best deal is for qualified shoppers looking to finance the 2013 Mazda2, because the brand is offering 0-percent interest for up to 60 months plus up to $500 cash back -- an enticing deal for a car that's already budget-priced before incentives.
Scion iQ
The 2013 Scion iQ is a tiny 4-seat hatchback designed for city-dwelling car shoppers. In August, it's available with an exceptional lease deal that boasts one of the lowest monthly payments on the market. Through the end of the month, shoppers interested in the subcompact Scion can get a 36-month lease with payments starting at just $99 per month. While that offer requires nearly $2,000 down, it's still an impressive lease deal for drivers looking to cut back on monthly expenses.
Toyota Prius
The popular Toyota Prius is a 5-door hatchback with a hybrid 4-cylinder engine. In August, the 2013 Prius is available with two incentives designed to attract drivers looking to save money at the pump and on their next car. For lease shoppers, that means a 36-month term with payments starting at $229 per month after $2,628 due at lease signing. Drivers who would rather finance can also get a strong deal, as Toyota is offering 0-percent interest for up to 60 months on its highly efficient hybrid hatchback.
Volkswagen Beetle
The Volkswagen Beetle is a retro-themed hatchback with seating for four. In August, Volkswagen is offering financing incentive on all its models, including the iconic Beetle. Qualified drivers looking to finance a Beetle can get 1.99-percent interest for up to 48 months on all 2013 models. That deal is also available on other Volkswagen models, including the Beetle convertible for drivers who would rather put the top down and enjoy the last few summer months.
Find a Volkswagen Beetle for sale
What it means to you: Today's best hatchback deals are available on some of the most popular hatchbacks on the market.