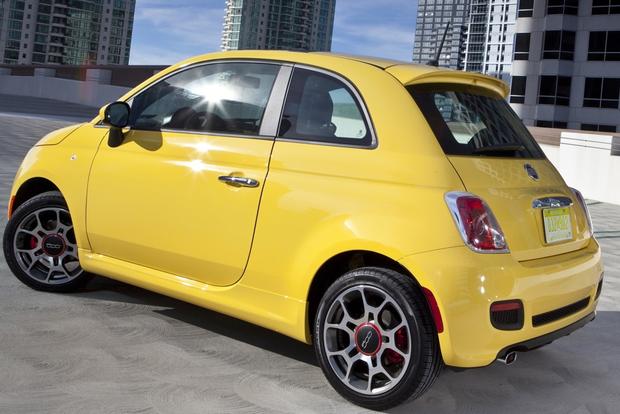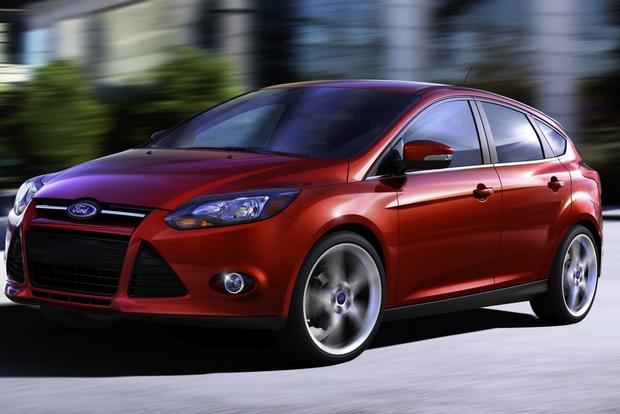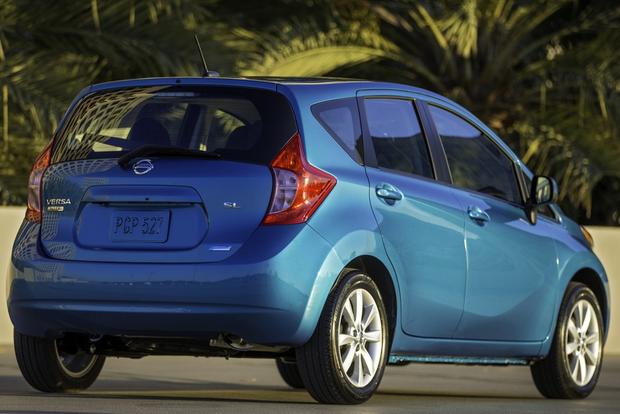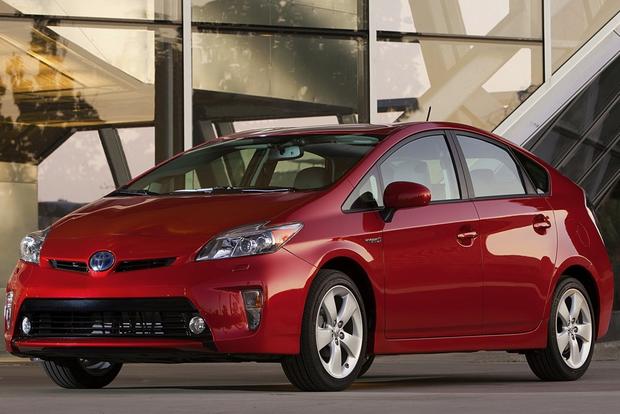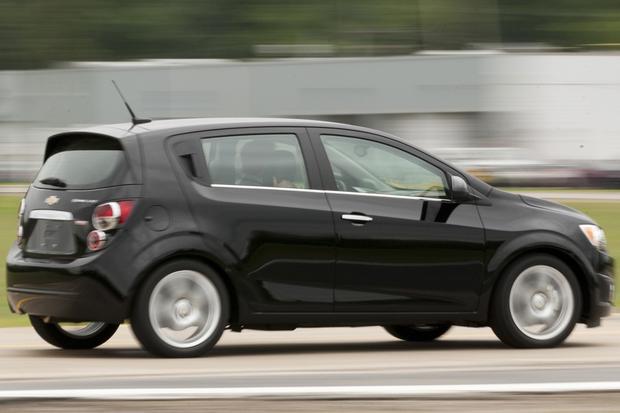 If you're interested in a hatchback, you've come to the right place. We've rounded up a few of the best hatchback deals on some of our favorite models to help you get a good price in July.
Chevrolet Sonic
The Chevrolet Sonic is a subcompact car that slots between the tiny Chevrolet Spark and the compact Cruze sedan. The Sonic is offered as a hatchback or a 4-door sedan. While Chevrolet hasn't offered many incentives on the Sonic since its recent arrival, the automaker is finally opening up a few deals in July. For shoppers paying with cash, that means up to $500 cash back -- a good figure for a car that starts around $15,000 including shipping. But finance customers get the best deal, as Chevrolet is offering a low interest rate of just 1.9 percent for up to 48 months this month on all 2013 Sonic models.
FIAT 500
The FIAT 500 is a subcompact car that boasts Italian charm and unique styling. In July, it's available with an incentive whether shoppers are interested in financing, leasing or buying outright. For cash buyers, FIAT is offering up to $500 back on all versions of the 500. For qualified shoppers looking to finance, the 500 can be had with 0 interest for up to 36 months. But the best deal is a lease offer currently available on the 500 POP. That model starts at $199 per month after just $999 due at lease signing, making it a good deal for a fun new model.
Ford Focus
The Ford Focus is a compact car available in sedan or hatchback body style. This month, Ford is offering several deals on the 5-door Focus hatchback. The best offer is a cash-back deal for shoppers paying in full. Through the end of July, cash buyers can get up to $2,750 back on all Focus SE models -- a huge figure, no doubt a result of Ford trying to clear out 2013 models before the 2014 inventory starts to arrive. Finance buyers also get a good deal this month, as Ford is offering 0 interest for up to 60 months plus up to $500 cash back.
Nissan Versa Note
The brand-new Nissan Versa Note just arrived in dealers as a fully redesigned 5-door hatchback companion to the small Versa sedan. It's already available with two incentives aimed at drivers looking to finance or lease their next car. For qualified finance shoppers, Nissan is advertising 0 percent interest for up to 36 months. Drivers looking to lease can also get a good deal, as Nissan is touting a 36-month term with payments starting at just $179 per month. Best of all, that figure requires only $1,999 down at lease signing.
Find a Nissan Versa Note for sale
Toyota Prius c
The Toyota Prius c is among the most fuel-efficient models, offering 53 miles per gallon city/46 mpg hwy. In July, it's available with two incentives: one for lease shoppers and another for those looking to finance. The better deal is for qualified shoppers financing their next car, as the Prius c is available with interest rates as low as 0 percent for the next 36 months. But lease shoppers also get a good deal, as Toyota is advertising payments as low as $179 per month for 36 months after $2,578 at lease signing.