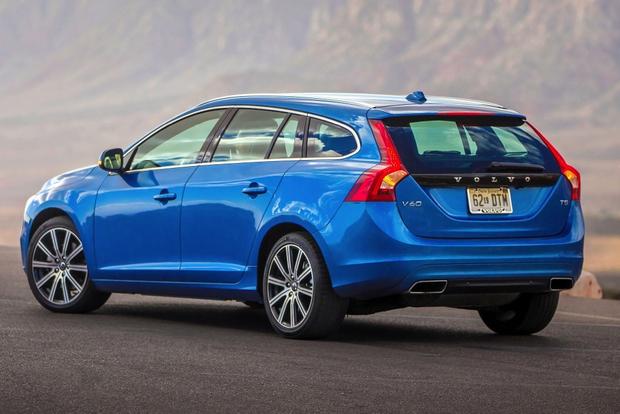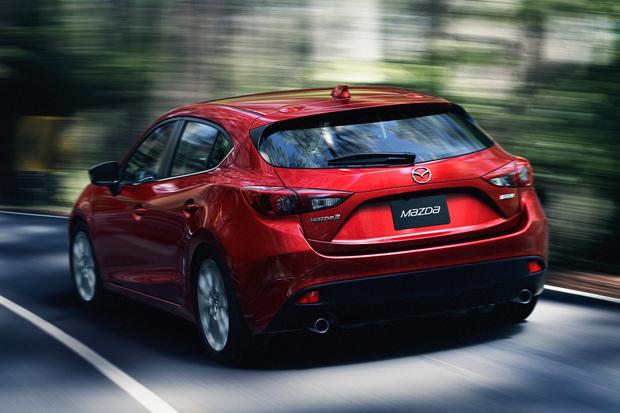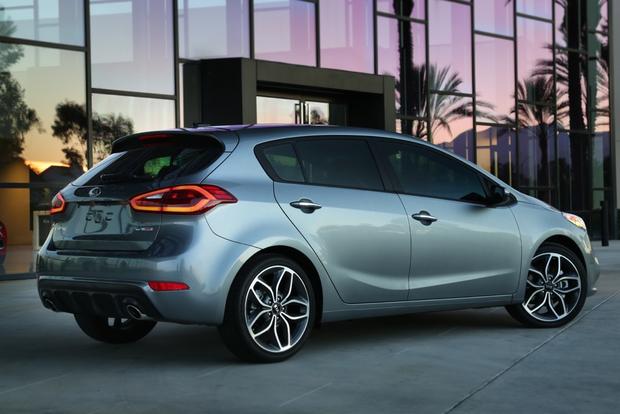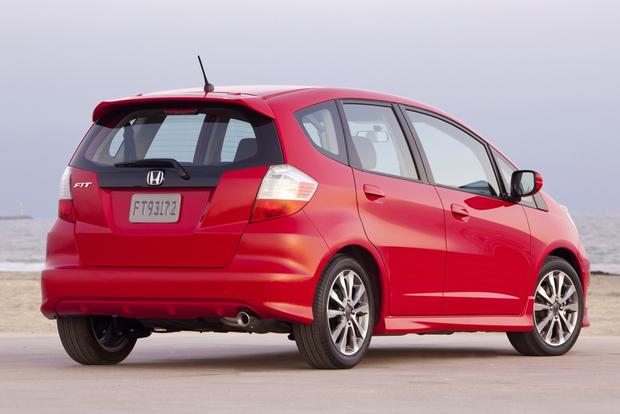 If you're interested in a practical new car that'll be easy on gas, a hatchback might be a good idea. To help you find the right one, we've listed today's top hatchback deals and incentives on a variety of our favorite new models.
Ford Focus
The Ford Focus is a popular compact model offered in 4-door-sedan or 5-door-hatchback guise. Drivers interested in the Focus hatchback will find several deals available in July, regardless of whether they're looking to finance or pay with cash. For cash buyers, Ford is offering up to $3,000 back on the 2014 Focus, which is a big cash-back figure for a car that starts at less than $20,000 with shipping. For qualified shoppers who would rather finance, Ford also has a great deal available: 0 percent interest for up to 60 months or 1.9 percent for 72 months -- two deals that can even be combined with up to $1,000 cash back.
Honda Fit
Honda's subcompact Fit is a 5-door, 4-cylinder hatchback that offers impressive fuel economy and a surprisingly roomy interior. With a new 2015 model on the way, the 2014 Fit is offered with a series of excellent incentives available throughout July. The best deal is a lease offer that touts payments from $139 per month for 36 months after $1,999 down at lease signing; that figure jumps to $169 per month after $1,799 down for the all-new model. For qualified drivers interested in financing, Honda is offering the Fit with 0.9 percent interest for up to 60 months or 1.9 percent for 72 months.

Kia Forte5
The Kia Forte5 is a 5-door-hatchback version of Kia's newly redesigned Forte sedan, which we enjoy for its combination of a roomy interior, excellent features and competitive pricing. Through the end of July, the Forte5 offers two good incentives for shoppers interested in a new compact car. For drivers looking to pay with cash, Kia is offering up to $1,000 back on all Forte5 models. Qualified drivers looking to finance get an even better deal; Kia is offering the Forte5 with 0 percent interest for 36 months or 1.9 percent for up to 72 months -- both deals include up to $500 cash back.
Mazda3
The Mazda3 is one of our favorite new hatchbacks. Offering five doors, handsome styling and sharp handling, the Mazda3 brings an enjoyable element to the compact-car world. It also includes must-have traits such as affordable pricing and strong fuel economy. In July, pricing is more affordable than ever thanks to two incentives available on all 2014 Mazda3 models. For qualified shoppers looking to finance, Mazda is offering 0.9 percent interest for up to 60 months. For drivers who would rather lease, Mazda is touting a 36-month term with payments from $199 after $2,359 down at lease signing.

Volvo V60
The Volvo V60 is a new model that bridges the gap between hatchback and wagon. Based on the S60 sedan, the V60 offers four doors and a sporty look, along with two available turbocharged engines. In July, the 2015 V60 also offers a good lease deal: Through the end of the month, lease shoppers can pick up a V60 with payments from $335 per month for 36 months after $3,499 down at lease signing. Through the end of July, Volvo is also offering the V60 with up to $1,500 in options allowances, which works a lot like a cash-back deal.
What it means to you: Our list of hatchback deals and incentives will help you find a practical new car at an excellent price.