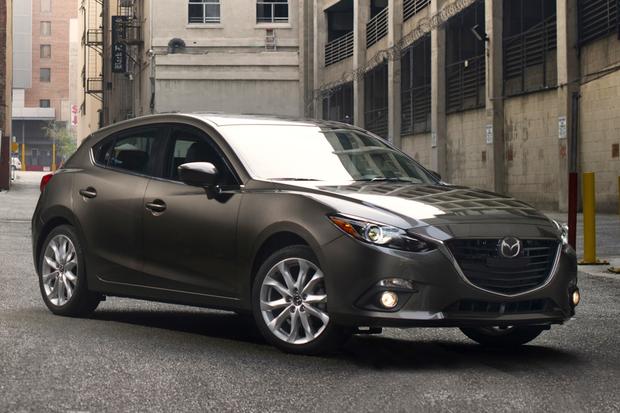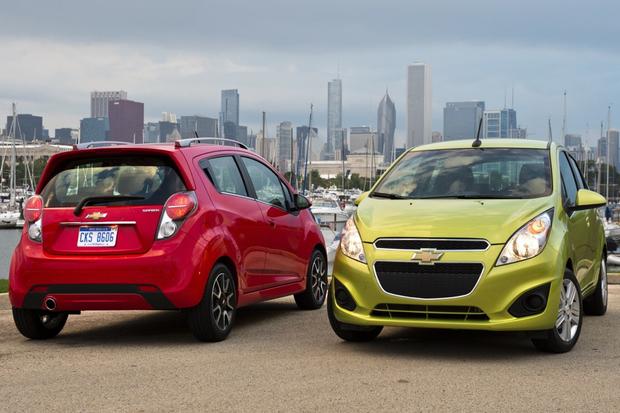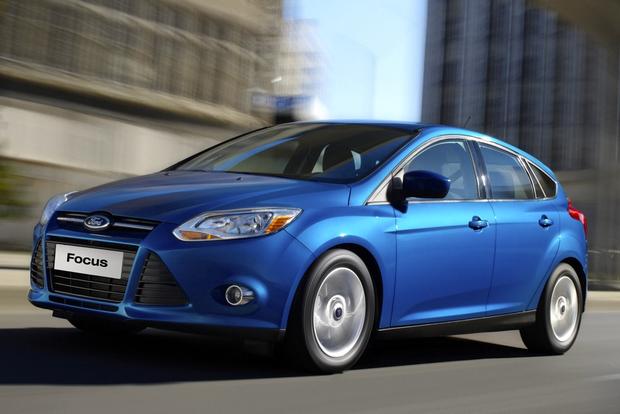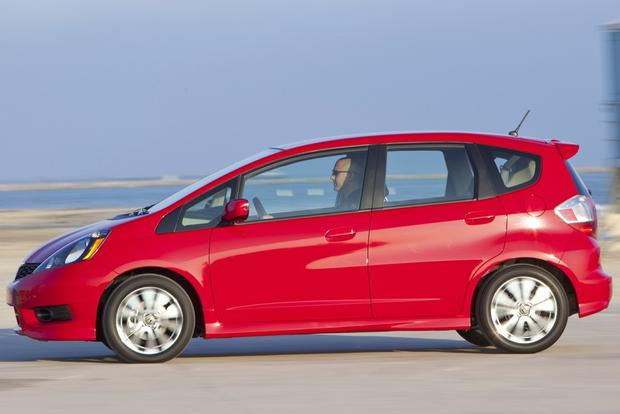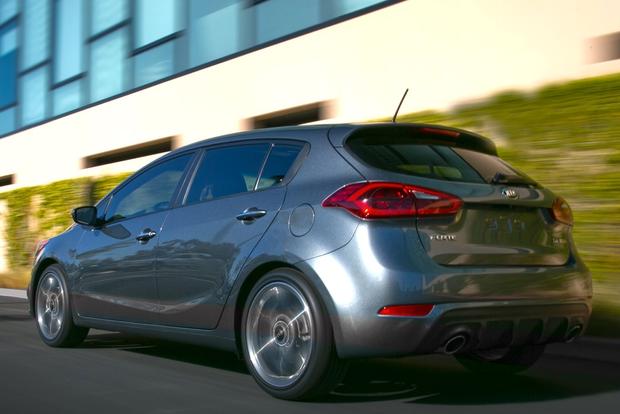 Many shoppers think that hatchbacks are among the most practical vehicles on the road, and we tend to agree. If you're searching for a new hatchback, you'll love our latest list of the best hatchback deals and incentives available today.
Chevrolet Spark
The tiny Chevrolet Spark is a subcompact hatchback that's perfect for city drivers looking for a car that will be maneuverable around town and easy on fuel. While the Spark has not previously been offered with incentives and deals, the 2014 model is finally available with an incentive in March. For qualified drivers interested in financing, Chevrolet is offering a 48-month term with interest rates starting at 2.9 percent. While it's not quite the same as the 60-month term that the brand is offering on other models, it's still an excellent deal on a popular new car.
Find a Chevrolet Spark for sale
Ford Focus
The 2014 Ford Focus is a popular compact car offered in 4-door sedan or 5-door hatchback body styles. In March, it includes some excellent incentives from Ford. Qualified shoppers interested in financing a 2014 Focus, for instance, can get 0 percent interest for up to 60 months -- a deal that includes up to $500 cash back. For those looking to pay in full, Ford is offering up to $2,500 back for cash buyers. And while Ford isn't offering a lease special for the Focus hatchback, we think monthly payments will be only a little more expensive than the brand's $169-per-month offer on the Focus SE sedan -- a deal that extends over 36 months and requires around $2,300 down.
Honda Fit
The subcompact Honda Fit is nearing replacement, and that means the outgoing model is now available with some excellent incentives and special offers. For qualified shoppers interested in financing the 5-door hatchback, Honda is offering 0.9 percent interest for up to 60 months on all 2013 models. For drivers who would rather lease, Honda is touting payments from $149 per month for 36 months -- a good deal that requires just $1,999 down at lease signing.
Kia Forte5
The redesigned Kia Forte is an excellent compact car that offers a long warranty, lots of standard and optional equipment, and eager powertrains. We're especially taken with the Forte5, which is a 5-door hatchback that boasts a more practical take on the standard sedan model. In March, the 2014 Forte5 is available with an excellent incentive for qualified shoppers looking to finance: 0 percent interest for up to 36 months or 1.9 percent interest for up to 60 months. Better yet, that deal includes up to $500 cash back.
Mazda3
The recently redesigned Mazda3 is among the best compact cars in the business thanks to its well-crafted interior, a long list of standard and optional equipment, reasonable pricing and excellent driving characteristics. In March, the 5-door Mazda3 hatchback is offered with several incentives for shoppers interested in a good deal. For drivers looking to lease, Mazda is offering a 36-month term with payments from $209 per month after $2,299 down at lease signing. Qualified shoppers looking to finance can also get a good deal, as Mazda is offering 0.9 percent interest for up to 36 months.
What it means to you: Today's top hatchback deals and incentives are available on a wide variety of popular, practical new models.