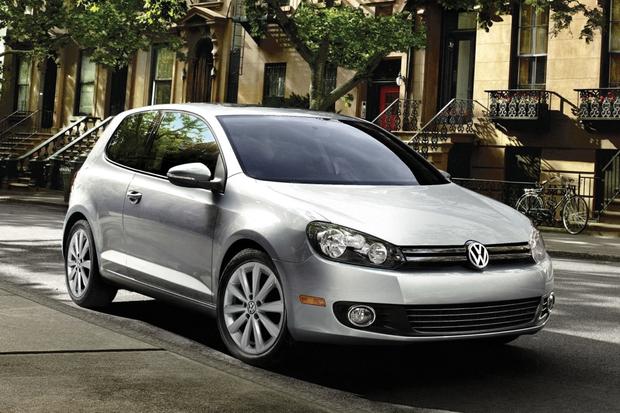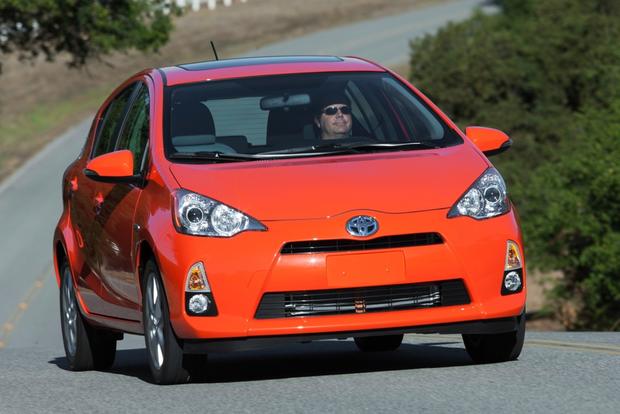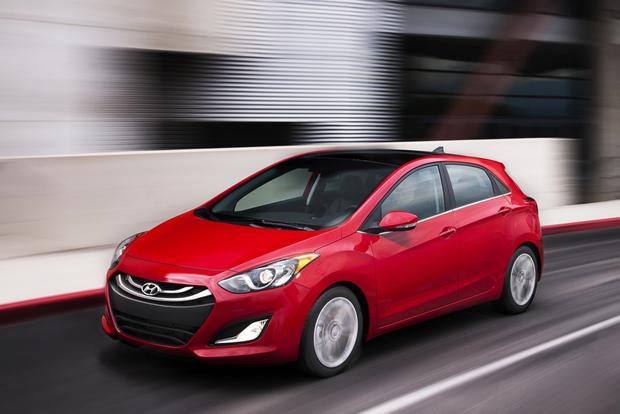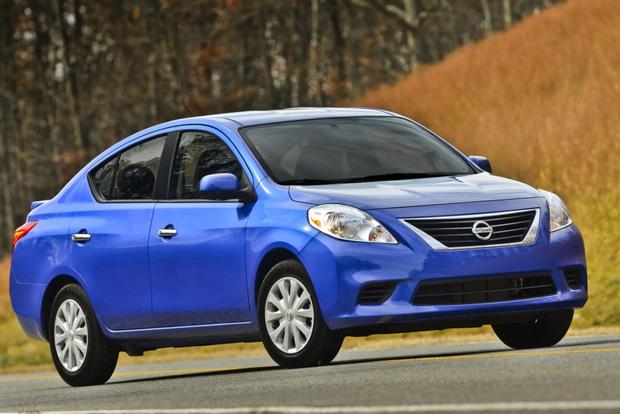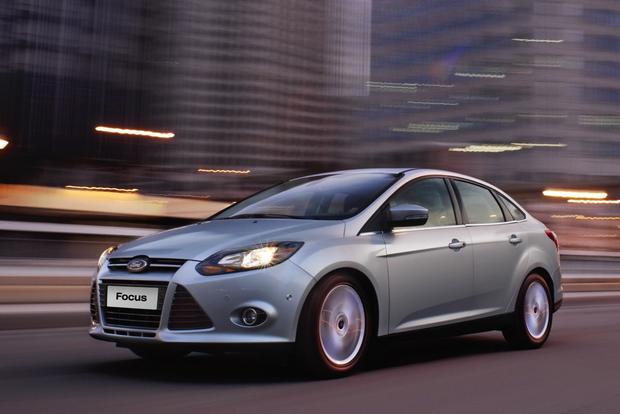 Many drivers prefer hatchbacks because of their practicality over sedans or coupes. If that's you -- and if you're searching for a new car -- our list of hatchback deals may be of interest. We've rounded up the best incentives and offers on today's top models for shoppers interested in buying or leasing a new hatchback in May.
Ford Focus
Though the latest Ford Focus is offered as a sedan, as well, some great deals are available in May on the 5-door Focus hatchback. Through the end of the month, qualified shoppers interested in financing the Focus hatch can get zero percent interest for up to 60 months. That interest rate also is available with up to $500 cash back. Meanwhile, shoppers looking to pay with cash can get up to $2,250 back. And, as always, Ford is offering another $500 back for police officers or active members of the U.S. military.
Hyundai Elantra GT
The Hyundai Elantra GT is a sporty new 5-door hatchback based on Hyundai's popular Elantra sedan. It's offered in May with a host of different incentives. The first is for shoppers looking to lease the sedan. Lease shoppers can get an enticing 24-month lease on the Elantra GT, with payments starting at just $189 per month. The only catch: Doing so requires putting down $2,699 at lease signing. For those looking to finance the Elantra GT, Hyundai is offering zero percent interest for up to 60 months or 0.9 percent for 72 months. Hyundai also is offering $500 back for returning Hyundai owners or shoppers trading in a competitor's model.
Find a Hyundai Elantra GT for sale
Nissan Versa
The Nissan Versa hatchback is among the least-expensive cars on sale today. In May, it offers three separate incentives that make it an even better deal than usual. The first is for qualified shoppers looking to finance the 5-door hatch. That deal provides zero percent interest for up to 36 months, plus up to $500 cash back. For buyers paying in full, Nissan is offering up to $1,000 cash back. And for those looking to lease the Versa hatchback, Nissan is advertising payments that start at $189 per month for 39 months after $1,999 down at lease signing.
Toyota Prius c
The Prius c is the smallest version of Toyota's popular Prius hatchback. In May, shoppers can get a good lease deal on the 5-door hatch. That's because Toyota is offering a 36-month term with payments starting at just $199 per month after $2,598 at lease signing. That's a good offer, especially considering how much money the Prius c will save drivers at the pump. The Environmental Protection Agency (EPA) rates the Prius c at 53 miles per gallon in the city and 46 mpg on the highway, making it one of today's most fuel-efficient cars that you don't have to plug in.
Find a Toyota Prius c for sale
Volkswagen Golf
The Volkswagen Golf is a practical compact hatchback based on the popular Jetta sedan. In May, two deals are available on the Golf. The first is for qualified buyers looking to finance a 2013 Golf. Those shoppers can get the compact hatchback with 2.9 percent interest for up to 66 months. Volkswagen is also offering a lease deal on the Golf in May. Through the end of the month, lease shoppers can get a base-level Golf for 36 months without putting anything down. That deal is available with payments starting at just $279 per month.
Find a Volkswagen Golf for sale
What it means to you: If you're searching for a hatchback in May, you're sure to find a great deal on our list.
Incentives can vary based on where you live, so residency restrictions may apply. Also, only buyers with very good credit will qualify for most of these deals. Not all incentives are available to all customers.