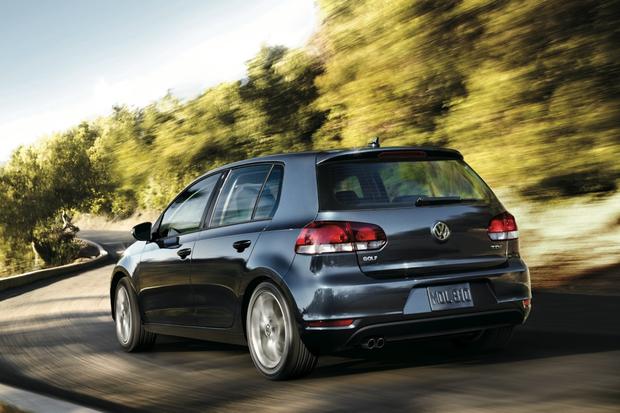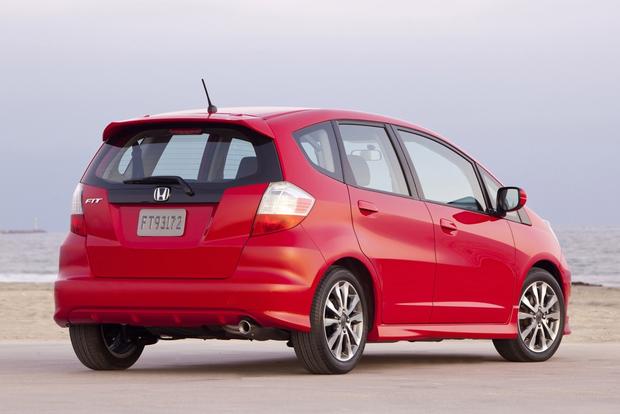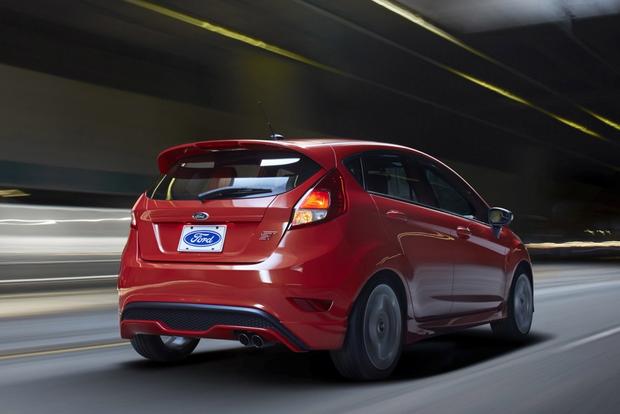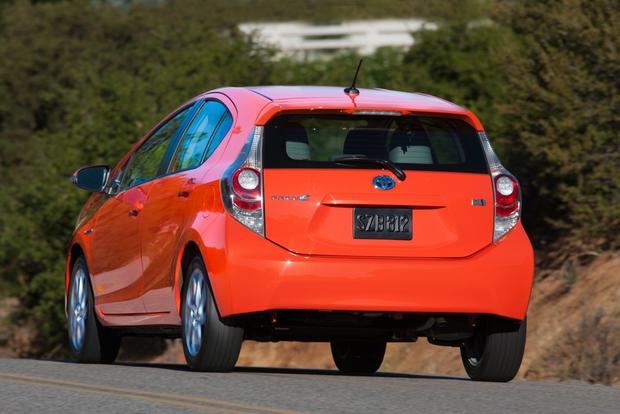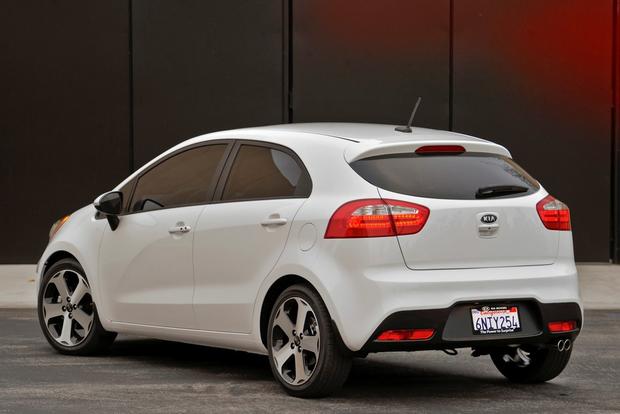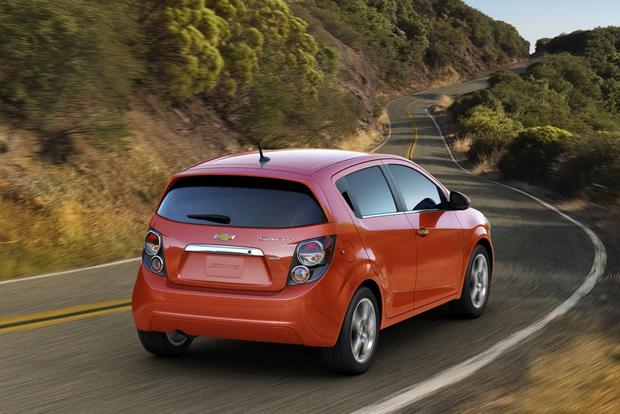 Many shoppers value hatchbacks for their added practicality and enjoyable styling. But our latest list of hatchback deals proves there's another reason to like hatchbacks: In September, many of them are offered with impressive incentives and special offers.
Chevrolet Sonic
The subcompact Chevrolet Sonic is a well-regarded new model offered in sedan and hatchback guise. In September, both body styles are offered with deals for shoppers interested in financing or paying with cash for a 2013 Sonic. For qualified buyers looking to finance, the best offer available on the Sonic is 0 percent for 48 months. Drivers looking to pay in full also get a good deal, with Chevrolet offering up to $1,000 cash back this month. Unfortunately, the automaker isn't offering any lease deals on the Sonic.
Find a Chevrolet Sonic for sale
Ford Fiesta
The subcompact Ford Fiesta is offered in two body styles: a 4-door sedan and a 5-door hatchback. Through the end of September, some of the best deals are available on the hatchback model. The best incentive is for qualified shoppers interested in financing a 2013 Fiesta, as they can get 0 percent interest for up to 60 months or 1.9 percent for 72 months. Best of all, that low-interest offer can be combined with up to $1,500 cash back. Ford is also offering up to $2,000 cash back on the 2013 Fiesta for shoppers looking to pay in full.
Honda Fit
Although it's rarely available with incentives, the hatchback-only Honda Fit is offered with a few deals in September as Honda clears out remaining 2013 inventory. The best offer is for qualified drivers interested in financing a Fit, as Honda is touting interest rates as low as 0.9 percent for up to 60 months. But lease shoppers also get to choose from one of two good deals in September. Drivers who want the lowest possible payment can put down $1,999 up front and lease a 2013 Fit for $159 per month for 36 months. But Honda also has a zero-down offer that includes payments starting at $210 for 35 months.
Kia Rio 5-Door
The recently updated Kia Rio is the smallest model in Kia's growing lineup. Offered as a sedan or a hatchback, the 2013 Rio's best September deals are available for the hatchback model. One is a low-interest offer for qualified shoppers looking to finance the Rio. Through the end of the month, that deal touts interest rates as low as 0.9 percent for up to 36 months -- a good deal for a newly redesigned car such as the Rio. For those looking to pay in full, Kia is also offering $500 cash back on the Rio through the end of September.
Toyota Prius c
The compact Toyota Prius c is one of Toyota's most efficient models -- and the most fuel-efficient vehicle on the market that doesn't need to be plugged in. In September, the 2013 Prius c is also available with strong incentives to save you money up front and at the pump. For qualified shoppers looking to finance, that means 0 percent interest for up to 36 months. The Prius c is also a good deal for drivers looking to lease, as the hatchback is offered with payments from $179 per month for 36 months after $2,578 down at lease signing.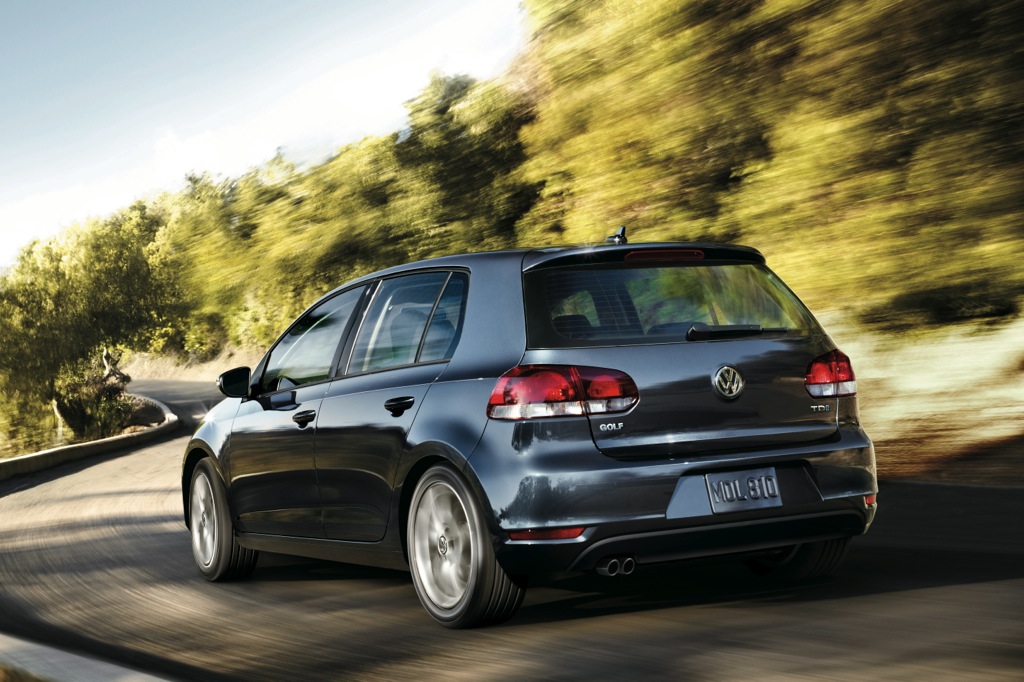 Volkswagen Golf
The Volkswagen Golf is a small hatchback based on the popular Jetta sedan. Offered in 3- and 5-door configurations, the Golf is an especially strong seller in foreign markets where drivers prefer hatchback models. In September, it's available with a low-interest incentive. That deal offers 0 percent interest to qualified shoppers who don't mind a 2013 model. It's available for up to 60 months, which makes it an enticing incentive for buyers interested in a good price on a new Golf.
What it means to you: If you're looking for a hatchback, our list of hatchback deals will point you toward the best models at the best prices.