As upscale automakers increase their interest in achieving sales targets and boosting volume, many high-end vehicles are available with impressive deals and special offers. We've rounded up several upscale cars that feature incentives throughout April to help car shoppers find a great deal their next luxury vehicle.
Acura's midsize TL features two special offers in April. While the upscale sedan's financing offer of 0.9 percent interest for up to 36 months is certainly a good one, we're more intrigued by the TL's lease offer, which remains one of the few zero-down leases among premium brands. According to Acura, qualified buyers can lease the TL for 35 months with nothing down and payments of just $420, making it easy for buyers to sign the papers and drive away. For car shoppers who would prefer a lower monthly payment to a zero-down lease, Acura is also advertising rates as low as $349 per month with $2,699 due at signing.
Several lease incentives are available on BMW's newly redesigned 5 Series sedan in April. Although lease rates on rivals like the Mercedes E-Class typically top $600 per month, the 2012 528i is available with starting monthly payments of just $549 after only $3,174 at signing. And while the 528i is the automaker's most basic 5 Series, the sedan's 240-horsepower 2.0-liter turbocharged four-cylinder is no slouch, propelling the sporty four-door to 60 miles per hour from a standing stop in just 6.2 seconds. But if that's not good enough, BMW is also advertising its muscular 300-horsepower 535i from $639 per month and the lightning-quick 400-horsepower 550i from $719 per month with $4,444 due at signing.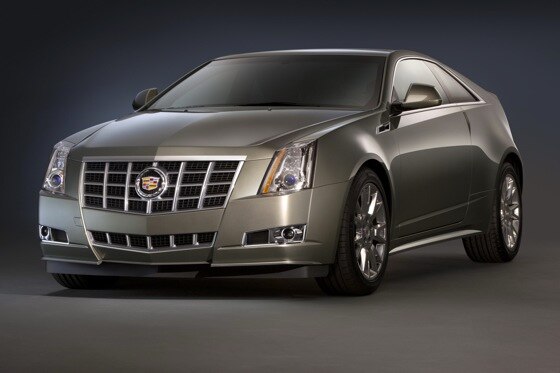 The angular Cadillac CTS Coupe is available with several incentives for buyers looking to finance or lease throughout April. For car shoppers interested in financing their CTS, Cadillac is offering 0.9 percent interest for up to 36 months, giving the sporty coupe one of the few sub-1 percent interest rate deals among its rivals. Car shoppers who would prefer to lease their CTS can also get a great deal, with 36-month rates as low as $361 per month after $1,999 down at signing. The automaker is also advertising similar deals on other CTS models, including the practical wagon and even the high-performance, lightning fast CTS-V.
Car shoppers looking for a price break a new Mercedes can find one in the 2012 C-Class. Through the end of April, the entry-level C250 is available with lease payments of just $369 per month after $4,029 due at signing – an appealing figure for an upscale, 201 horsepower sedan with a base price of more than $35,000. Buyers looking for a little more oomph can instead choose the all-wheel drive C300 4Matic – which includes a 228-horsepower V6 – for just $30 per month more, while the sporty C250 Coupe can also be had for just $399 per month with only $3,844 due at signing.
Mercedes is offering deals on both flavors of its sporty SLK throughout April. For car shoppers interested in leasing the SLK250, which features a new 201-horsepower 1.8-liter turbocharged four-cylinder engine, the automaker is advertising lease deals that start at $499 per month after $4,493 at signing. Stepping up to the sporty SLK350 bumps the initial payment to $4,964 and the monthly figure to $619, but justifies its extra cost by adding a muscular 302 horsepower V6, leather upholstery, a standard 7-speed automatic transmission and 18-inch alloy wheels in place of the SLK250's 17s.
What it means to you: Even buyers looking for a new luxury vehicle can find many available incentives that make prices more attainable.