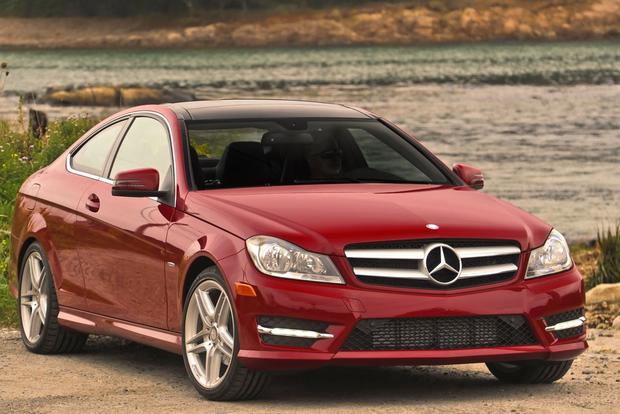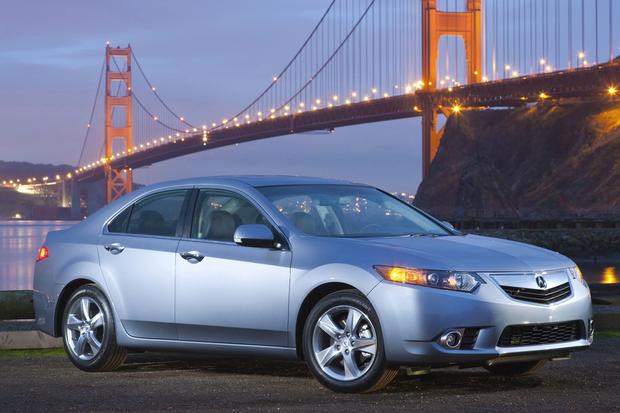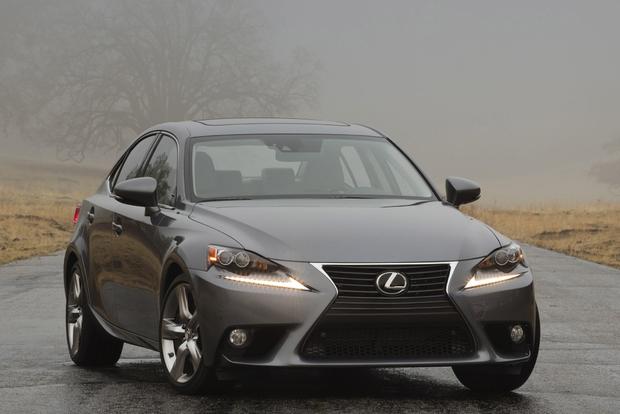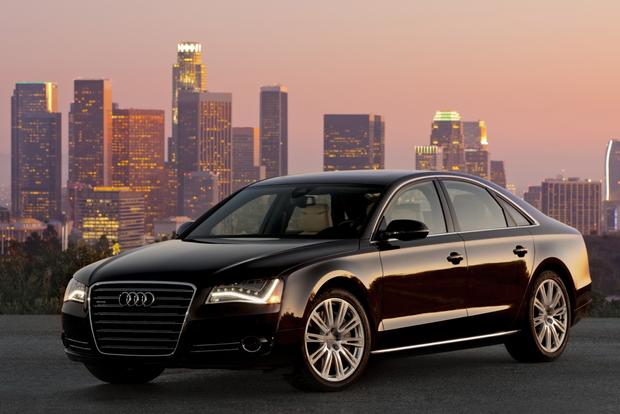 If you're interested in an upscale new vehicle this month, our latest list of luxury car deals can help. We've rounded up special offers on many of our favorite new cars, each one available throughout April. While we can't be there to help you select the right car, our list may give you some ideas on new models you can buy or lease at a great price.
Acura TSX
The 2013 Acura TSX is an entry-level luxury car offered as a sedan or station wagon. The Acura TSX is available with a few deals in April. Sedan models offer two lease incentives. The first is for drivers interested in the lowest possible monthly payment. Through the end of April, drivers can lease a TSX for 36 months with payments starting at $299 per month, but they have to put down $1,999 at lease signing. There's also a zero-down lease deal on the 2013 TSX. That incentive, also available for 36 months, includes payments starting at $350. For shoppers who want the added practicality of the TSX wagon, Acura is offering the same down payments, except with monthly rates from $309 or $360 per month.
Audi A8
The 2013 Audi A8 is a full-size luxury sedan. Although Audi is known to only rarely offer incentives, the brand has a good deal available this month on the A8. The only catch: You have to be a returning Audi buyer. But shoppers who currently own an Audi can get the A8 with up to $3,000 cash back. That's a good deal on the newly redesigned sedan, especially because we think it could be sweetened when combined with a well-negotiated deal at an Audi dealership.
Lexus IS
The 2013 Lexus IS is a sport sedan available in rear-wheel or all-wheel drive. With a new model on the way, Lexus is clearing out its inventory of last year's stock. That's great news for shoppers looking for a deal on the car, since Lexus is offering a long list of lease incentives this month. The best is for those who don't mind making a down payment. Those drivers can get a 2013 IS 250 for just $349 per month after $1,699 at lease signing. And the lease term is only 18 months, meaning a new car is just around the corner. Buyers who don't want to put anything down can also get a deal on the IS 250, with payments starting at $399. Unfortunately, taking advantage requires signing up for a 36-month lease term.

Lincoln MKS
The 2013 Lincoln MKS is a large luxury sedan based on the Ford Taurus. Shoppers interested in a full-size luxury sedan would be wise to check out the MKS in April. It's available with good lease and finance offers through the end of the month. The best lease deal requires nothing down and offers payments starting at $499 per month for 36 months. The MKS is also available this month with an incentive for qualified shoppers looking to finance their next luxury car. Qualified buyers can get interest rates as low as zero percent for up to 48 months or 0.9 percent for 60 months. And buyers currently driving a car from a competitive brand can get up to $1,000 cash back thanks to Lincoln's competitive conquest offer.
Mercedes C-Class
The 2013 Mercedes C-Class is an entry-level luxury car available with rear-wheel or all-wheel drive. Through the end of April, Mercedes is offering lease deals on a few C-Class variants. The base-level C250 is the least expensive option. It starts at $349 per month for 27 months after $4,043 at lease signing. Not surprisingly, adding all-wheel drive is slightly pricier. The 2013 C300 4Matic offers the same down payment but boosts the monthly rate to $369 for 27 months. Topping the price scale is the sleek new C250 Coupe, which starts at $379 per month. While the C250's offer has a lower down payment of just $3,773, it requires a 36-month term.
Find a Mercedes Benz C-Class for sale

Toyota Avalon
The 2013 Toyota Avalon doesn't wear a luxury badge, but the full-size sedan is certainly highly luxurious. And shoppers willing to forsake a premium brand name can get a great lease deal this month on the newly redesigned model. Through the end of April, the all-new 2013 Avalon is available for 39 months with payments from just $299 per month. The only catch: Taking advantage of that deal requires $2,698 at lease signing. Still, it includes a long list of features, such as leather upholstery, Bluetooth, a power-closing trunk, an iPod hookup and automatic headlights.
What it means to you: Today's top luxury car deals are even available on some of the most in-demand new cars.