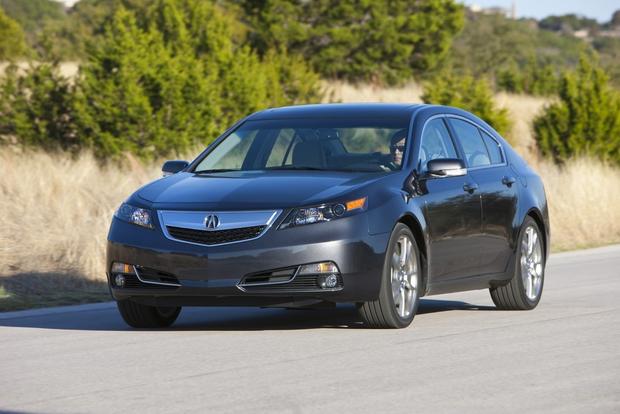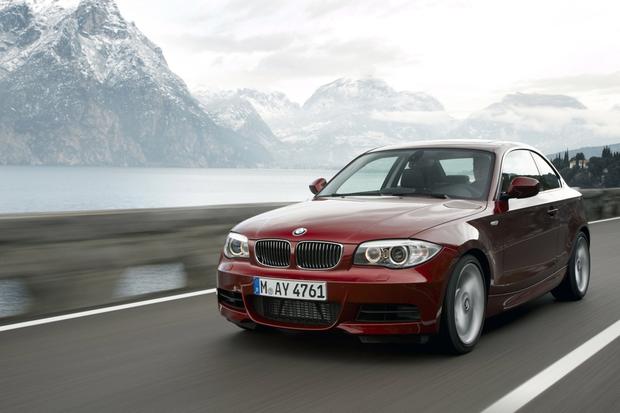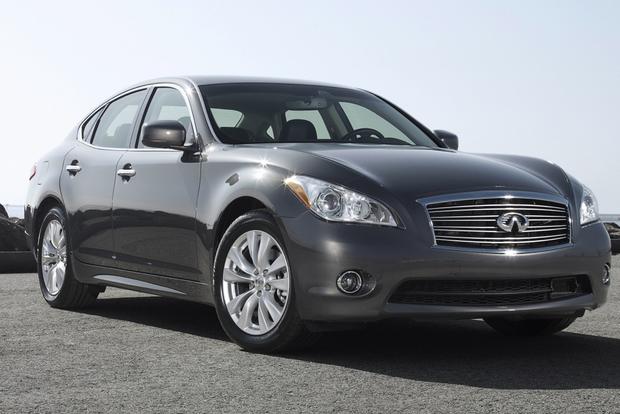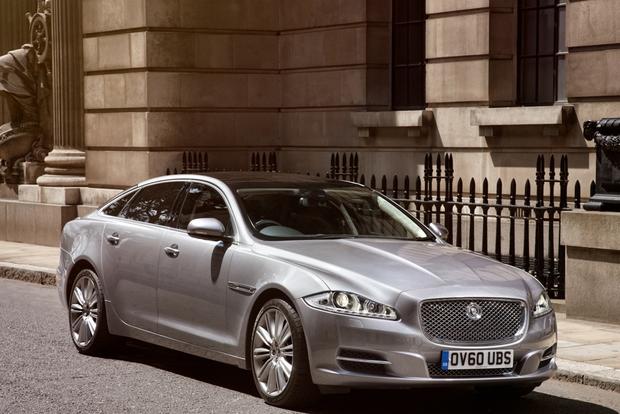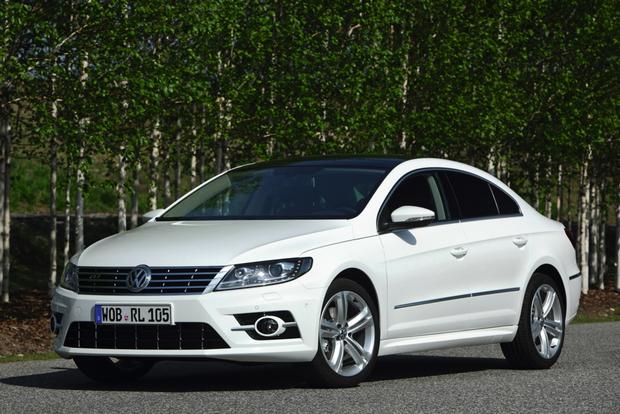 Many upscale automakers are offering great interest rates, lease deals and cash back incentives on some of the best luxury models on the market. We've listed some top luxury car deals available this month to help buyers pick a new ride for the New Year.

Acura TL
The Acura TL midsize sedan is available this month with great deals for shoppers interested in financing or leasing. For those looking to finance the sedan, Acura is offering 0.9 percent interest on 2013 TL models for up to 60 months -- a long term in the luxury car world for such a low interest rate. Lease shoppers also get a good deal, as the TL is available for 36 months with payments starting at just $349 after $2,699 down at the lease signing. Shoppers who would prefer leasing a TL with nothing down can do that too, though a zero-down lease on the boldly styled sedan causes a jump up to paying $420 per month.

BMW 1 Series
With 2012 models off the lots, BMW isn't being as generous with incentives as in recent months. Still, we're impressed with lease and finance offers on the compact BMW 1 Series. According to BMW, shoppers interested in a 2013 1 Series can get interest rates as low as 3.19 percent for up to 36 months. For drivers who would rather lease the entry-level luxury car, BMW is offering a 36-month lease with payments starting from $349 per month for a 128i coupe or $429 per month for a convertible after $3,574 at the lease signing. If you'd prefer a spry 135i, expect to tack on about $70 per month to those numbers.

Cadillac ATS
Cadillac is already offering small but appreciable incentives on the new Cadillac ATS compact sport sedan. The best deal is the sedan's special lease offer, which only appeals to low-mileage drivers by offering 30,000 miles in 36 months. For shoppers who don't mind the restriction, the sedan's base-level 2.5-liter model can be had for just $299 per month after $2,159 at the lease signing. For shoppers who would rather finance, Cadillac is offering a slight incentive on the ATS, touting 3.9 percent interest for up to 60 months. That will beat offers from most banks, which would want a shorter term to guarantee such a percentage.
Find a Cadillac ATS for sale now

Infiniti M
The larger of Infiniti's two sedans is available this month with several lease deals. The cheapest M models are rear-wheel drive Infiniti M37 sedans, which use the brand's 3.7-liter V6. Those start at $479 per month after $4,199 down, while adding all-wheel drive boosts the monthly payment by $20. Shoppers who would prefer the gas-saving M Hybrid can get monthly payments as low as $599 with only $3,999 due at signing. For those who would prefer the 420-horsepower M56, the M's most raucous trim is available for 36 months with payments starting at $699 after $4,999 at the lease signing. And just like with V6 models, opting for all-wheel drive adds $20 to that figure.
Find an Infiniti M37 for sale now

Jaguar XJ
The Jaguar XJ full-size sedan is available with one of the best luxury sedan lease rates on the market. Shoppers who lease a 2012 model this month can get a 36-month term with payments of just $739 per month after $4,995 at the lease signing. Even more impressive is the fact that drivers who insist on the latest model year are penalized by only $100 per month, while the down payment remains the same. Adding all-wheel drive to a 2013 XJ will cost drivers another $30 per month, bringing the total monthly payment to $869.
Or try

Volkswagen CC
It may not have a high-end emblem on its grille, but the Volkswagen CC's flowing lines and upscale interior recall some of the top luxury brands. Newly updated for 2013, the CC is also a tremendous deal thanks to special lease and finance offers. For lease shoppers, Volkswagen is offering a 42-month term with nothing down and payments starting at just $319 per month. Finance customers also get a great deal on the stylish CC this month, as Volkswagen is offering zero percent interest for up to 66 months on all of its 2013 models -- a deal which happily includes the CC.
Find a Volkswagen CC for sale now
What it means to you: Many great luxury car deals are available for shoppers interested in buying an upscale car at a great price this month.