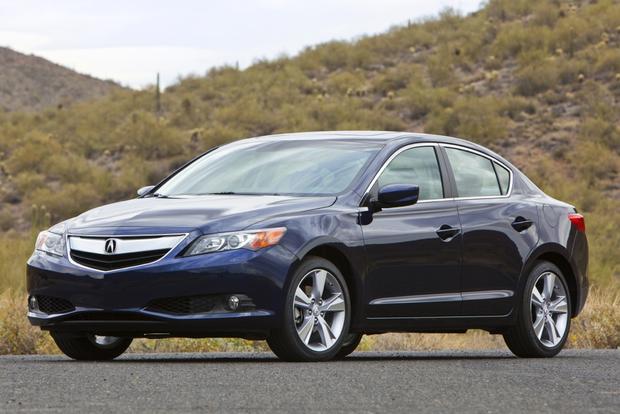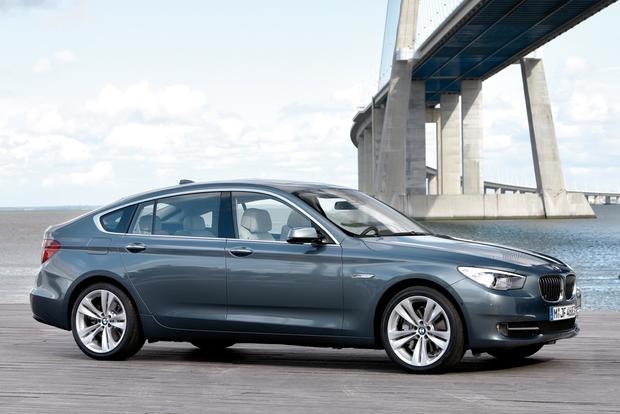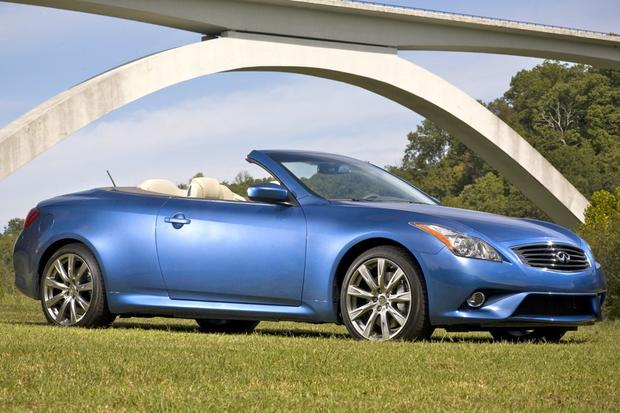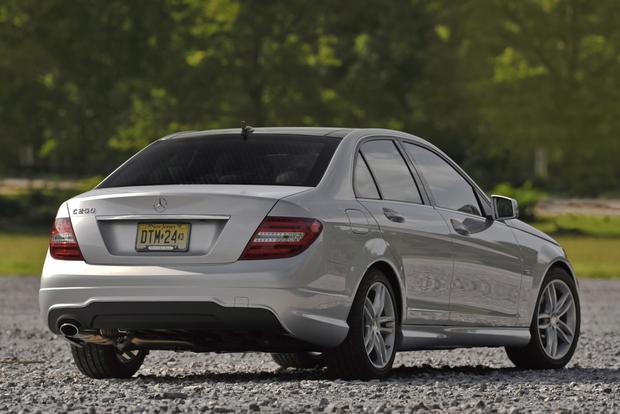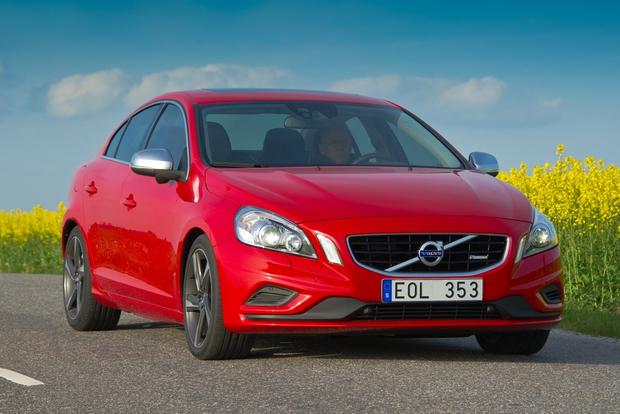 This month, incentives are stronger than usual, and many special offers are available to car shoppers. That's all due to a continued rivalry for sales figures among several top upscale automakers. Here are some of the best deals on our favorite luxury-car choices that give buyers the upper hand in buying a brand-new luxury car at a good price in July.
Acura ILX
Acura's latest sedan may be new to dealerships across the country, but it's already available with two enticing incentives in July. According to the automaker, shoppers interested in leasing the ILX with zero down can get one for just $290 per month. That's a $60 price break compared with Acura's slightly larger TSX sedan. Shoppers who would prefer a lower monthly payment are also in luck: Acura is advertising the sedan with a starting lease rate of just $249 per month after $1,999 due at signing - also a major savings over the TSX. Unfortunately for shoppers interested in financing, the ILX doesn't offer the TSX's appealing 0.9 percent interest rates, which are available for up to 60 months in the larger sedan.
BMW 535i Gran Turismo
If you can get over the unusual styling of BMW's 5 Series Gran Turismo, you'll find it's a surprisingly practical vehicle that retains many of the sedan's nimble driving characteristics. Through July, you'll also find a good deal: BMW is advertising lease rates of just $669 per month on the 535i GT. That's only $30 more than the cost of a comparable 535i sedan. Although that offer includes a down payment of more than $3,600, it increases by just $100 per month for buyers interested in the V8-powered 550i GT. The 5-Series Gran Turismo also touts interest rates of 2.9 percent for up to 36 months, compared with the higher 3.9 percent rate advertised by its more common sedan stablemate.
Infiniti G37 Convertible
Infiniti is offering several great deals on its G37 Convertible throughout July. According to the automaker, the hardtop convertible is available with interest rates as low as 1.9 percent for up to 60 months, or 2.9 percent for 72 months. The droptop can also be leased with zero down for $579 per month, or for $479 per month after $3,499 due at lease signing. Shoppers interested in the sporty G37 Coupe will also find similar deals, although lease rates fall to $429 per month with zero down or $349 per month with $2,899 down for the fixed-roof model.
Find a G37 Convertible for sale.
Mercedes-Benz C250
If you're interested in a new Mercedes with a reasonable monthly lease payment, the recently released C250 could be the car for you. That's especially true in July. Mercedes is offering the turbocharged 4-cylinder sedan at lease rates starting at $369 per month after $4,029 at lease signing. Buyers who need all-wheel drive can get an even better deal: Mercedes is matching the C250's lease rate and down payment for the 6-cylinder C300 4Matic, which has a starting price nearly $4,000 higher than that of the base-level C250.
Volvo S60
Volvo is offering a tempting lease rate of $299 per month after $3,393 due at signing on the 2012 Volvo S60, and the model is also currently available with the incentives accompanying Volvo's summer sales event. Shoppers interested in taking advantage of the sedan's low lease rate will also qualify for two months of free payments if they lease or finance through US Bank. Volvo is also extending the S60's free maintenance plan during its summer sales event, providing coverage for scheduled maintenance or wear and tear items for five years or 50,000 miles.
What it means to you: Many excellent luxury cars are available with manufacturer-backed incentives throughout July.