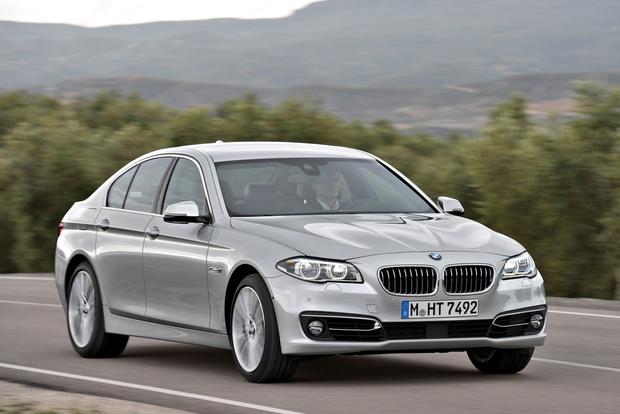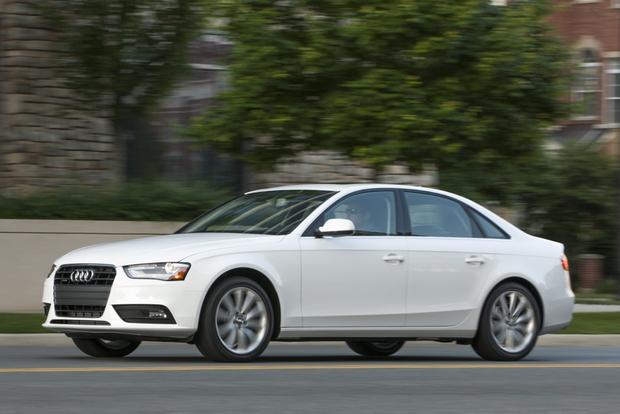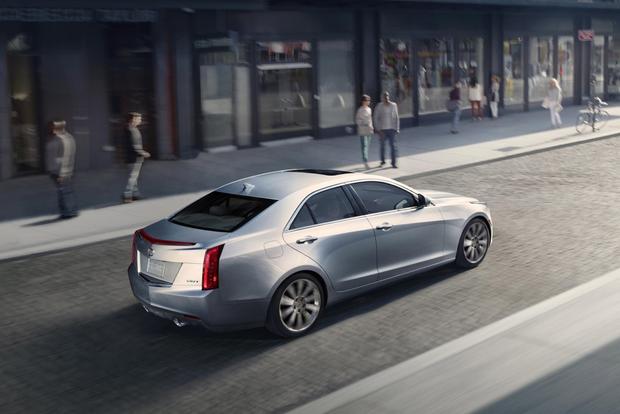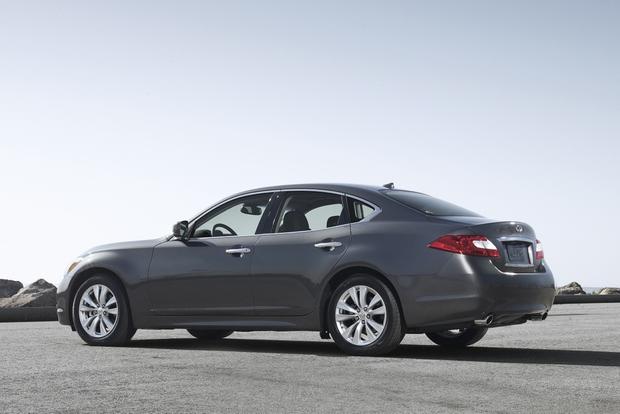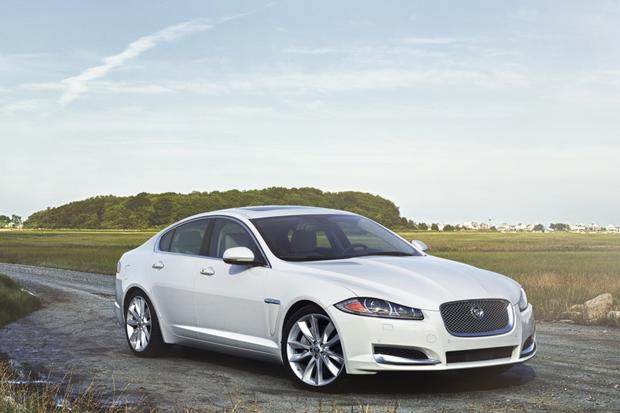 If you're interested in a luxury car, our list of deals can help. With high-end automakers rivaling one another for sales, great luxury car deals are often available on new models -- and that's especially true in July.
Audi A4
The Audi A4 is a luxury sport sedan with available all-wheel drive and a standard 2.0-liter turbocharged 4-cylinder. In July, it's offered with rare incentives for shoppers leasing their next car. Through the end of the month, Audi is advertising a 36-month lease term with payments starting from $325 per month. That's a good deal on a luxury model from a brand such as Audi -- and it's made even better by a relatively low down payment of around $3,600. A larger A6 with the same down payment is a whopping $220 more expensive.
BMW 5 Series
The luxurious BMW 5 Series is a high-end sedan with sporty driving characteristics. It slots between BMW's compact 3 Series and full-size 7 Series. In July, it offers a great deal for shoppers financing their next car. While most BMWs are available with 3 percent interest rates, the 5 Series is offered this month with rates as low as 0.9 percent for 36 months. If you've been waiting to finance a 5 Series, that could make a major difference on payments each month. We're also impressed with 5 Series lease offers, which start at $449 per month for 36 months after $4,174 due at lease signing.
Cadillac ATS
Cadillac's all-new ATS sedan is a small, sporty model designed to compete with the BMW 3 Series. In July, it's offered with two tempting incentives. The first is a 36-month lease deal that boasts payments as low as $299 per month for 36 months after $2,879 at lease signing. That deal, which undercuts offers from BMW and Audi, is available on the ATS 2.0T. For drivers looking to finance, Cadillac is also offering an attractive deal: 0 percent interest for up to 36 months on all versions of the ATS. Both are good deals on a brand-new model.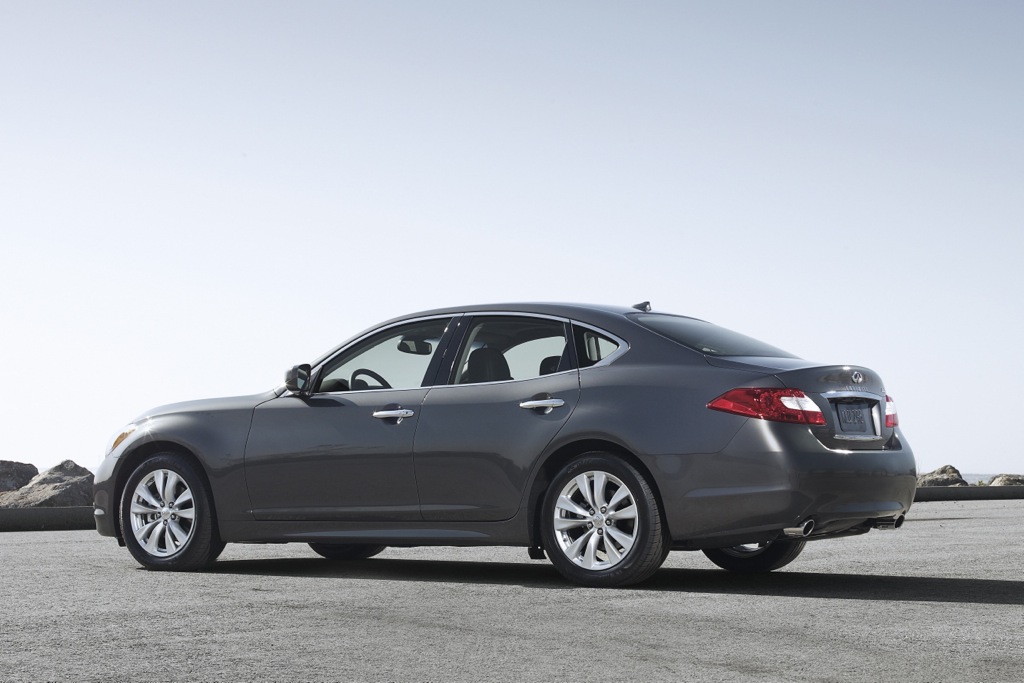 Infiniti M
The Infiniti M is a midsize luxury sedan with available rear- or all-wheel drive and hybrid, V8 or V6 powertrains. In July, it's available with a long list of lease deals. The lowest-priced M model is the V6-powered M37, which starts at $479 per month for 39 months after $4,199 due at lease signing. Adding all-wheel drive increases that payment by just $20 per month. Shoppers who would rather have the V8-powered M56 must put down $4,999 at lease signing -- and their monthly payments jump to $699 per month for rear-wheel drive or $719 for all-wheel drive. The Hybrid M35h model offers the lowest down payment at $3,999 but requires payments starting at $599 per month.
Jaguar XF

The Jaguar XF is a midsize luxury sedan with an expanding lineup. In 2013, it grew to include a 4-cylinder variant, which is now the least expensive model available. But don't worry about power: It still boasts an adequate 240 horsepower and 250 lb-ft of torque. Lease deals on the 2013 XF 4-cylinder start at just $499 per month for 39 months, which is competitive with rivals such as the BMW 5 Series and Mercedes E-Class. That deal's down payment of $4,235 at lease signing is also competitive with rivals.
What it means to you: For those interested in a high-end new car, our list of luxury car deals proves that several good choices are available at great prices.