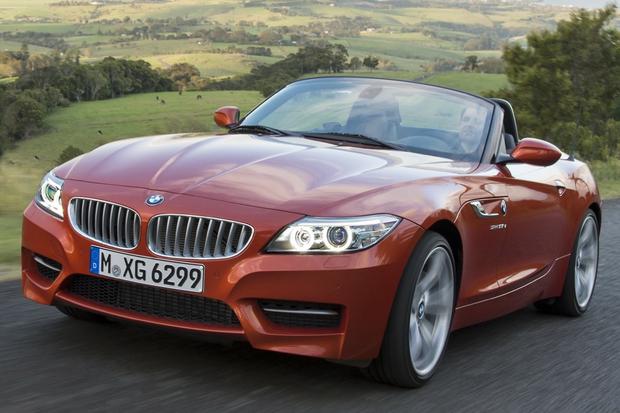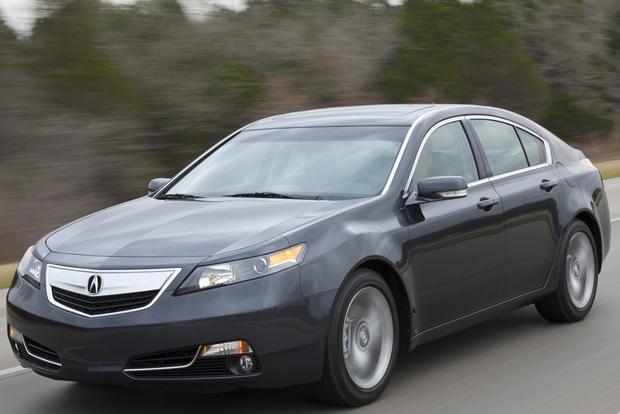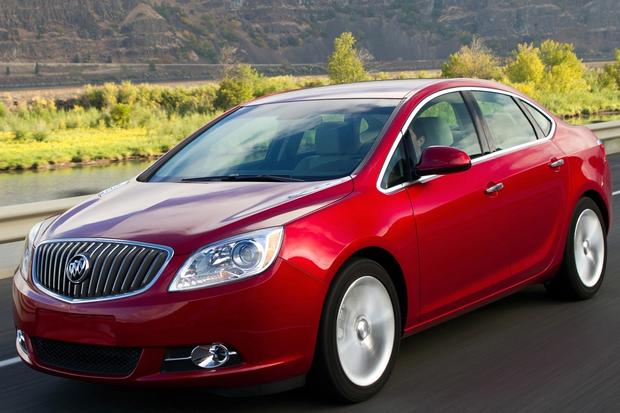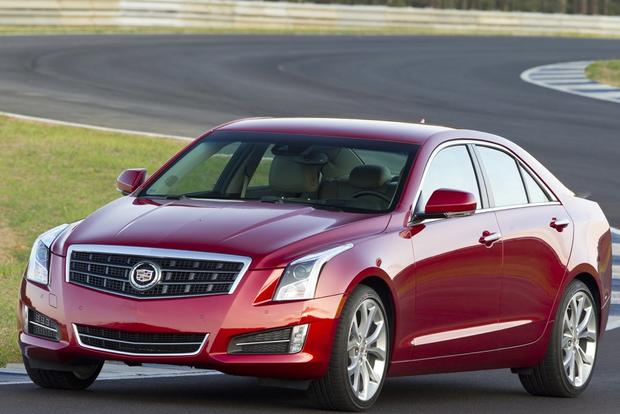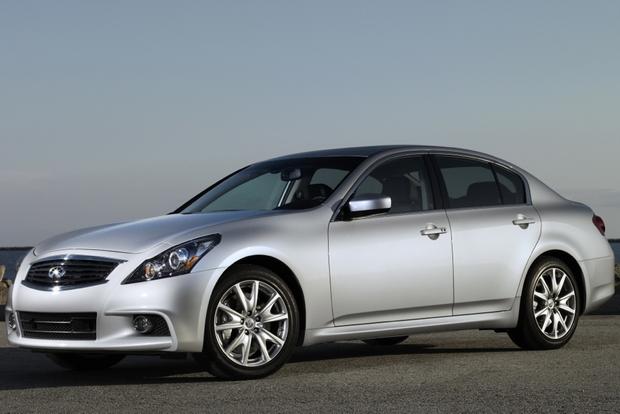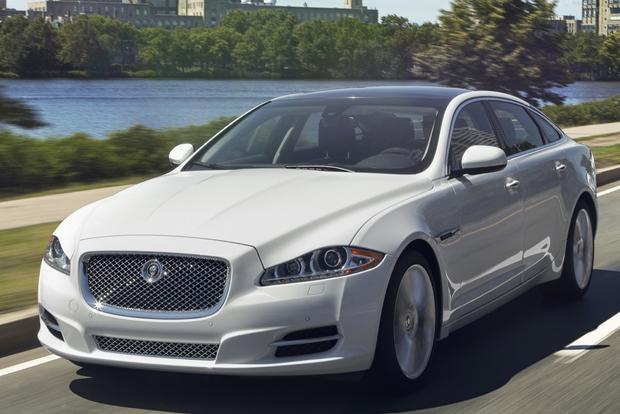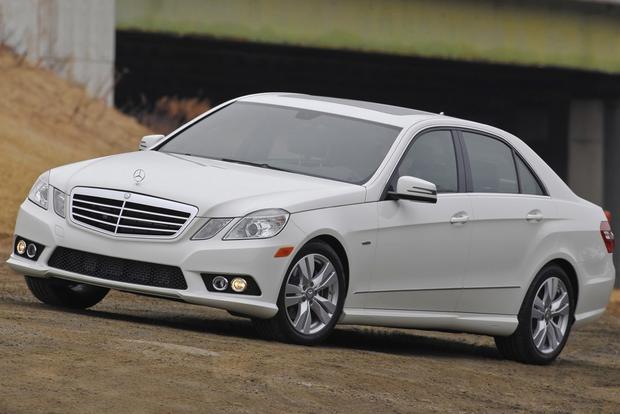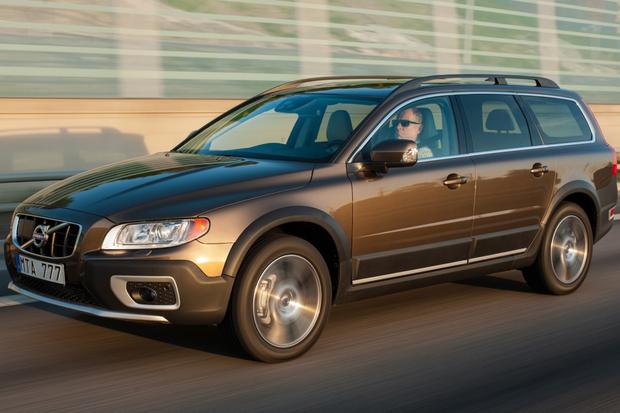 If you're interested in buying a luxury car this month, you've come to the right place. We've rounded up several of the best luxury car deals for shoppers who want to get a new high-end ride at a reasonable price.
Acura TL
Acura has three incentives available this month on its midsize TL sedan. The first is for shoppers interested in financing a 2013 Acura TL. Qualified buyers looking to finance a TL can do so with 0.9 percent interest for up to 36 months. For shoppers who don't need the TL's size - and horsepower - Acura is also offering the same deal on its smaller 2013 TSX. Lease shoppers can also get a good deal on the TL this month. Acura is touting monthly payments as low as $319 for a 36-month term, provided shoppers put down $1,499 at signing. For those who would rather put nothing down, Acura is offering a zero-down lease on the TL with payments starting at $400 per month.
BMW Z4
The sporty 2013 BMW Z4 is available with a host of special offers in March. Shoppers looking to lease a Z4 can do so with $3,644 down and payments starting at $419 per month for 36 months. While that figure is enough for a 240-horsepower Z4 sDrive28i, shoppers who want extra power don't have to pay that much more for it. That's because the 300-horsepower Z4 sDrive35i starts at $469 per month with a similar down payment. Unfortunately, upgrading to the sought-after Z4 sDrive35is is far more expensive. Leases on that model start at $559 per month with nearly $4,300 due at signing.
Buick Verano
The compact Buick Verano is available with several incentives in March. Lease shoppers get the best deal thanks to Buick's "Experience Buick" lease program. Drivers interested in leasing a Verano can get one with around $2,000 down and payments starting at $199 per month. The lease deal offers an enticing 24-month term. It also includes free maintenance, free satellite radio and a free subscription to GM's OnStar system. Shoppers looking to buy a Verano will also get a good deal in March. For finance buyers, Buick is offering interest rates as low as 1.9 percent for up to 60 months. Drivers paying in full can get up to $500 cash back on a 2013 model, or up to $1,000 back on a highly similar 2012.
Cadillac ATS
The all-new 2013 Cadillac ATS sedan is designed to compete with the Audi A4, BMW 3 Series and Mercedes C-Class. It offers three engines: a four-cylinder, a turbo four-cylinder, and a muscular V6. Through the end of March, it's available with two special offers - rare considering it's a brand-new car. Qualified shoppers interested in financing the sedan can get interest rates as low as zero percent. While that rate is only good for 36 months, it's still a strong offer for the newly released, boldly-styled sedan. Cadillac is also offering a lease deal on the ATS this month. Drivers who can keep mileage under 30,000 can get a 36-month lease on the sedan with monthly payments starting at $299 after $2,199 at lease signing.
Infiniti G37
A few lease deals are available this month on the 2013 Infiniti G37. The best deals are on the sedan, which is now available for under $300 per month. Shoppers can lease a G37 sedan for 24 months at just $299 per month. The only catch: the deal requires $2,499 at lease signing. But there is a silver lining, as drivers who want to upgrade to an all-wheel drive G37x don't have to pay anything extra for the privilege. Shoppers who prefer the G37 Coupe also get a good lease offer in March. The handsome two-door starts at $329 for 24 months after $3,199 at lease signing. Choosing all-wheel drive bumps that figure up by $10 per month, though the initial payment remains the same.
Jaguar XF
The 2013 Jaguar XF now comes standard with a 240-horsepower turbo four-cylinder. The smaller engine achieves high fuel economy figures, hitting 19 mpg city and 23 mpg on the highway. It also lowers the XF's base price to well under $50,000. For lease shoppers, that translates to a March deal with payments starting at just $499 per month for 39 months after $4,235 at signing. Buyers looking to finance also get a great deal in March, as Jaguar is offering 0.9 percent interest for up to 36 months on all 2013 models.
Mercedes E350
The 2013 Mercedes E350 boasts a high-grade interior and a 302-hp 3.5-liter V6. In March, it also offers several strong deals for shoppers interested in leasing. The lowest monthly payment is on the 2013 E350 sedan, which starts at $579 per month for 27 months after $4,424 at lease signing. The price jumps slightly for shoppers who want Mercedes' 4Matic all-wheel drive. For an E350 4Matic, the best deals start at $599 per month. The sleek E350 Coupe is next on the price scale, with lease offers from $629 per month. Topping the range is the 2013 E350 Cabriolet, which starts at $709 per month and requires a hefty $5,003 at lease signing.

Volvo XC70
Volvo's sign and drive lease deals continue through March. One of the best rates is on the XC70 station wagon, which is available to shoppers for 36 months at $499 per month for 36 months. Of course, as the "sign and drive" name implies, that figure is available with nothing down. Best of all, Volvo makes the first $499 payment, so shoppers won't have to worry about spending a dime for over a month.
What it means to you: There are many great luxury car deals available in March for shoppers interested in a high-end new car without spending a fortune.