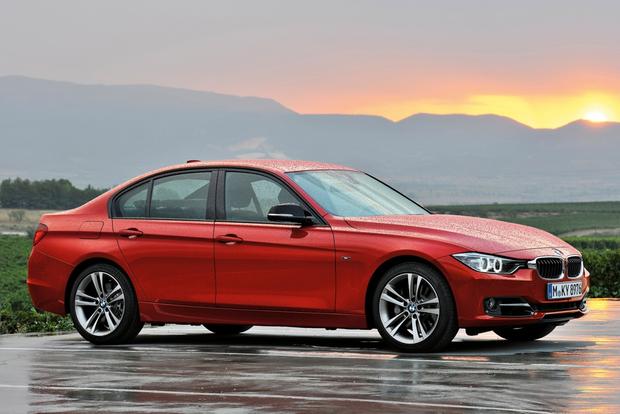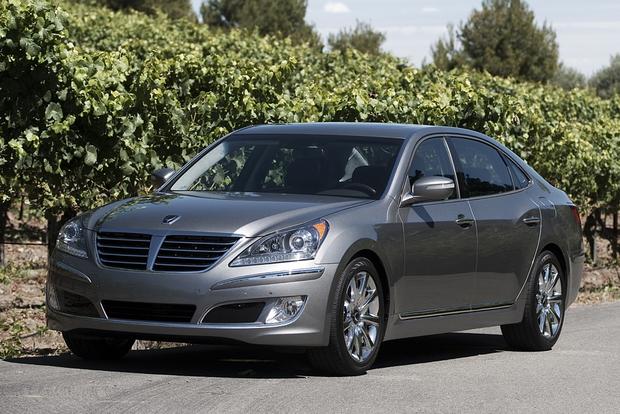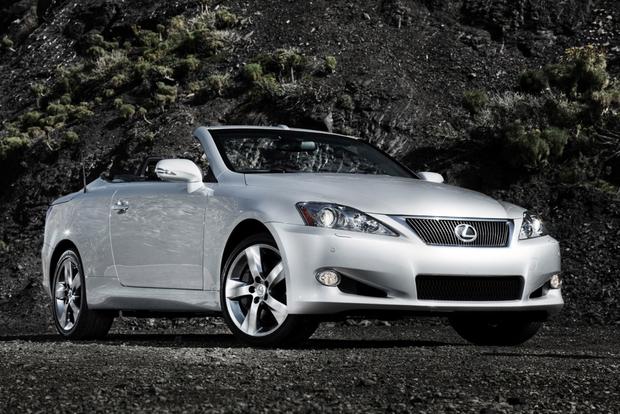 If you're interested in treating yourself to a brand new luxury car, September might be among the best times to buy this year. With the end of the model year just around the corner, many automakers are offering generous luxury car deals, and thanks to those special offers, you might be surprised how accessible an upscale new car is.
BMW 3 Series
Shoppers interested in BMW's latest 3 Series can get an impressive lease deal through the end of September. According to the automaker, the recently redesigned 2012 328i is available to lease for 36 months for just $399 per month after $3,874 due at signing. We also recommend the 2012 335i coupe, which uses the model's previous-generation body style. Shoppers who don't mind the slightly outdated design will get a long list of standard equipment, a tremendously powerful turbocharged 6-cylinder engine and payments starting from just $419 per month--only $20 more than the new 328i sedan.
Hyundai Equus
While most shoppers probably don't think of Hyundai as one of the top luxury brands, its full-size Equus counts high-end sedans from BMW, Lexus and Mercedes among its main rivals. Through September, it's a better value than nearly any competitor, thanks to impressive lease rates on remaining 2012 models. According to Hyundai, those rates start at just $679 per month with nothing down for 48 months--a figure which rises to just $759 per month for a similar 2013 model. Hyundai is also offering interest rates as low as 0.9 percent for 36 months or 1.9 percent for 48 months on both 2012 and 2013 models, plus $2,500 cash back for buyers trading in another Hyundai or a competitive model.
Infiniti G37
While Infiniti is offering great deals across its lineup on nearly every one of its models, we're especially taken by the incentives available on the popular G37. According to the automaker, qualified shoppers looking to lease the sedan will find an attractive 24-month term with payments starting at just $319 after $2,499 at lease signing. Shoppers who would rather lease the attractive G37 coupe will also find a great deal, as Infiniti is offering a 24-month term with payments as low as $349 after $1,999 down. Unfortunately for buyers interested in financing or purchasing a G37, Infiniti isn't offering any cash back or low-interest deals in September.
Lexus IS 250C
Lexus's rear-wheel drive IS 250C is one of few luxury convertibles with seating for four passengers. According to the automaker, qualified shoppers can lease the IS 250C for 36 months for just $489 per month after $4,289 at lease signing. For customers interested in more grunt, the IS 350C offers a whopping 306 horsepower--up from the IS 250's 204 horses--and is available for $639 per month after $3,922 at lease signing. Unfortunately for high-mileage drivers, taking advantage of either deal means keeping the odometer below 10,000 miles per year, but drivers who can swing the low figure will get a good deal on a luxurious new convertible.
Volvo S60
The midsize Volvo S60 sedan offers one of the lowest payments among luxury car deals: $299 per month for 36 months. And while that rate includes a whopping down payment of nearly $3,700, it's still a good deal on a freshly redesigned new model with a base price of nearly $32,000. For shoppers who would rather buy the sedan, Volvo is offering the S60 to qualified shoppers with interest rates as low as 2.9 percent for 72 months--a generous long-term offer that also applies to the rest of Volvo's lineup throughout September.
What it means to you: If you've waited to treat yourself to a new luxury car, September might be a good time to stop waiting and buy one.