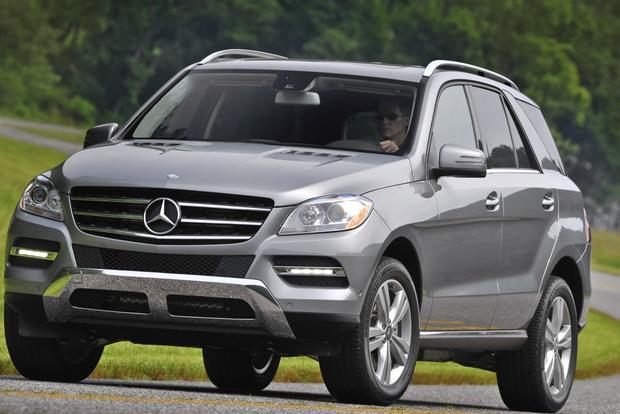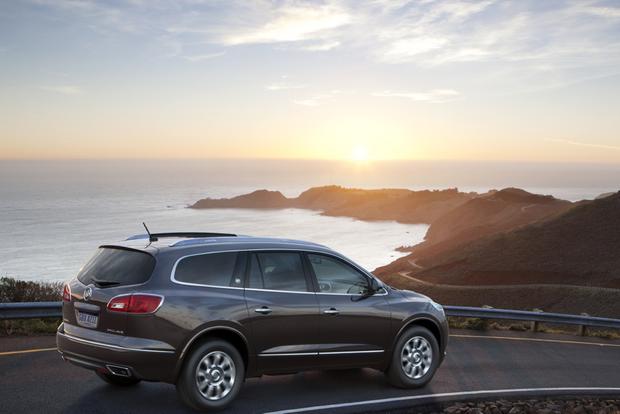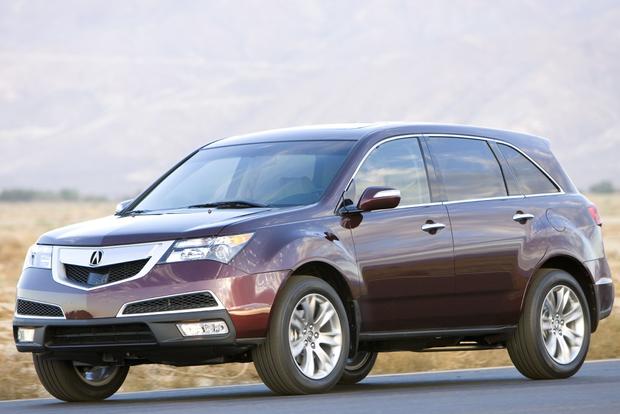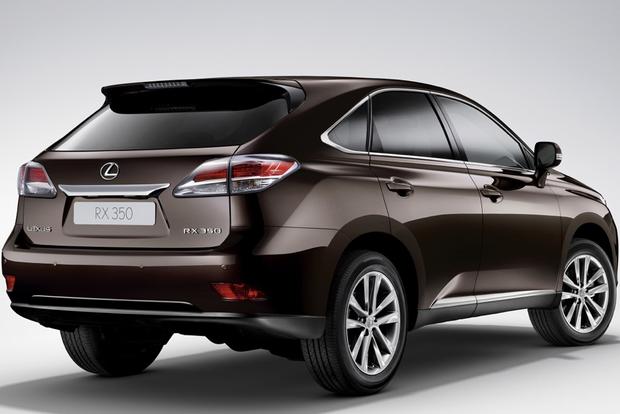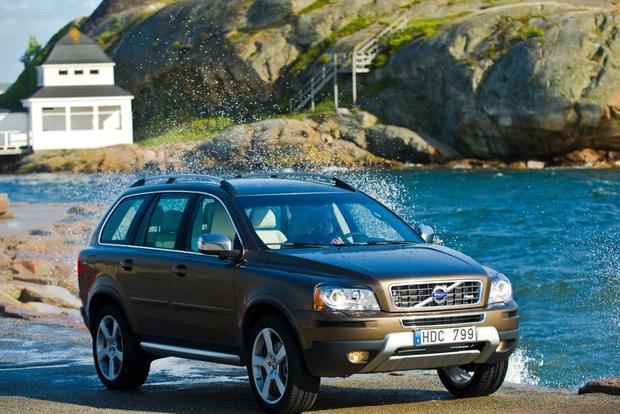 It can be difficult to narrow down your search for the right luxury SUV with so many different models available. But whether you're looking to lease, finance or buy, getting a good price is easy thanks to our list of today's top luxury SUV deals. Each of these offers is available this month, giving shoppers the inside scoop on the best deals for some of today's top luxury SUVs.
Acura MDX
The 2013 Acura MDX is a midsize luxury SUV with standard 3-row seating. Two lease deals are available this month on the MDX. The first is a 36-month deal with payments starting from $439 per month. Unfortunately, taking advantage of that offer requires putting down nearly $2,500. For shoppers who would rather not put anything down, Acura also has a zero-down lease offer on the MDX in April -- a rarity in the luxury SUV world. That incentive, also available for 36 months, includes monthly payments that start at $500. For shoppers looking to finance their next SUV, Acura is unfortunately not offering any low-interest deals on the MDX in April.
Buick Enclave
The 2013 Buick Enclave is a 3-row SUV that received a face-lift for the latest model year, which added new styling inside and out. Three Enclave offers are available this month. For cash buyers, Buick is offering up to $1,500 back. Qualified shoppers looking to finance can also get a deal on the Enclave, as Buick is touting interest rates as low as 1.9 percent for up to 60 months. But the best offer remains Buick's Experience Buick lease deal. This month, the Enclave is available with a tempting 24-month lease with monthly payments starting at $349. While that offer requires $2,819 down, it also includes two years of free maintenance, two free years of OnStar and two free years of SiriusXM satellite radio.
Lexus RX
The 2013 Lexus RX is a midsize crossover with 2-row seating and an available hybrid model. Two good lease deals are offered in April. The best incentive is for shoppers who don't need all-wheel drive. A 2-wheel drive 2013 Lexus RX 350 can be leased for 36 months with payments starting at just $389 per month. While that's a very reasonable figure for a luxury car, shoppers who take advantage have to put down more than $4,400 at lease signing. They also have to limit their driving to only 10,000 miles per year. Adding all-wheel drive retains the down payment and mileage limit while it boosts the SUV's monthly rate to $429.
Mercedes M-Class
The 2013 Mercedes M-Class is a newly redesigned midsize crossover with 3-row seating. Two lease deals are offered in April. The best is on the newly available 2-wheel drive ML350. While many shoppers will need the security of all-wheel drive, those who don't can get the ML350 for only $599 per month. While that offer requires $4,893 down, it's available for an alluring 30 months. Shoppers who need all-wheel drive will be happy to learn that the feature only adds $20 to the monthly payment. And while all-wheel drive boosts the down payment to around $5,300, the ML350 4Matic is available with the same attractive 30-month term as the rear-drive ML350.
Find a Mercedes-Benz M-Class for sale
Volvo XC90
The 2013 Volvo XC90 is a 3-row crossover with available all-wheel drive. In April, it boasts several special offers. The best is a finance deal that offers zero-percent interest to qualified shoppers for up to 48 months. For drivers who would prefer to lease an XC90, Volvo is offering the crossover in April with a 36-month lease term and payments starting at $439 per month. The only catch is that getting that deal requires $3,114 down, since Volvo's zero-down sign and drive event is now over.
What it means to you: If you're looking for a luxury SUV this month, our list of luxury SUV deals is a good place to start your search.