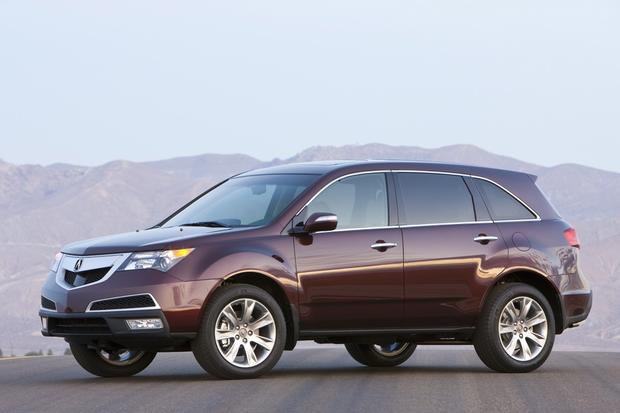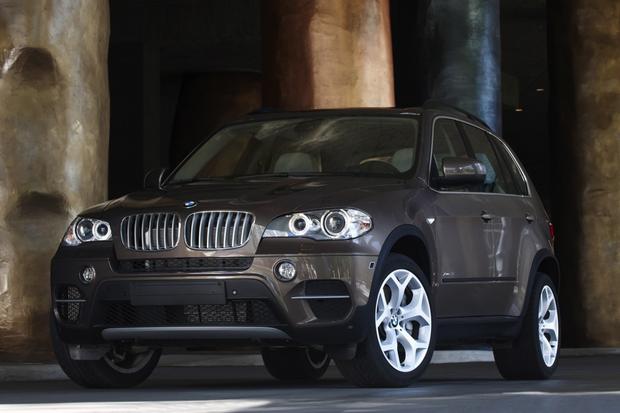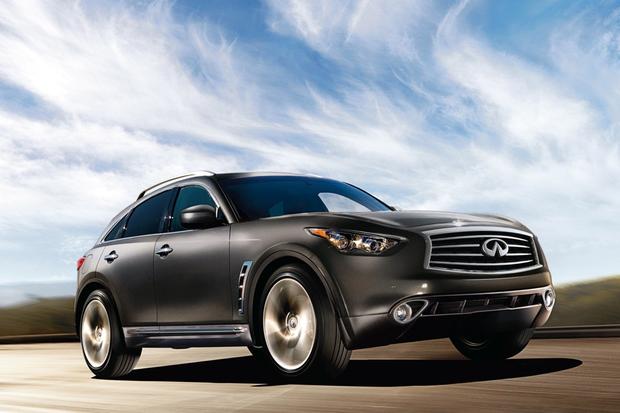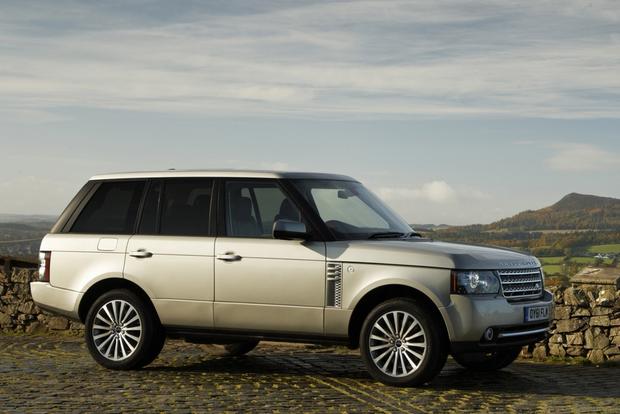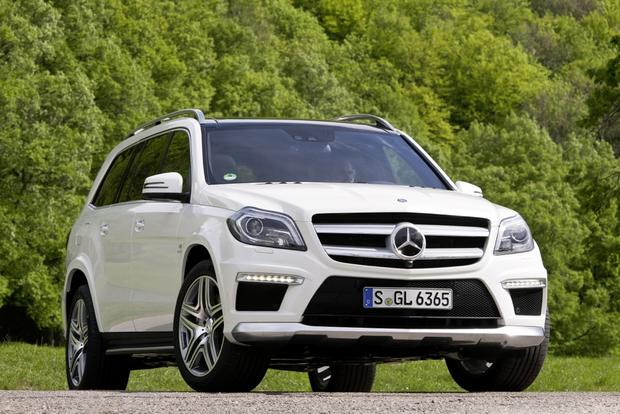 Shoppers looking for a luxury SUV will find several great deals this month. That's because upscale automakers are engaged in a tight race for the luxury brand sales crown - and that translates into great luxury SUV deals for buyers. We've listed some of the top deals below on several of our favorite high-end SUVs.
Acura MDX
Several deals are available on the Acura MDX in December. For lease shoppers, the automaker is offering its 2012 MDX for 36 months at $449 per month after $1,999 at lease signing- a figure that jumps to $3,499 for a 2013 model. As one of the few luxury automakers with a zero-down lease, Acura is also offering monthly payments from $490 with nothing down on a 2012 model or $530 with nothing down on a 2013. Shoppers interested in financing an MDX will also get a good deal in December, with interest rates as low as 0.9 percent for up to 60 months.
BMW X5
The midsize BMW X5 is available with finance and lease offers in December. On nearly all models, BMW is offering qualified buyers interest rates as low as 3.29 percent for up to 36 months. Shoppers who would prefer to lease can get a 39-month term with rates starting from just $499 per month on the base-level X5 xDrive35i. Unfortunately, using that offer requires a steep down payment of $4,224 at lease signing. The X5 xDrive35d starts at $549 per month with a similar down payment, while the V8-powered xDrive50i starts at $679 per month.
Infiniti FX
While there aren't any purchase deals on the midsize Infiniti FX this month, the brand has several lease offers on the SUV. For shoppers interested in a rear-wheel drive 2013 FX37, Infiniti is offering payments from $429 for 39 months after $4,299 at lease signing. That offer jumps only $10 for an all-wheel drive model, making the all-weather FX37 AWD a practical choice - and a good deal - for buyers in cold climates. For driving enthusiasts, the sporty FX50 starts at $679 per month for 39 months after $4,499 at lease signing. That model, which boasts 390 horsepower, is only available with all-wheel drive.
Land Rover Range Rover
With an all-new Range Rover just a few weeks away, Land Rover is offering a rare deal on the current model. The luxury brand says shoppers interested in a 2012 Range Rover HSE or Range Rover Supercharged can finance one with 0.9 percent interest for up to 36 months. While that still makes the $80,000-plus SUV an expensive proposition, it means buyers taking advantage of the offer won't pay much interest on remaining models. Not surprisingly, it's the best deal in the Range Rover lineup: both the Range Rover Evoque and Range Rover Sport start at 1.99 percent interest.
Find the Land Rover Range Rover for sale
Mercedes GL-Class
The recently updated, full-size Mercedes GL-Class is available with some of December's top luxury SUV deals. For shoppers looking to finance the SUV, Mercedes is offering interest rates as low as 2.49 percent for up to 36 months. While that deal's short term may disappoint some buyers, it's a rare deal for Mercedes on the popular GL-Class. Lease shoppers can also get a good rate, as Mercedes is offering payments as low as $699 for 36 months - a great rate, but one that requires a whopping $6,493 down at lease signing.
Find the Mercedes GL-Class for sale
What it means to you: If you're shopping for a luxury SUV, December might be the right time to make a choice as many automakers are pushing hard for more sales at year's end.