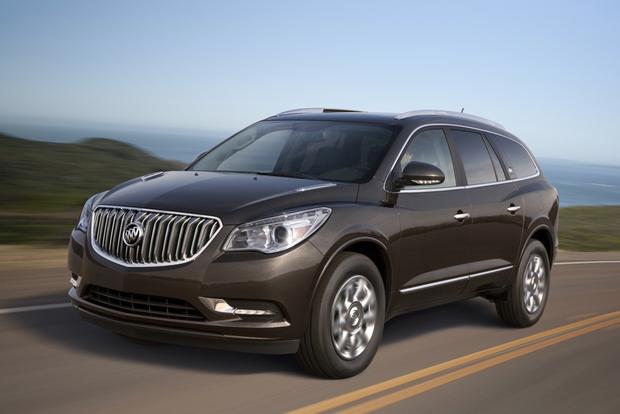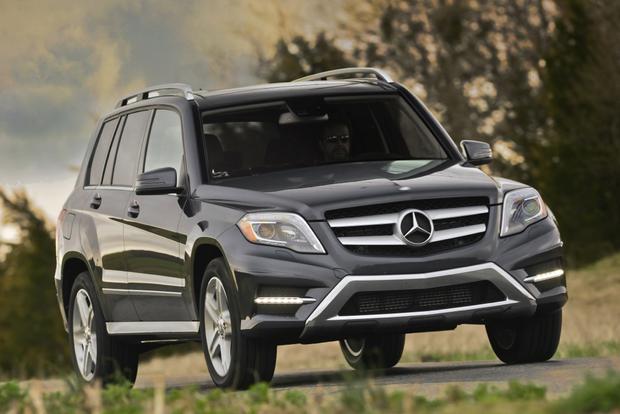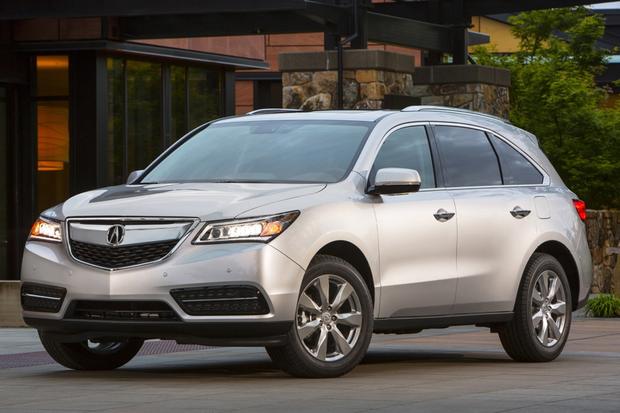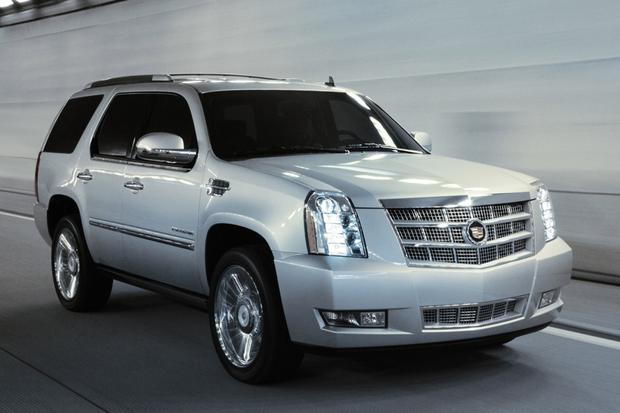 Our latest list rounds up several of today's best luxury SUV deals on some of today's top models. It doesn't matter whether you're interested in financing, leasing or paying with cash: Our list will help you get a good deal if you're interested in picking a new model this month.
Acura MDX
The Acura MDX is a high-tech, recently redesigned midsize luxury SUV with three rows of seats. In December, Acura is offering two incentives on the 2014 MDX. For shoppers interested in leasing, Acura is touting payments from $459 per month for 36 months. That's a good deal, considering the MDX starts around $43,500 -- but taking advantage requires a down payment of nearly $3,500. For qualified drivers who would rather finance, Acura is offering 0.9 percent interest for up to 60 months.
Buick Enclave
The Buick Enclave is a 3-row crossover with a carlike ride and lots of technology. In December, the 2014 Enclave is offered with three incentives. For drivers looking to lease their next car, Buick is touting a 24-month term with payments from $349 per month after $3,839 down at lease signing. Shoppers looking to pay in full can also get a good deal, as Buick is offering up to $2,000 cash back on a 2013 Enclave or $1,500 back on a 2014 model. Finally, those looking to finance can get interest rates as low as 0 percent on any 2013 or 2014 Enclave -- a term that extends for a generous 60 months.
Cadillac Escalade
The Cadillac Escalade is a full-size luxury SUV with V8 power and three rows of seats. With a replacement on the way for the 2015 model year, Cadillac is eager to clear out inventory of the current 2014 Escalade. As a result, the brand has a good deal available for shoppers looking to finance. Through the end of the month, qualified drivers can get 0 percent interest for up to 60 months on any 2013 Escalade, ranging from the standard-length model to the full-size ESV and the efficiency-minded Escalade Hybrid.
Find a Cadillac Escalade for sale
Mercedes GLK
The Mercedes GLK is a compact luxury SUV that slots below the popular M-Class in the automaker's lineup. In December, it's offered with two lease deals. The first is for drivers who don't need 4-wheel drive. Through the end of the month, they can get a 36-month term with payments from $419 per month after $4,613 down at lease signing on the rear-wheel-drive GLK350. Shoppers who need the added all-weather benefit of 4Matic all-wheel drive must pay around $20 more per month for the privilege -- and they must put down about $200 more at lease signing.
Find a Mercedes GLK Class for sale
Volvo XC60
The Volvo XC60 is a 2-row luxury SUV sized to compete with the Lexus RX, BMW X3 and Mercedes GLK. In December, the XC60 is offered with several good deals. Shoppers interested in a 2014 model can get a lease deal, as Volvo is offering payments from $499 per month for 36 months -- an incentive that's sweetened by the fact that it requires nothing down. For drivers who would prefer to finance, Volvo is offering 0 percent interest on all 2013 XC60 models for up to 72 months. Yes, it's last year's model, but that's a long 0 percent term for a luxury car, and one worth considering.
What it means to you: If you're looking to treat yourself, our list of luxury SUV deals shows you can get a high-end new model this month at an excellent price.