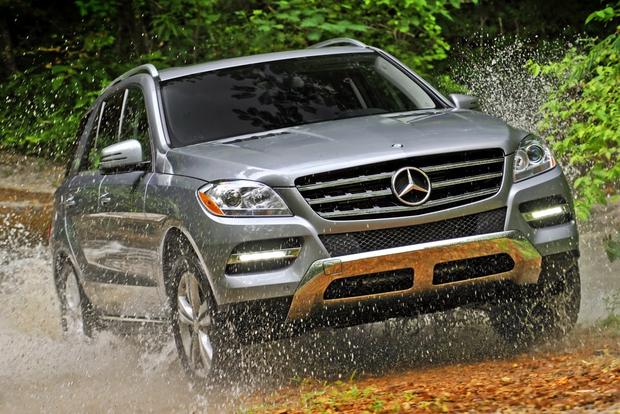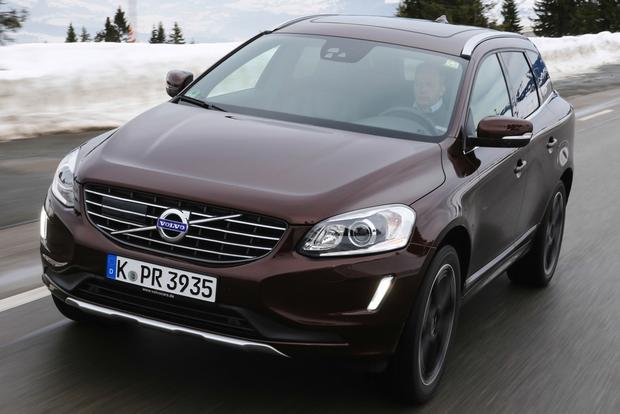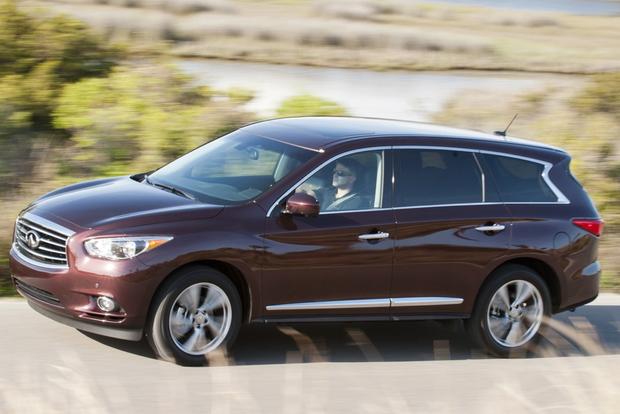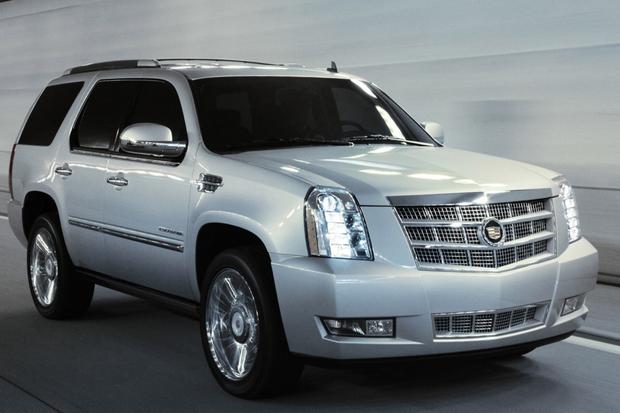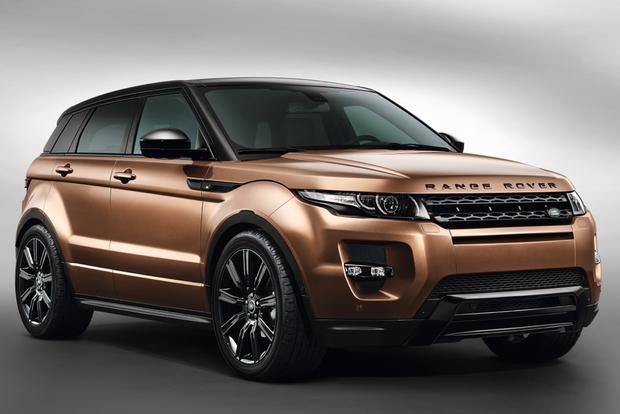 Interested in a new SUV? You might think a luxury model is out of your budget -- but we think you might be surprised to find out it's more accessible than you realize. For proof, check out our list of luxury SUV deals and incentives, which lists some of today's top deals on a few of our favorite new luxury-SUV models.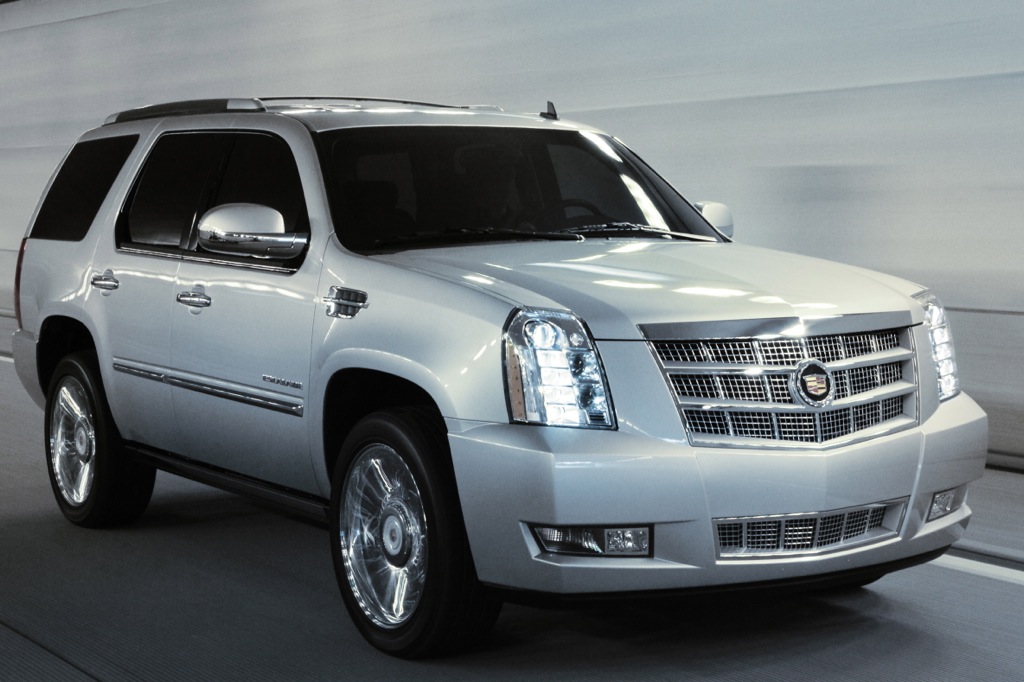 Cadillac Escalade
The full-size Cadillac Escalade offers V8 power, opulent features, and notoriously bold styling that's sure to draw attention. With a new Escalade on the way for the 2015 model year, shoppers who don't mind a 2014 model can get a good deal on the current Escalade. That's due to a special low-interest offer currently available on the 2014 Escalade: 0 percent financing for up to 60 months. Best of all, that rate is good for all 2014 Escalade models, substantially undercutting Cadillac's best offer on the new 2015 Escalade: 1.9 percent for 36 months.
Find a Cadillac Escalade for sale
Infiniti QX60
The Infiniti QX60, formerly called the JX35, is a 3-row luxury crossover with standard V6 power and a price tag that starts around $43,000 with shipping. In July, shoppers interested in leasing a 2014 QX60 can get a better deal; Infiniti is touting two special lease offers available through the end of the month. The first, for shoppers who want a 2-wheel-drive model, includes payments from $469 per month for 39 months after $3,499 down at lease signing. For drivers who would rather have all-wheel drive, Infiniti is offering the same 39-month term and the same payment with an increase to $3,799 down at lease signing.
Find an Infiniti QX60 for sale
Mercedes-Benz ML350
The Mercedes ML350 is a midsize crossover that slots in the brand's lineup between its popular GLK and GL-Class SUVs. In July, the ML350 offers two excellent deals: one for shoppers looking to lease and another for qualified drivers who would rather finance their next SUV. For qualified-finance shoppers, Mercedes is touting 2.99 percent interest for up to 72 months, which is a rare long term for the automaker. For those who would rather lease, Mercedes is touting payments from $579 per month for 36 months on rear-drive ML350 models after $4,973 down at lease signing. That figure jumps to $599 per month and $5,393 down for those who choose the brand's 4MATIC all-wheel drive.
Find a Mercedes-Benz ML350 for sale
Range Rover Evoque
The compact Range Rover Evoque combines off-road ability and the legendary Range Rover nameplate with affordable pricing and a surprisingly efficient engine. Through the end of July, the Evoque is also offered with two incentives designed to entice shoppers interested in a luxury SUV. For drivers looking to lease, a 5-door Evoque is offered with payments from $429 per month for 36 months after $2,995 down at lease signing. For qualified shoppers who would rather finance, the 2014 Evoque can be had with interest rates as low as 0.9 percent for up to 36 months.
Find a Range Rover Evoque for sale
Volvo XC60
Volvo's compact XC60 crossover is a handsome SUV with a wide variety of standard safety features. Through the end of July, shoppers interested in a 2015 XC60 can take advantage of one of two special offers designed to entice luxury-SUV buyers. The first deal is a lease offer that touts a 39-month term on the 2015 XC60 T6 all-wheel-drive model, with payments starting at $419 per month after $3,499 down at lease signing. For drivers looking to finance or pay with cash, Volvo also has another deal available: Through the end of the month, drivers who buy an XC60 can get up to $1,500 in options allowances, which is similar to a cash-back offer.
What it means to you: Our list of luxury SUV deals proves that some of today's top high-end SUVs are closer to your budget than you may have expected.